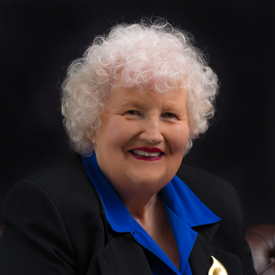 Elaine Tatham
President, ETC Institute
Citizen of the Year
Elaine has a rare gift, which allows her to transform numbers into stories. UCS - and our entire community - have benefitted from her talent for more than 40 years. In the mid-1970s, Elaine was the Founding Director of the Institutional Research Office at Johnson County Community College. As part of her work, she created a forecasting model that could accurately project enrollment within area school districts. Former UCS Executive Director, Alice Kitchen, recruited Elaine to the UCS board and asked her to help UCS transform numbers into compelling stories to better inform community-wide planning and decision-making. In 1992, Elaine founded the ETC Institute - to help local governmental organizations gather data from residents to enhance community planning. In the beginning it was just Elaine, but today ETC employs more than 100 people and has completed research projects for client in 49 states - including thousands of surveys, focus groups and stakeholder meetings. Elaine has given her time and talents to numerous area organizations and noted that she has learned as much as she has taught.
Distinguished Public Service
Barbara has lived in Johnson County most of her life except for college, medical school and when she and her husband, Rene, moved to Houston to complete their medical residencies. The couple returned to Johnson County in 1987 and Barbara went on to work as an anesthesiologist until 1999. It was then she made the decision to retire – but she didn't sit still for long.  She volunteered at her children's school and served at Village Presbyterian Church as an Elder/Trustee, taught classes and was a speaker for "The Wrong of Passage," part of the Johnson County STOP Underage Drinking Coalition.  While volunteering with the Center for Practical Bioethics – dealing with end-of-life issues – she determined she wanted to try to make a real difference. With the Affordable Care Act just taking effect, Barbara felt strongly that we needed policymakers who understood the healthcare system. And so, she made a successful run for the Kansas House in 2009 and then in 2016 for her current position in the Kansas Senate.  In both the House and Senate she has been an outspoken advocate on health issues.  Barbara is a vocal advocate for Medicaid expansion and currently serves on the Leadership Team for UCS' Johnson County Health Equity Project, funded by Kansas Health Foundation.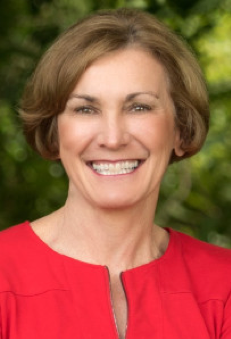 Barbara Bollier
Kansas State Senator, 7th District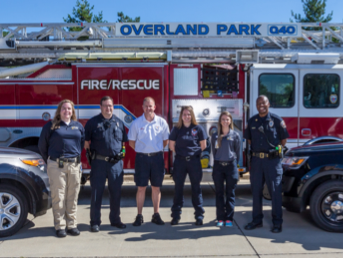 Johnson County Mental Health Center Co-Responder Program Partners
Partners: Johnson County Mental Health Center, participating police departments and cities, Johnson County Med-Act, and Olathe Health
Excellent in Community Service
Too often, across our country and in Johnson County, men and women with mental illness land in jail or sit in emergency waiting rooms instead of being connected to the services they need.  In 2008, leaders of Johnson County's mental health and criminal justice systems believed that by working collaboratively, strategies could be identified and applied that would reduce the number of persons with mental illness who are involved in the criminal justice system. Through a 2011 Justice and Mental Health Collaboration Program grant from the U.S. Department of Justice, the city of Olathe became the first community in Johnson County to embed a Johnson County Mental Health Center Co-Responder in their police department.  Two years later, Overland Park followed. And in 2016, Lenexa and Shawnee began sharing a co-responder. In 2017, seeing the success of the program in neighboring communities, Leawood, Prairie Village, Merriam, Mission, Mission Hills, Mission Woods, Roeland Park, Fairway, Westwood and Westwood Hills teamed up to share the services of a mental health co-responder.  Johnson County Med-Act also added a community outreach clinician to assist on emergency medical calls.