Citizen of the Year
Mary F. Birch
Government Relations Coordinator
Lathrop Gage LLP
The 2019 Citizen of the Year is a person who has a 35-year history of building community, advancing education, and developing leadership in Johnson County. Those who know Mary Birch say it is her heart for service that makes her perfect for the recognition. She credits her family for who she is, as both of her parents were very involved in their church and community. She majored in journalism at KU, further cultivating her interest in serving causes and the greater needs of the community. Across Mary's 25 years of service at the Overland Park Chamber of Commerce, which culminated in her position as president, she found inspirational mentors along the way and has been a mentor to countless others. Her proudest accomplishment relates to the young people she employed and developed at the Chamber and who are still involved with the organization. Mary continues to pursue her passion of facilitating leadership development through the Kansas City Tomorrow program, which helps participants learn more about economic development, human capital, education, and equal opportunity.  Mary says she has always had a little bit of community builder in her. From upholding the quality of life in our community, to our ability to take care of those who need help, the core values of our community truly energize Mary and give her great hope.
---
Distinguished Public Service Award
Melissa Rooker
Executive Director
Kansas Children's Cabinet & Trust Fund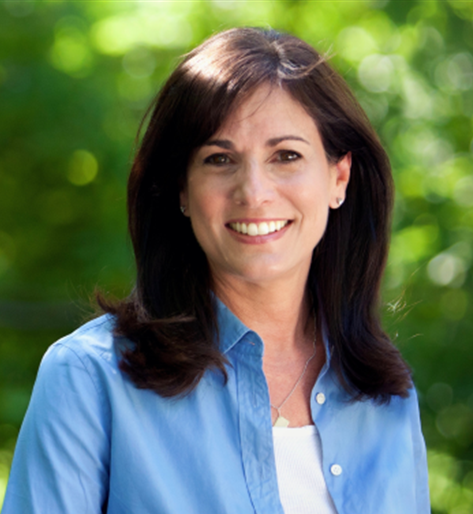 The 2019 Distinguished Public Service Award goes to someone rooted in the strong belief that everybody can give back and help build a stronger community. Raised in a family with a deep history of philanthropy and public service, Melissa Rooker says it was never an option for her not to be involved in her community. What began as volunteer work through her own children's school PTA evolved into her larger advocacy efforts and parent engagement, as she helped connect the dots for parents regarding Kansas education policy and decision-making. When the opportunity came in 2012 to run for elected office, Melissa did not hesitate. She was elected and served three terms in the Kansas Legislature. She loved working with people, solving complex problems, and communicating with residents through town halls, tours, and meetings. Her most meaningful policy projects came directly from these constituent interactions and included legislative projects related to water, energy, and closest to her heart, policies impacting kids. Drawing on her aspiration that all kids should have the same healthy start in life, she is committed to serving children and their families' needs and removing artificial barriers. Melissa's work with the Kansas Children's Cabinet and Trust Fund builds on the organization's legacy as the first trust fund in the nation for children's programs.
---
Excellence in Community Service
#ZeroReasonsWhy Campaign Partners: Johnson County Mental Health Center, Johnson County School Districts Superintendents, #ZeroReasonsWhy Teen Council Members and Student Ambassadors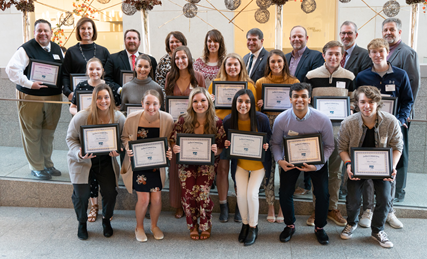 The 2019 Excellence in Community Service Award goes to the local teen suicide prevention campaign #ZeroReasonsWhy, and its primary campaign leadership partners. Together, they are disrupting the rise in teen suicides and advancing the conversation around the "mental health continuum of care" in our community. A story campaign and community mobilization effort, #ZeroReasonsWhy is led by teens who are telling their stories and taking action. What was started in Johnson County by the Superintendent-led Mental Health Convening Group, is now increasingly supported by teens, parents, and organizations across the Kansas City region. #ZeroReasonsWhy works to address the social and emotional well-being of teens, and mobilize teen, parent, educator, and practitioner stories around a community standard of care and prevention. Empowering community members to take action toward change, the campaign organizes, facilitates, and supports teens, parents, educators, and practitioners in implementing action plans, programs, events, and collaborative outreach efforts. The teens have developed a strategic plan and three pillars: Remove the Stigma, Build Community Support, and Commit to Education. They are bringing them to life with the campaign's Implementation and Deployment teams, including the leadership, staff, and volunteers of Johnson County Mental Health Center, the six Johnson County school districts, numerous health care providers, law enforcement, faith community members, and civic leaders. The teens say this is the movement of their time: making mental health equal to physical health. They emphasize everyone should get involved now.
---
Karen Wulfkuhle Bridge Spanner Award
Richard A. Worrel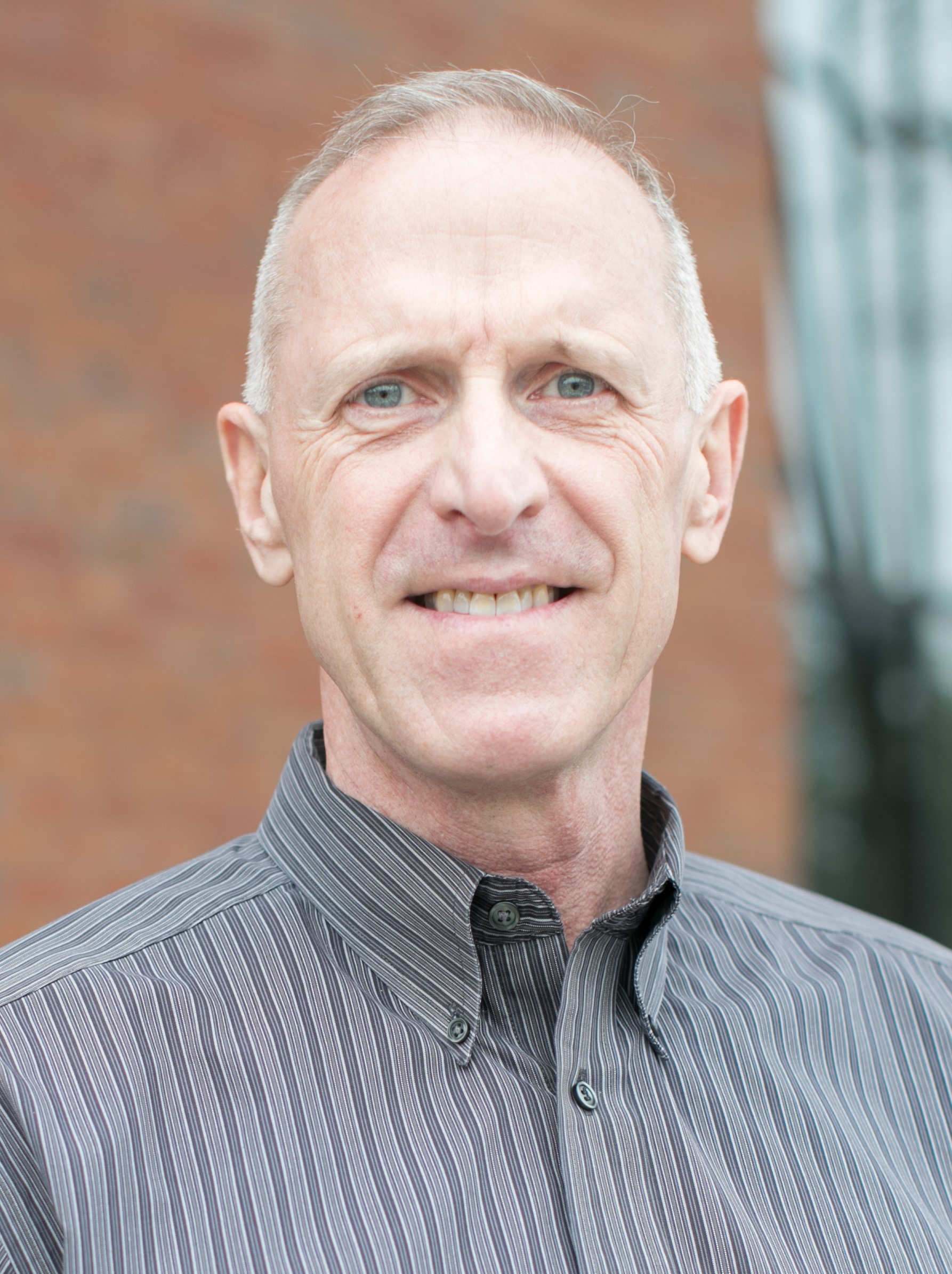 The Karen Wulfkuhle Bridge Spanner Award is given to Richard A. Worrel in posthumous recognition of a lifetime of service. Rick's life was defined by his love for God, his family, and making his community a better place. He was known as an intentional, thoughtful leader. He began his career as a structural engineer at Larkin & Associates, rising through the ranks to become an owner, before co-founding Affinis with John Thomas in 2001. He went on to serve in many prominent volunteer roles, including Chairman of the Board of the Overland Park Chamber of Commerce and its Economic Development Council and Foundation, President of ACEC Kansas, Vice President of the United Community Services of Johnson County Board, and a member of the ForwardOP Steering Committee. Genuine, caring, and selfless, Rick was a husband and father who nurtured deep relationships with nearly everyone he encountered. Once you were his friend, he was always there for you. When Rick was in, he was all in, and his willingness to serve was unmatched. He brought his passion, commitment, time, treasure, and considerable talent.  From his own volunteer work, to setting community service goals with his company's employees, Rick showed how encouragement and small acts of service have large ripple effects in the community. He said if something was worth doing, do it completely and do it well. After surviving sudden cardiac arrest in 2016 when bystanders immediately administered Hands-Only CPR, Rick helped equip thousands to perform Hands-Only CPR through his advocacy. He died at 58 after a second episode of cardiac arrest in late August, and his family is continuing his mission to raise awareness and advance education about heart disease. Rick made everyone better and kept everyone accountable with so much love. His calls, texts, tweets, posts and high-fives will be missed. He was a difference maker, never taking a moment for granted.
---