Poverty in Johnson County Municipalities
UCS has published a new fact sheet detailing the poverty rates for each of Johnson County's 19 cities and seven townships, based on the most recent five-year estimates from the U.S. Census Bureau's American Community Survey. Collected and compiled prior to the onset of the COVID-19 pandemic, it provides a valuable 5-year trend analysis of the status of poverty in the county before the impacts of the pandemic. While poverty rates vary by community and age group, every municipality is home to residents who experience poverty. Understanding the pre-COVID capacity these households had to meet the cost of living provides some insight as to the challenges COVID-impacted residents may have in terms of their ability to acquire basic needs such as safe housing, health care service, and reliable transportation. Read the full fact sheet on our website.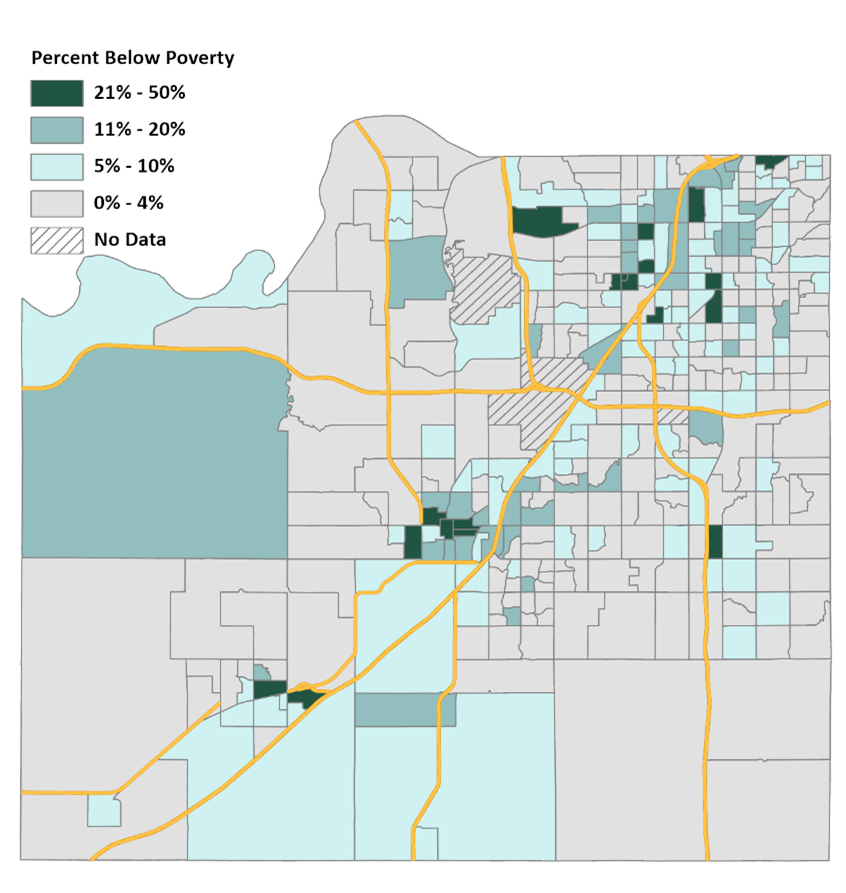 ---
Agency Assistance Needed for 2021 Point-in-Time Count
Johnson County's Continuum of Care on Homelessness, KS-505, will be conducting its annual "Point-In-Time" (PIT) count of the sheltered and unsheltered experiencing homelessness in our County on the night of Tuesday, January 26-Wednesday, January 27. This survey takes 10-15 minutes to administer to individuals and provides critical data on the number of individuals experiencing homelessness in our area, their needs, and gaps in our services. Our receipt of federal and state funds is based, in part, on this information. KS-505 is inviting your support in capturing accurate numbers in our PIT count. Your agency can post flyers advertising the PIT count and, if appropriate, staff are welcome to complete a training and administer PIT surveys to individuals experiencing homelessness. Please contact Christina Ashie Guidry at christinag@ucsjoco.org if you plan to participate in the PIT count. View the recording of our virtual PIT count training on January 20 here.
KS-505 is also inviting new members to join the Continuum of Care; meetings take place 11x a year. If you or your organization is interested in joining the Continuum of Care, contact Christina Ashie Guidry, christinag@ucsjoco.org.