It Starts with Us

In today's world, it is more important than ever to get to know our neighbors and build strong connections with them. We need to start conversations and engage in civil discourse, even if we disagree on certain topics. It Starts With Us - by getting to know our neighbors and engaging in meaningful dialogue, we can create stronger relationships that will benefit all of us. Knowing our neighbors allows us to understand each other better, which leads to more productive conversations and a healthier community.
What would it look like for each of us to take one small step towards knowing our neighbors better?
UCS is proud to present JoCo's One Small Step. One Small Step is a podcast framework provided by National Public Radio's (NPR) StoryCorps. This is an effort to remind us of the humanity in everyone, even those with whom we disagree. Each episode brings two Johnson County, Kansas strangers with different political views together to have a conversation.
Stay tuned for the first three episodes, coming soon! Theses enlightening, recorded conversations are made possible with support from Resurrection, A United Methodist Church.
---
Snapshot of Population, Income, and Poverty in Johnson County
Who are our Johnson County neighbors?
Johnson County is home to more than 613,200 people according to U.S. Census American Community Survey 2021 1-Year estimates. While median household income increased across nearly all demographic groups between 2019 and 2021, racial and ethnic disparities in income remain in Johnson County. Despite the low rate of unemployment, nearly 36,500 people (6% of the population) live at or below the Federal Poverty Level (FPL) in Johnson County ($21,960 for a family of three).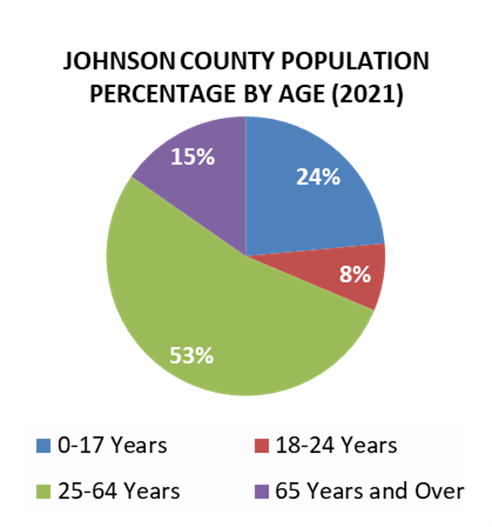 More data about the current Johnson County population can be found in our latest fact sheet.
---
U.S. Census Bureau is Hiring!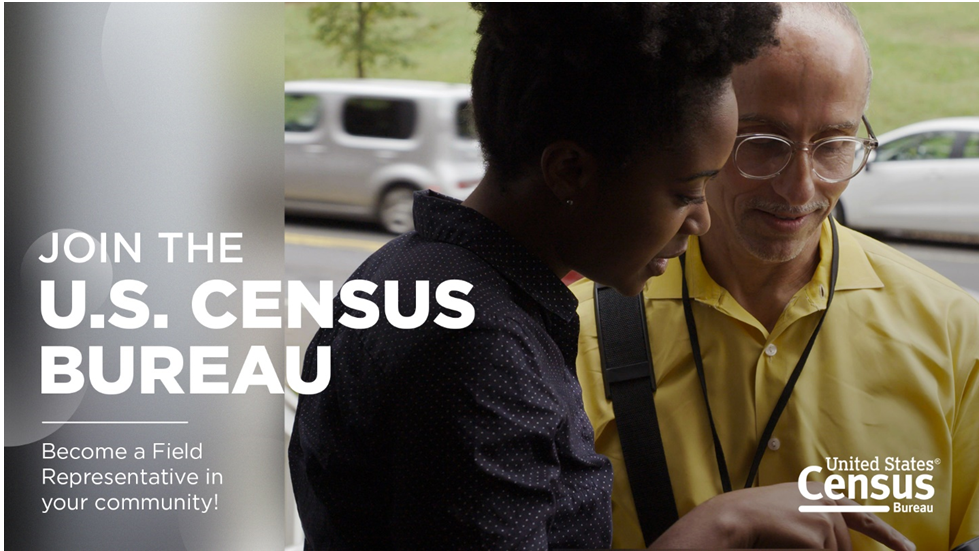 The U.S. Census Bureau is looking for field representatives to help collect data for the American Housing Survey (AHS). The AHS is one of 130 current surveys the Census Bureau conducts on an ongoing basis. The survey has been the most comprehensive national housing survey in the United States since its start in 1973. The AHS is being conducted in Johnson County this year. Hiring is underway through March; training would run from March through April and data collection would run from May through September.
If you're interested in this opportunity, visit the U.S. Census Bureau website to learn how you can make an impact in your community: https://www.census.gov/communityjobs.
---
FINAL ANNOUNCEMENT: The Kansas Homeowner Assistance Fund (KHAF) Program is Open for Applications!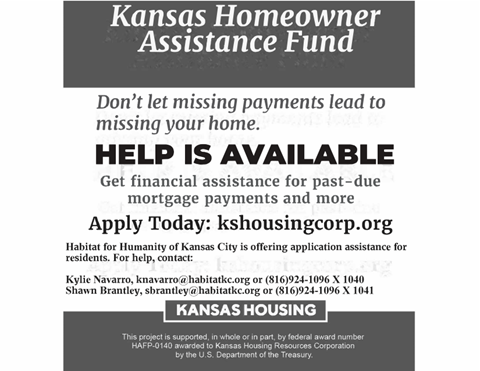 Help for Kansas Homeowners – Don't Wait
If the pandemic has created financial stress causing you to miss mortgage and/or property tax payments, you may qualify for the Kansas Homeowner Assistance Fund (KHAF), a program for low- to moderate-income homeowners. Learn more and apply here: https://kshousingcorp.org/kansas-homeowner-assistance-fund #homeownership #mortgageassistance #avoidforeclosure
 Help for Kansas Homeowners – Apply Now
If you're behind on mortgage or property tax payments, help is here. The Kansas Homeowner Assistance Fund is helping homeowners across the state who have fallen behind on payments. Apply today.
https://kshousingcorp.org/kansas-homeowner-assistance-fund
Help for Kansas Homeowners – Funds won't last long.
Don't wait to ask for help if you need it. The Kansas Homeowner Assistance Fund can help you pay your past due bills:
Mortgages
Property taxes
Homeowner association fees
https://kshousingcorp.org/kansas-homeowner-assistance-fund
The purpose of the KHAF program, is to prevent foreclosures on homeowners suffering pandemic-related financial hardship.
Homeowner submits an online application.
* Application is processed to ensure all eligibility criteria are met.
* If approved, funds are paid directly to the service provider(s), who apply to the homeowner's account(s).
Applicants must meet all of the following criteria:
You own your home in Kansas and are at least 30 days past due on mortgage or property taxes.
The property (a single-family home, one-to-four-unit dwelling, condo, townhome, or manufactured home) is your primary residence.
Your recent income did not exceed 150 percent of your area's median income.
Your household has experienced financial hardship during the COVID pandemic and attests to this hardship.
For help with your application or understanding the process, Habitat for Humanity of Kansas City is providing assistance. Reach out to:
Kylie Navarro, knavarro@habitatkc.org or (816)924-1096 X 1040
Shawn Brantley, sbrantley@habitatkc.org or (816)924-1096 X 1041