COVID-19 Impact on Unemployment Figures and Low Wage Earners in Johnson County
The overall unemployment rate for Johnson County was 4.7% according to the September 2020 unemployment report from the Kansas Department of Labor. While this number is an improvement from the pandemic high of 10.6% in July, weekly unemployment filings are increasing after a drop during the summer. Filings since the onset of the COVID-19 pandemic hit a low in June with 1,102 initial claims the week ending June 20th. Filings during the week of October 17th were more than triple that number, with 3,539 workers filing initial unemployment claims. Since March 2020, a total of 90,020 initial claims have been filed.
The hardest hit occupational categories continue to be accommodation and food services, retail trade, and healthcare and social assistance. Median annual wages for a hotel or motel clerk in Johnson County is $20,430. Workers in food service earn a median annual wage of $19,560, and median annual wage for those working in retail sales in Johnson County is $23,936.
Nationally, the U.S. has seen an increase in the number of people living in poverty. The New York Times reported that a study conducted by Columbia University found that since May, the number of people living in poverty has increased by 8 million. An ongoing Marketplace-Edison poll recently found that 47% of respondents said they would find it at least somewhat difficult to pay an unexpected $250 expense.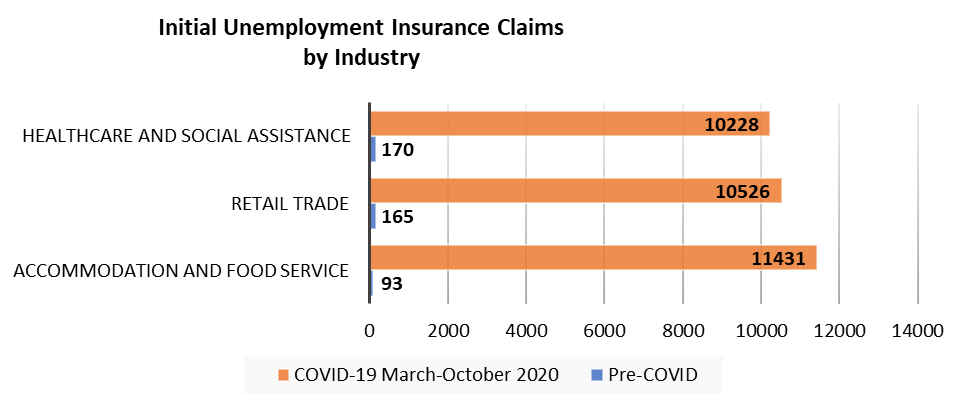 ---
Racial Equity and Inclusion at UCS – Open Info Sessions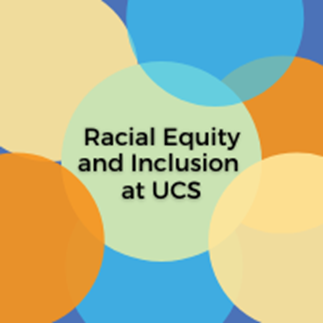 Like many in our community and across the nation, UCS has prioritized a critical need for greater awareness, analysis, and action with regards to racial equity. UCS brings diverse partners to a common table to help inform, guide and lead our work. We strive to be an institutional ally and partner to diverse communities by engaging and working alongside those disproportionately impacted by social and economic barriers to housing, living wage, food, education, childcare, and mental and physical health care.
The changing demographics of Johnson County indicate that diversity is inevitable, yet the social unrest of the past several months tells us that change is difficult. By equipping ourselves with knowledge and connecting with others, we can overcome those challenges to co-create a healthier, more diverse, and thriving Johnson County community for all people.
Please join us for a 30-minute virtual information session where you will see our Theory of Action, the result of a 6-month planning process of the REI Committee and UCS Board of Directors, and learn how you can participate.
Information sessions are free to attend, but you must register. Select a date below to register:
If you have any questions, please contact ucsjoco@ucsjoco.org.
---
Join the Housing Task Force!

Everyone in Johnson County wants to live in a community with safe, stable, attainable housing. Join the HOUSING FOR ALL Task Force to REMOVE THE BARRIERS of more attainable housing and MOVE THE BAR toward more housing choice.
Housing is becoming more unaffordable for nurses, police officers, firefighters, teachers, and others in Johnson County's workforce. Young adults with high student debt struggle to afford living in Johnson County. Options for older people looking for different types of housing are limited. These issues shape our community's future.
We need your perspective, your experience, and your voice to determine how to meet future housing needs and develop a housing strategy! Please sign up here and be a part of the solution. We are gathering information on all participants to ensure we have a wide variety of perspectives and are representative of the county's demographics.