Save the Date - Kansas Public Policy Forum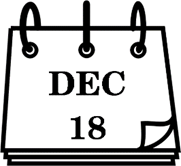 Mark your calendar for the December Kansas Public Policy Forum, co-hosted by UCS and United Way of Greater Kansas City with sponsorship support from REACH Healthcare Foundation.
Date:  Tuesday, December 18, 2018
Time:  10:00 a.m. - 12:00 p.m.
Location:  Matt Ross Community Center
8101 Marty, Overland Park
---
UCS Continues Speaker Series on Transitional-Age Youth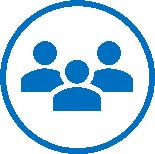 Below is information on the November event in the Transitional-Age Youth (TAY) Speaker Series. UCS and the TAY Leadership Team have launched this speaker series in order to engage the community in the needs of the TAY population in Johnson County. Events in the series will take place through spring 2019 and will address key issues for TAY support and service providers. Look for information on additional TAY Speaker Series event dates in upcoming eNews editions. This speaker series has been made possible thanks to grant support from the REACH Healthcare Foundation.
November 15, 9:00-10:30 a.m.: "Screen-Based Addictions"
Presented by Susan Dunaway, MS, LCPC, of Amend Neurocounseling.
This presentation will explore behavioral addictions with an emphasis on screen-based addictions from a brain-based perspective. It explores how screen-based services are engineered for addictive use. We discuss what to do in order to prevent addiction as well as steps to take if digital addiction may be affecting you or your family, including when to seek professional help. 
This event is presented by the Providers of Substance Abuse Services in Johnson County: Alcohol Tax Fund (ATF).
Location: Court Services, Room 1040, 588 East Santa Fe, Olathe, 66061
Space is limited. Please register for this free session here by November 8, 2018.
---
U.S. Census Bureau Releases 2017 Poverty Estimates
Johnson County Poverty Level Remains Unchanged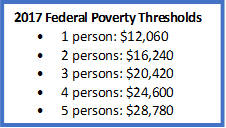 The U.S Census Bureau reports the 2017 official U.S. poverty rate dropped from 14.0% to 13.4%, with 1.6 million fewer Americans living below the federal poverty level than in 2016. Johnson County, Kansas' poverty rate was statistically unchanged between 2016 and 2017; 5.3% of Johnson County residents lived in poverty in 2017, and 5.6% in 2016. The number of individuals living with income below the federal poverty level was nearly 31,000.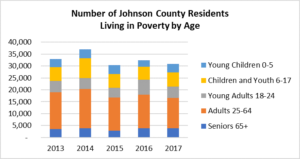 Of the nearly 31,000 people living below the federal poverty level, almost 5 in 10 were under the age of 25.  Working age adults made up 4 in 10 of the poor, seniors accounted for slightly more than 1 in 10.
The poverty rate was highest for young adults ages 18-24 at 10.5%.  Poverty rate for very young children (ages 0-5) was the next highest at 7.7%.  The poverty rate for ages 6-17 was 6.0%. Working age adults (ages 25-64) poverty rate was 4.0%, and senior poverty 4.8%.


Poverty rates vary by race /ethnicity. The poverty rates for people of color are higher than for those who are white, not-Hispanic.  At the same time, white, not-Hispanic residents make up 1 in 2 of the poor in the county.
You can view the above fact sheet on our website here.