Creating Systems of Safety for Survivors of Domestic Violence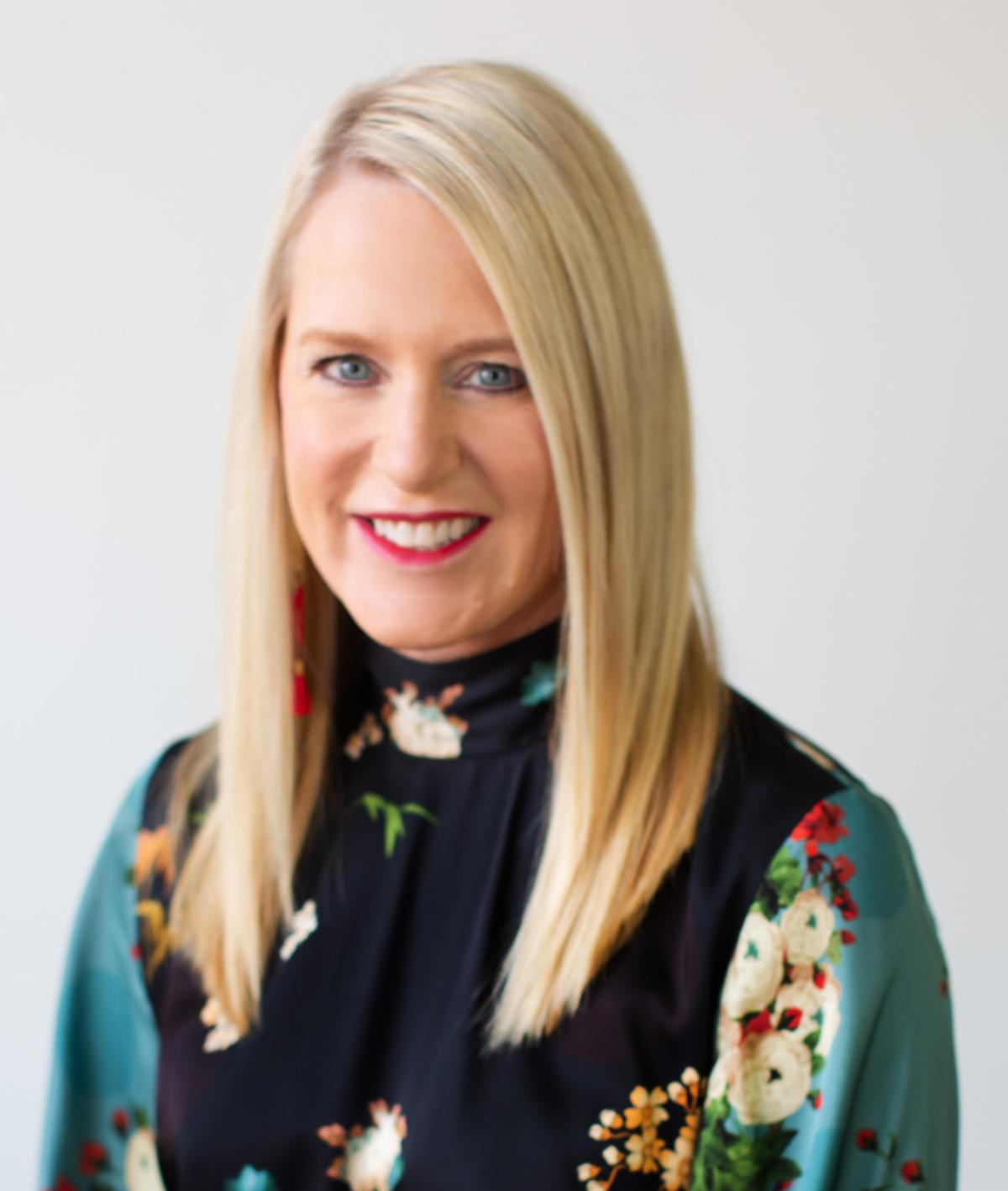 Heidi Wooten
President & CEO
Safehome
One in three women are victims of domestic violence. These women are your neighbors, co-workers, and family members. Their children go to your neighborhood schools and daycare centers. It is hard to imagine that this type of violence happens in our community. But it does, and it can happen to anyone. Large numbers of domestic violence crimes go unreported by victims due to many factors, including intimidation, fear for their life, and child custody issues. Numbers that appear in research reports, including the one attached here, are only those that have been filed and reported by law enforcement and the Johnson County District Attorney's Office. The true toll of domestic violence is staggering.
Safehome is the only domestic violence agency in Johnson County. We are the only safety net for women and their children. Saving lives is our prevailing mission. Safehome's 24-hour crisis hotline received a total of 2,797 calls in 2021. So far this year, we have already received 3,472 calls. Safehome provides free emergency shelter, legal assistance, case management, advocacy, housing and counseling services for survivors, whether they live in the shelter or safely live in the community.
The severity of hotline calls is significantly increasing. During the pandemic, victims of domestic violence and their children were sheltering in place with their abuser. This left very little time and opportunity for victims to reach out for help. Now that we have returned to some sense of normalcy, and school and work restrictions have been lifted, survivors have the ability to privately reach out for help.
Safehome assesses the personal safety of our clients every day. Several risk factors are associated with the increased risk of homicides of individuals in violent relationships. It is important for our clients to be aware of the danger in situations of abuse and to know which risk factors are present in their situation. From this evaluation, we can assist our clients with safety planning and identify resources to support them. The Lethality Assessment Program (LAP) provides a screening assessment of risk factors to identify high, moderate, or low levels of lethality risk. One of the top four indicators of the likelihood of domestic violence homicide is whether or not the abusive partner attempted or committed strangulation. In 2021, Johnson County saw a 109% increase in non-fatal strangulation since 2018 when Johnson County began categorizing non-fatal strangulation as its own criminal offence . Prior to the pandemic, we would hold one room for clients who scored as High Lethality. Today, every room in our shelter is occupied by a woman who is at a high risk for being killed by her abuser.
Time and a new beginning help survivors slowly heal. Starting over does not happen quickly or easily for survivors. Many women escaping an abusive relationship have never worked, and most do not have a car or a driver's license. Almost all of them have no income, nor access to money or other financial resources. Banks, landlords, and employers see our clients as high risk. They usually have no history of established employment or credit. Unfortunately, many of them have a bad credit history through no fault of their own. Many victims and their children become homeless when escaping domestic violence.
Meanwhile, most abusers face few consequences; often charged only with misdemeanor offenses, posting bail, and returning to home and work. Only cases of strangulation and homicide result in more severe consequences of permanent felony criminal records and incarceration. Our legal system needs to better reflect the harm and devastation that abusers inflict upon their partner and children.
The significant barriers that victims face in leaving often leads them to go back to their abuser. Statistics show that it takes an average of seven times before a victim finally leaves their abuser permanently. The abuser's tactics are to isolate, dominate and control. They keep their partners from any independence and the support of family and friends to fuel the victim's dependency on them. Instead of asking "why doesn't she leave?", we should instead be concerned about his unacceptable, violent, abusive behavior. Domestic violence is a complex issue! Understanding the barriers survivors face in escaping domestic violence can help them feel believed and supported. A survivor should never feel shamed for her abuser's violent actions. When survivors see that their community is supportive and knowledgeable about domestic violence it gives them the freedom to feel strong enough to ask for help and share their story.
---
Beloved Mutt Finally Opens Eyes of Domestic Violence Victim
By Mike Sherry
OnPoint Communications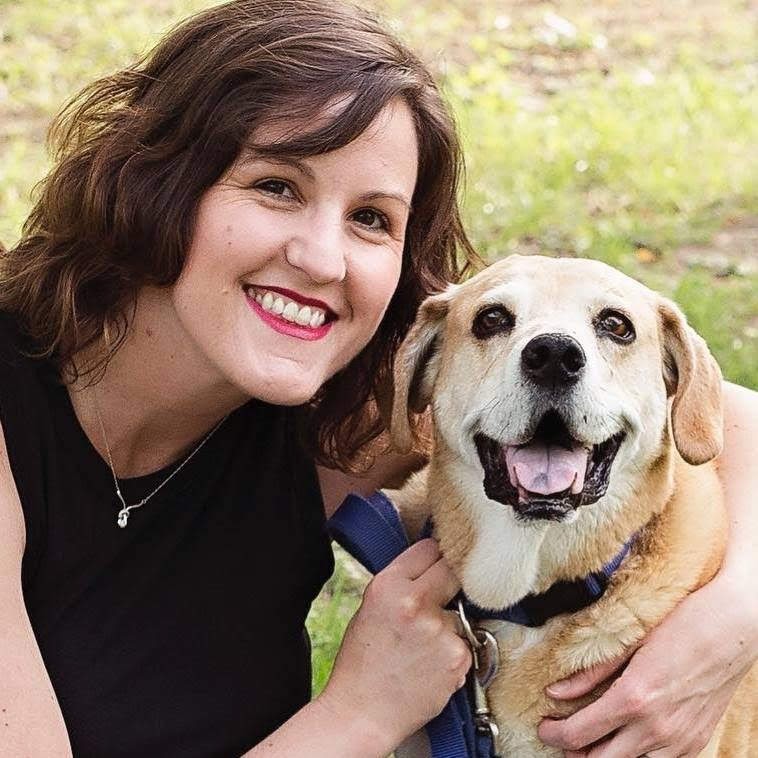 Trish Reedy's dog, Peter, was her last lifeline as she endured an abusive relationship in Kansas City, Missouri, shortly after graduating from Kansas State University. Her boyfriend's insistence that she get rid of the dog finally prompted Reedy to call the National Domestic Violence Hotline and to sever ties with the boyfriend.
Trish Reedy moved in with the guy only a couple months after he charmed her at a bar on the Country Club Plaza, but she was already lonely, isolated, and depressed by the time she found herself holding a piece of felt to her cheek for hours.
Her boyfriend demanded the exercise to prove that her dog, Peter, the yellow-lab mix she had adopted before her recent graduation from Kansas State University, had to go because he was disgusting. He said the gunk on the scratch protector now pressed against her face, taken from the bottom of a chair leg, proved it.
By this time, the man that Reedy ultimately realized was a master manipulator had called her names for relationships she had in college; convinced her that he pushed her down a half-flight of stairs in self-defense; and bizarrely claimed that he choked her to the point of passing out to prove that, despite being suicidal at that point, she really wanted to live because she woke up from the attack.
"This is stupid," Reedy thought to herself during the Peter episode. "I don't think my dog is dirty and gross, and I'm not going to get rid of him."
It was then that she called the national domestic violence hotline, and by merely asking what constituted domestic violence, she realized she was acknowledging she was a victim.
Reedy called her brother, who left a happy hour with his buddies, and then waited patiently as the couple argued outside about whether Reedy should leave. Her brother finally convinced her to leave just long enough to get something to eat; she was exhausted and starving.
Now 39-years-old, Reedy lives in Overland Park with her husband of 10 years and their two daughters, ages 7 and 9. She is a mortgage broker and serves on the board of Safehome, a domestic violence agency in Johnson County.
Her escape from that abusive relationship came more than 15 years ago, but she can still taste that wonderful Nick and Jake's hamburger she ate when her brother rescued her — on a Friday the 13th in October no less.
More unsettling is the nausea she still feels at the smell of spearmint — a reminder of her former boyfriend's chewing tobacco habit. Other triggers can come out of nowhere, where she might grab the arms of a chair and stiffen up when a simple conversation reminds her of the terrible experience.
Reedy wishes she would have listened to the friends who were telling her that she was not in a good, safe, loving relationship. And if there is one thing the unconditional love her family showed her through the ordeal — despite the awful, horrible things she said to them — is that loved ones must wait for the victim to decide for themselves that the relationship is no good.
But most of all, Reedy said, men must step in if they think their buddy is hurting a woman in their life.
A change in perspective is in order, she said. "It's not, 'Who are the victims?' It's, 'Who are the abusers?', and that's where more of the attention should be placed."
---
Fact Sheet: Domestic Violence Impact on Women & Families

Domestic violence, or intimate partner violence, can impact anyone, however according to data published by the Kansas Bureau of Investigation, in 2021 70% of victims were women, and 72% of perpetrators were men. On average, victims of domestic violence are women between the ages of 20 and 34, and perpetrators are men between the ages of 20 and 34. In Kansas in 2021, nearly 70% of all domestic violence cases occurred between people who are or were romantically involved. Domestic violence can include physical violence, sexual violence, and verbal and emotional abuse. It can impact victims' education opportunities, work prospects, and financial stability.
Accountability for domestic violence offenders in Kansas is limited, and most offenders receive probation rather than jail time. If a domestic violence offender does receive a jail sentence, they will be sentenced to less time than someone convicted of a non-violent felony drug possession.
Strategies for domestic violence prevention include reducing known risk factors and strengthening protective factors. Risk factors may include unhealthy family relationships, beliefs in strict gender roles, and weak community domestic violence policies and responses. Protective factors can include quality relationships with a protective parent or trustworthy and caring adults, and social norms that promote gender equity.
Read our report on domestic violence and its impact on the health of women and families in our fact sheet.
---
The Kansas Homeowner Assistance Fund (KHAF) Program is Open for Applications!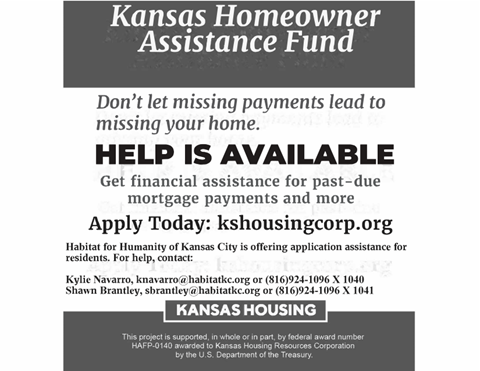 Help for Kansas Homeowners – Don't Wait
If the pandemic has created financial stress causing you to miss mortgage and/or property tax payments, you may qualify for the Kansas Homeowner Assistance Fund (KHAF), a program for low- to moderate-income homeowners. Learn more and apply here: https://kshousingcorp.org/kansas-homeowner-assistance-fund #homeownership #mortgageassistance #avoidforeclosure
 Help for Kansas Homeowners – Apply Now
If you're behind on mortgage or property tax payments, help is here. The Kansas Homeowner Assistance Fund is helping homeowners across the state who have fallen behind on payments. Apply today.
https://kshousingcorp.org/kansas-homeowner-assistance-fund
Help for Kansas Homeowners – Funds won't last long.
Don't wait to ask for help if you need it. The Kansas Homeowner Assistance Fund can help you pay your past due bills:
Mortgages
Property taxes
Homeowner association fees
https://kshousingcorp.org/kansas-homeowner-assistance-fund
The purpose of the KHAF program, is to prevent foreclosures on homeowners suffering pandemic-related financial hardship.
Homeowner submits an online application.
* Application is processed to ensure all eligibility criteria are met.
* If approved, funds are paid directly to the service provider(s), who apply to the homeowner's account(s).
Applicants must meet all of the following criteria:
You own your home in Kansas and are at least 30 days past due on mortgage or property taxes.
The property (a single-family home, one-to-four-unit dwelling, condo, townhome, or manufactured home) is your primary residence.
Your recent income did not exceed 150 percent of your area's median income.
Your household has experienced financial hardship during the COVID pandemic and attests to this hardship.
For help with your application or understanding the process, Habitat for Humanity of Kansas City is providing assistance. Reach out to:
Kylie Navarro, knavarro@habitatkc.org or (816)924-1096 X 1040
Shawn Brantley, sbrantley@habitatkc.org or (816)924-1096 X 1041