UCS Releases Rank and Review Results for FY2021 HUD Continuum of Care Application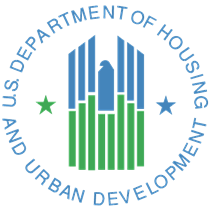 UCS acts as Johnson County's Continuum of Care on Homelessness' (CoC) lead agency and submits the collaborative application annually on behalf of local members. In its role as CoC lead agency, UCS is also responsible for managing the CoC Rank and Review process, conducting regular meetings of the CoC membership and board, and providing educational/best practices opportunities for all entities involved in serving our county's homeless population.
The Johnson County CoC's Rank and Review Committee and Board have officially released KS-505's FY2021 HUD Continuum of Care (CoC) NOFO Rank and Review results for this year's competition. In FY 2021, KS-505 recommends funding seven projects that support households experiencing homelessness in Tier 1, including the renewal of the 3 rapid-rehousing projects, 2 permanent supportive housing, one HMIS, and the creation of a new project for a total of $747,671 as estimated by the allowable annual renewal demand established by HUD. In addition, KS-505 will seek the funding for the CoC planning grant at $22,666, which is not a part of the ranking process. In Tier 2, as allowable by HUD, KS-505 seeks funding for a domestic violence bonus project at $113,156, and $7,057 to fully fund the new project. To review the full results, please click here.
Thank you to the Rank and Review Committee for their invaluable expertise and the volunteer time they devoted to this process.
Please direct any questions about the process and/or results to Erika Garcia Reyes, erikag@ucsjoco.org or call 913-438-4764.
---
Announcing New Director of Community Planning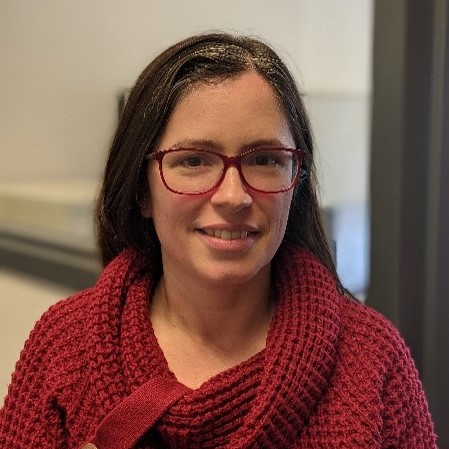 UCS is excited to announce that Rita Carr, LMSW, joined the staff this week as the new Director of Community Planning. Ms. Carr was formerly the Director of Youth and Family Services at reStart, Inc. where she led their youth and family homeless shelters, transitional housing programs, and youth street outreach. Ms. Carr has more than fifteen years of experience working with youth and families experiencing housing instability in the Kansas City metro area. Ms. Carr has participated in the Johnson County Continuum of Care on Homelessness (CoC) for the last 5 years and currently serves as Co-Chair of the CoC Board. She has also served on UCS' Transitional Aged Youth Planning and Implementation Project and has actively participated in the annual Point in Time Count work for our Johnson County CoC.
"I think community-level planning is very important and directly impacts the most vulnerable residents in our county," says Rita. "I've seen how agencies and organizations working together can serve people who might otherwise fall into the gaps."
Rita grew up in Kansas City and went to Johnson County Community College at the beginning of her bachelor's degree and then finished at Arizona State University. She moved back to Kansas City for graduate school at KU to get a master's in social work. In her free time, she grows a big vegetable garden and loves to travel.
---
Register TODAY for UCS Virtual Kansas Public Policy Forum
Join us on Tuesday, November 23rd and learn more about how we can work together to address the childcare crisis in Kansas that the pandemic has highlighted. UCS shared earlier this year a report from the Family Conservancy that more than 130 childcare programs in the Kansas City metro area have permanently closed their doors since the pandemic, totaling a loss of 3,201 childcare spaces, 1,084 of which were in Johnson County. Learn from Melissa Rooker, Executive Director of the Kansas Children's Cabinet & Trust Fund, and John Wilson, President of Kansas Action for Children, about ways we can work together to address this issue.
This year's panel of legislators include Senator Rob Olson, Senator Ethan Corson, and Representative Chris Croft. Hear their thoughts about what will be the priorities for the 2022 legislative session. Representative Croft serves as the chair of the Housing Committee on Redistricting which will be a dominant issue for the upcoming session.
This virtual event is free, but reservations are required. Click HERE to register today.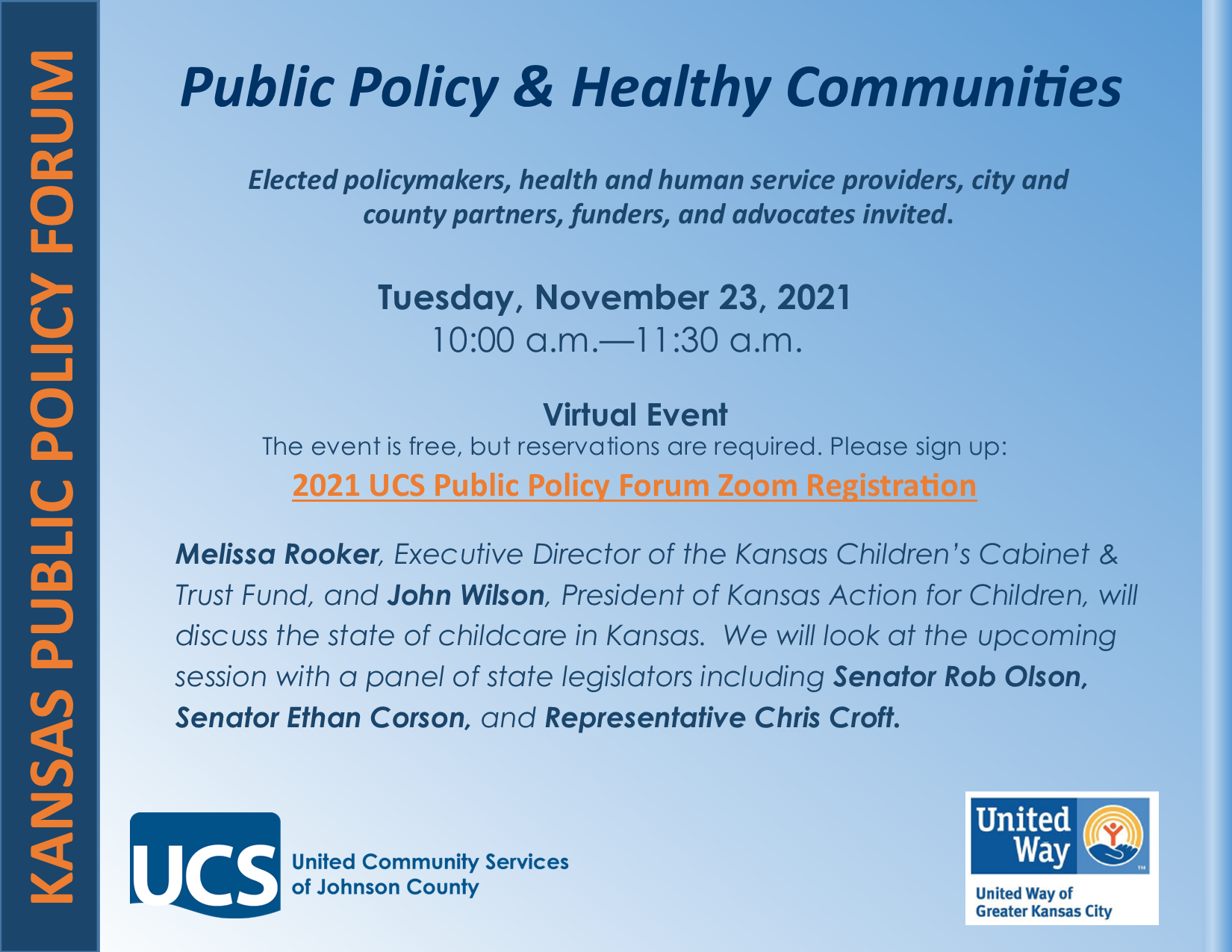 ---
Register for UCS Annual Meeting and Community Awards
Please join us for this year's VIRTUAL Annual Meeting and Community Awards. This event gathers the community to reflect on the year and honor citizens, public servants, and organizations that work to improve the well-being of our community's most vital resource – its people.
This virtual event is free, but reservations are required. Click on the invitation below to register for the event to ensure you receive your Zoom link to the email of your choice. The event link is then sent to your email as a part of your event confirmation.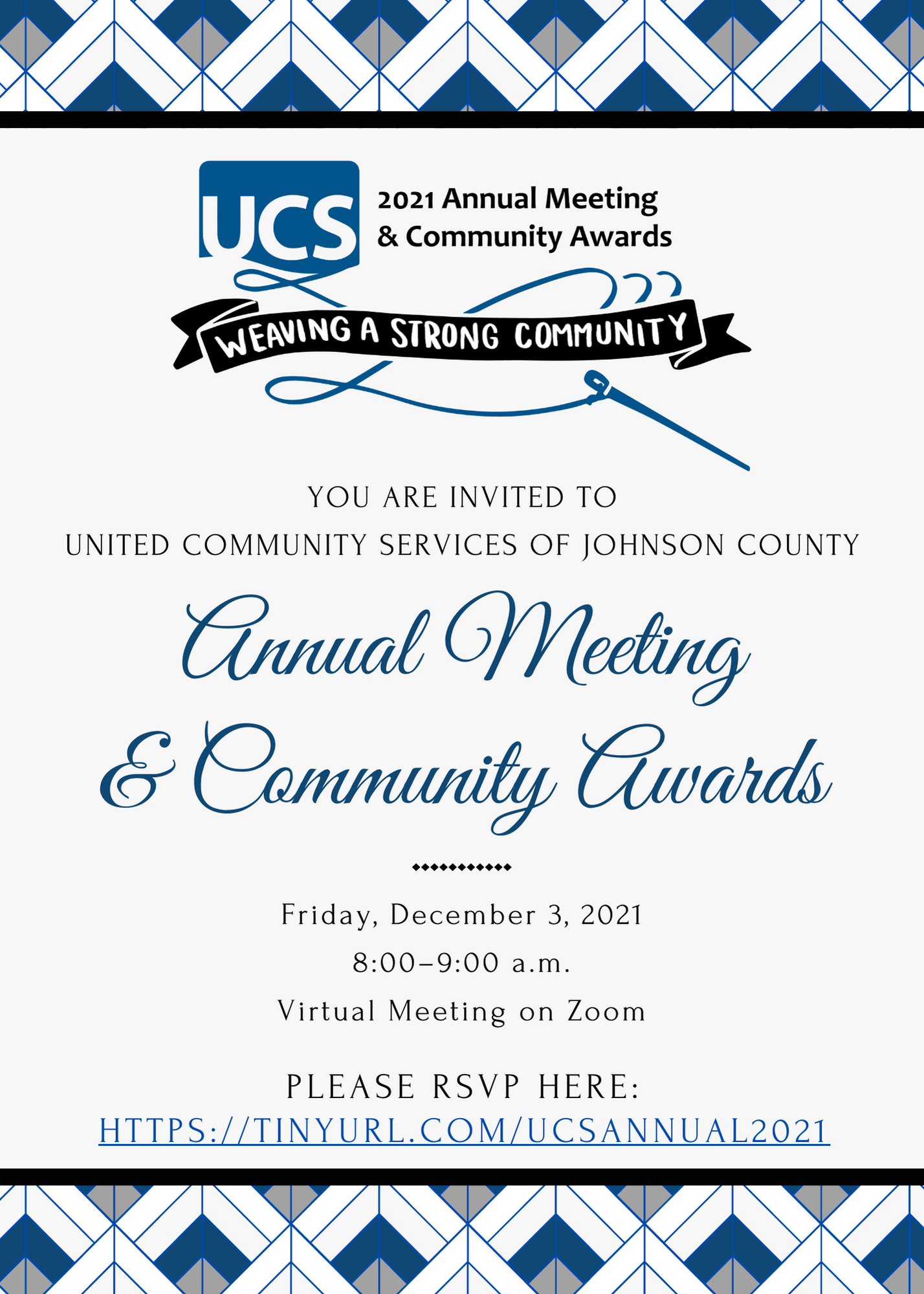 ---
Dates and Deadlines for 2022 Health Insurance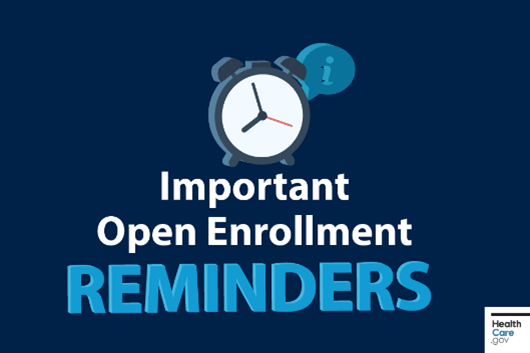 Open Enrollment for the Affordable Care Act (ACA) for 2022 runs Monday, November 1, 2021–Saturday, January 15, 2022. Enroll by December 15, 2021 for coverage that starts January 1, 2022.
If you still need coverage for the rest of 2021:
See if you qualify for a Special Enrollment Perioddue to a life event, like losing other coverage, moving, getting married, or having a baby. You may also be able to enroll now if you got or were approved to get unemployment compensation in 2021. (The Marketplace will follow up with you shortly after you submit your application if you're eligible for this Special Enrollment Period.) If eligible, you may qualify for help paying for coverage, even if you weren't eligible in the past. Learn more about lower costs.
See if you qualify for Medicaid or the Children's Health Insurance Program (CHIP). You can apply for these programs any time.
---
Need Child Care Assistance?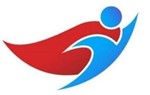 In an effort to improve access to quality, affordable childcare, more Kansas families will now have access to a new round of assistance through the Hero Relief Child Care Assistance Program. Any Kansas worker who makes 250% or less of the federal poverty level is now eligible for childcare assistance. The expansion also includes waiving the family share deduction for essential workers and reducing the deduction for all others. Families also will see an expanded eligibility period from six to 12 months.
***Those who may have applied for assistance but were denied due to income qualifications are urged to reapply due to the increase in income qualifications.
For more information and for instructions on how to apply, visit www.KSHeroRelief.com.
---
Expanded Child Tax Credit
The Internal Revenue Service has started sending letters to more than 36 million American families who, based on tax returns filed with the agency, may be eligible to receive monthly Child Tax Credit payments starting in July.
The expanded and newly-advanceable Child Tax Credit was authorized by the American Rescue Plan Act, enacted in March. The letters are going to families who may be eligible based on information they included in either their 2019 or 2020 federal income tax return or who used the Non-Filers tool on IRS.gov last year to register for an Economic Impact Payment.
Families who are eligible for advance Child Tax Credit payments will receive a second, personalized letter listing an estimate of their monthly payment, which began July 15.
Most families do not need to take any action to get their payment. To learn more, visit the IRS website.
---
Rental and Utility Assistance Available for Johnson County Residents
Kansas Emergency Rental Assistance (KERA) has over $18 million in funds for rental and utility assistance available to support Johnson County residents. Households can be eligible for up to one year of rental assistance (past due or future) and/or up to one year of late/past due utilities.
Apply online: https://kshousingcorp.org/emergency-rental-assistance/.
If you need help filling out the application, please call or email any of these agencies:
Jewish Family Services: (913) 327-8250, E-mail: info@jfskc.org
Catholic Charities - Overland Park: (913) 384-6608, 9806 W 87thSt, Overland Park KS
Catholic Charities – Olathe: (913) 782-4077, 333 E. Poplar St., Olathe KS
Salvation Army – Olathe Corp: (913) 782-3640 - ask for social services; 420 E Santa Fe, Olathe KS
El Centro: (913) 677-0100, Website: Contact Us | El Centro
To be eligible, households:
must be renting,
make less than 80% of Area Median Income (for example, $61,950/yr for a family of 3),
at least one member of the household must be experiencing a financial hardship directly or indirectly related to the COVID-19 virus (loss of employment, medical costs related to COVID, childcare costs, etc.),
at least one member of the household must have late or past due rent or utilities.
For utility assistance, households can apply directly for assistance through KERA and, if approved, utility providers will be paid directly. Utility assistance includes overdue utility charges, disconnect and reconnect fees.
For rental assistance, there are 2 parts to the application: one that the household/renter fills out and one that the landlord fills out. You can fill these out at the same time or separately. Rental assistance can be for back rent AND new rental charges. Payments are made directly to your account with your landlord.
For more information, please see this flyer.