Unemployment Claims Rising in Johnson County
In November 2020, the Kansas Department of Labor recorded the highest number of initial unemployment claims since the early weeks of the COVID-19 pandemic in mid-April. Nearly 6,500 Johnson County residents filed unemployment claims in the week ending December 5, up from an average of 216 new weekly claims in 2020 before the economic fallout of the COVID-19 pandemic began.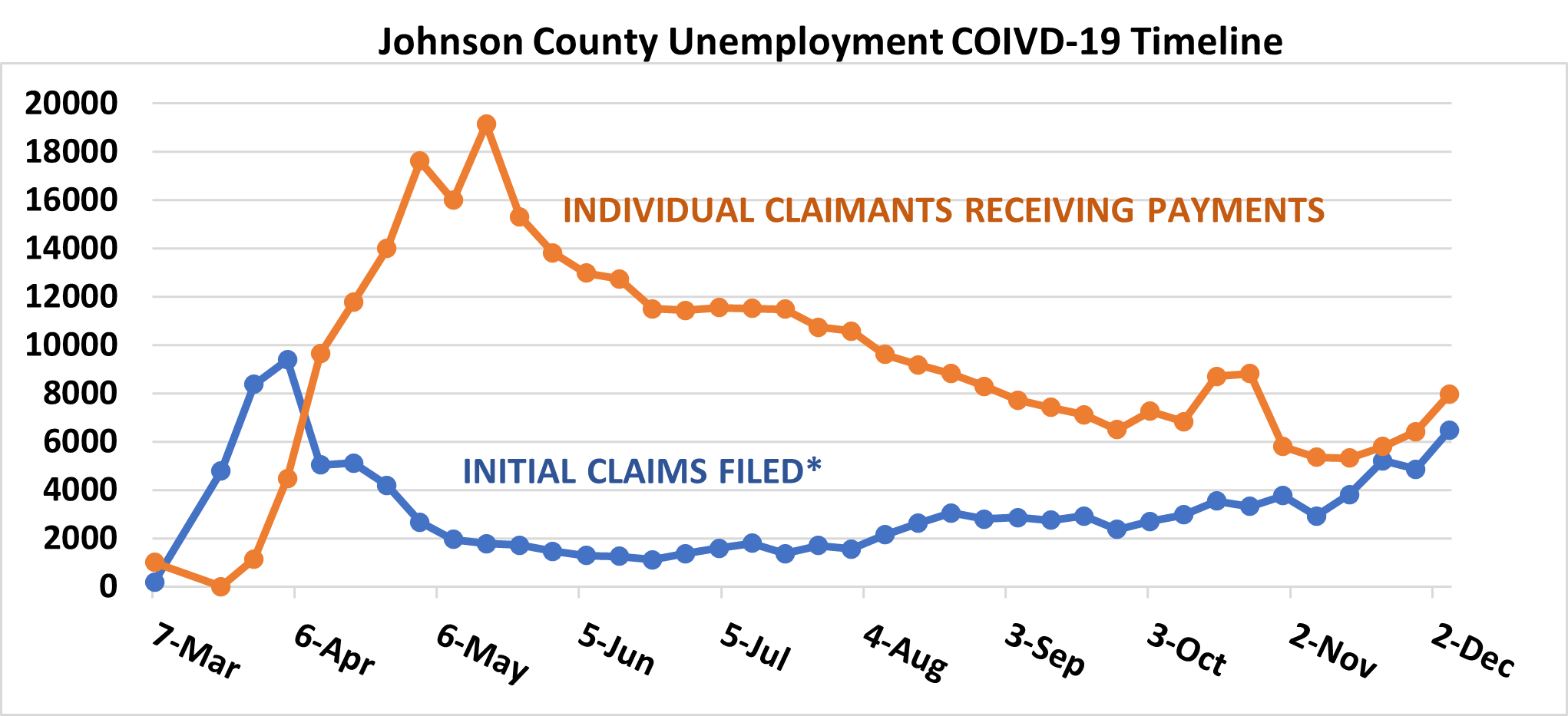 To date, the highest number of jobless claims have been from residents in industries considered "essential": health care and social assistance, accommodation and food services, and retail trade. Occupations in these industries may pay lower wages than occupations in other industries; for example, according to the U.S. Census' American Community Survey 2019 1-year data, median earnings for full-time year-round work in accommodation and food services would be approximately $8.27/hour. According to the Economic Policy Institute, a single person needs to earn more than $16.00/hour and an adult with two children needs to earn more than $35.00/hour to meet the cost of living in Johnson County. Click here to learn more.
---
UCS Kansas Public Policy Forum