Johnson County Health Equity Leadership Team Host Legislative Luncheon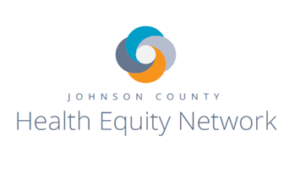 Representatives from the Johnson County Health Equity Network (HEN) and UCS Board hosted a luncheon in Topeka on Wednesday, February 21, for the Johnson County legislative delegation to discuss the role of public policy in addressing the need for varied priced housing options that increase access, stability and safety for residents in Johnson County and throughout Kansas. HEN and UCS representatives discussed how many working families in our community - from first responders, nurses, and elementary teachers, to seniors and residents with disabilities - face the challenges of increasing housing and transportation costs and looming housing insecurity. The economic implications of these housing issues have become a topic of discussion across Kansas.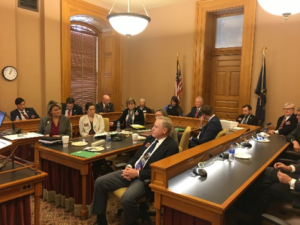 The Johnson County Health Equity Network is facilitated by UCS with grant support from the Kansas Health Foundation and the REACH Healthcare Foundation. Organizations involved in the effort include: Blue Cross and Blue Shield of Kansas City, City of Merriam, City of Olathe, Deaf Community Health Program, El Centro, Health Partnership Clinic, IPC Healthcare Inc., Johnson County AIMS, Johnson County Dept. of Health and Environment, Johnson County Food Policy Council, Johnson County Latina Leadership Network, Johnson County Mental Health Center, Johnson County NAACP, Johnson County Resident, Kansas Senate District 7, Overland Park Chamber of Commerce, REACH Healthcare Foundation, Shawnee Mission School District, St. Luke's Health System, United Methodist Church of the Resurrection, United Way of Greater Kansas City.
To find out more about the Johnson County Health Equity Network or become involved, contact Kristy Baughman at kristyb@ucsjoco.org.
---
Transitional-Age Youth Planning Project Presents Workshop on Advocating for LGBTQ Youth Affected by Trauma
On February 22, UCS and the Transitional Age Youth Planning Project, with funding support from the REACH Healthcare Foundation, presented a half-day workshop focusing on advocating for LGBTQ youth affected by trauma. This event was part of a speaker series focused on raising community awareness of issues facing transitional-age youth in Johnson County. Nearly 50 participants attended the workshop, representing service providers, educators, and county agencies.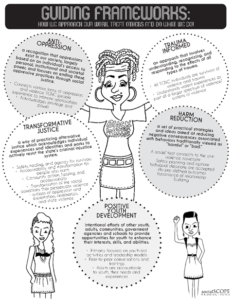 Beyond raising awareness, the workshop provided participants with practical knowledge and best practices to better meet the needs of LGBTQ youth in our community. Workshop facilitator, Randall Jenson, Director and Founder of Social Scope Productions, worked with participants to build their understanding of key advocacy frameworks, including trauma informed care, harm reduction, anti-oppression, and anti-violence frameworks. Participants practiced case scenarios, shared their experiences, and focused on building advocacy skills. One participant shared how the workshop "made me think about how our agency can be a safer space and increase cultural competency around LGBTQ youth."