Black History Month: Past, Present, and Future
This Black History Month, we recognize the past, present, and future of Black representation in Johnson County. Out of a history of residential segregation that built the suburbs, today more than 27,770 Black people call Johnson County home. The Johnson County landscape was drawn in the early-20th century when federally sanctioned segregation in home loans and housing choice restricted Black families from building wealth through home ownership, and seeking better opportunities for their children through quality public education. Those patterns of segregation remain written on the landscape, as seen on this 2019 map detailing segregation by race and income. According to population projections from Wichita State University, the Black population will increase by more than 115% to 77,000 Black residents. The choices we make today – from the businesses we support to the actions that we take as a community – will determine how all residents can thrive today and into the future.
Learn more about the Black residents of Johnson County in our latest fact sheet.
---
U.S. Census Bureau is hiring!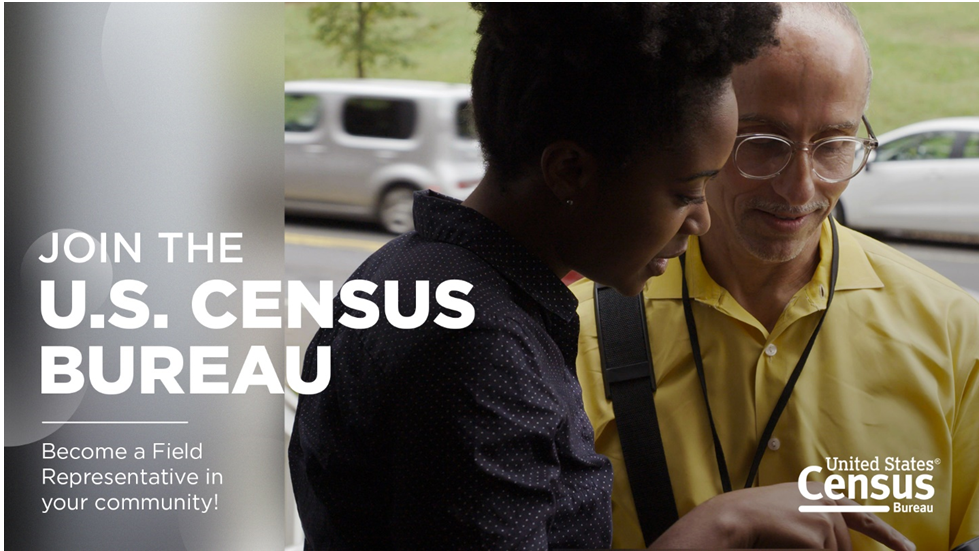 The U.S. Census Bureau is looking for field representatives to help collect data for the American Housing Survey (AHS). The AHS is one of 130 current surveys the Census Bureau conducts on an ongoing basis. The survey has been the most comprehensive national housing survey in the United States since its start in 1973. The AHS is being conducted in Johnson County this year. Hiring is underway through March, training would run from March through April, and data collection would run from May through September.
If you're interested in this opportunity, visit the U.S. Census Bureau website to learn how you can make an impact in your community: https://www.census.gov/communityjobs.