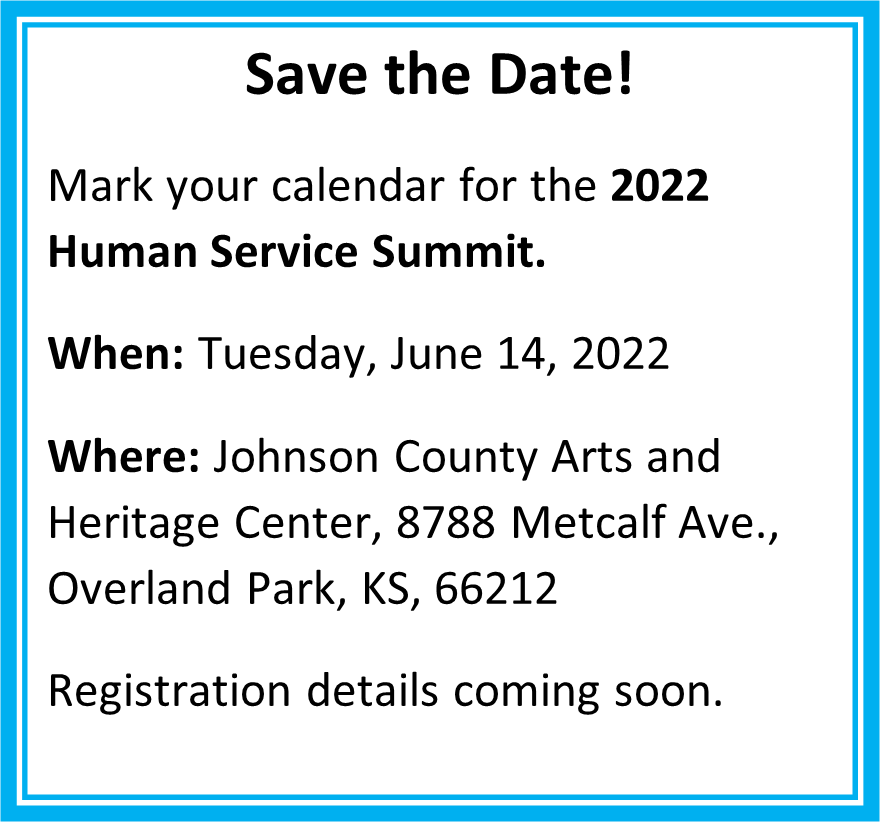 ---
UCS Releases Fact Sheet on Economic Outcomes for Women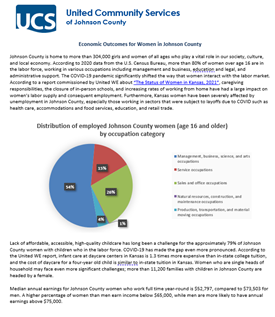 Johnson County is home to more than 304,000 girls and women of all ages who play a vital role in our society, culture, and local economy. According to 2020 data from the U.S. Census Bureau, more than 80% of women over age 16 are in the labor force, working in various occupations including management and business, education and legal, and administrative support. A new fact sheet released by UCS today explores recent economic outcomes for women in our community.
---
Rental Assistance Funding Available to Kansas Residents
Kansas Emergency Rental Assistance (KERA) recently released a second round of funding. Unlike previous rounds, KERA Round 2 does not require proof of financial impact due to COVID-19. Those seeking support must only attest to some kind of financial impact resulting in trouble paying rent. KERA support includes up to 18 months of rental support – including back rent, prospective rent, utility assistance and assistance paying for internet services.
To qualify, applicants must self-attest to some kind of financial impact in the past months/years (going back to April 2020) resulting in trouble paying rent and/or utilities and must live in a household has an annual income of 80% or less of the Area Median Income.
KERA Round 2 funding information and the application can be accessed here on the Kansas Housing Resource Corporation (KHRC) website. Applications can be processed in approximately 4 weeks.
---
Food Sales Tax Disproportionately Impacts Low Income Households
At 6.5%, the Kansas tax on food is the second highest in the nation. In Johnson County, once county and city sales tax rates are factored in, the average sales tax rate (including food for home preparation) is 9.3%. Kansas is one of only 13 states that include food for at home preparation in the state sales tax base and one of only seven that taxes them at the full retail sales tax rate.
The purchase of groceries consumes a higher portion of low-income households' disposable income, resulting in lower-income households paying a larger portion of their income in taxes than higher income households. Pre-pandemic data demonstrated that almost 32,000 residents in Johnson County live in poverty, 5% of the population. More than 80,000 residents, or 13.6% of the population, are low income defined as 200% of the federal poverty level.
The current COVID-19 pandemic has demonstrated the fragility of many working families across Kansas who have become increasingly cost burdened in their housing, healthcare, and other necessities such as access to nutritious food for their families. Fiscally responsible measures such as eliminating state food sales tax are important interventions the Kansas legislature can enact as we move to recovery for all Kansans.
Source: U.S. Census ACS 2019 1-year date; Johnson County Government
---
Tax Credit Information for HUD Assisted Individuals and Families
The Child Tax Credit (CTC) and Earned Income Tax Credit (EITC) are large tax refund payments that people can receive when they file a tax return. The 2021 American Rescue Plan (ARP) expanded who can receive these payments and increased the amount of money available to many families and individuals. These tax credits are not income. Receiving these benefits will not impact eligibility for other federal benefits. The best way to receive these benefits is to file a tax return before April 18, 2022.
Service providers can support their clients in receiving these tax credits by:
Making sure clients are aware of the credits. See the IRS Toolkit, one pagers and flyersfor more information on both tax credits and easy to share resources.
Connecting clients to free tax filing support online or via IRS Volunteer Income Tax Assistance (VITA) program centers.
---
Kansas Children's Service League Offers Free Training Addressing Child Abuse Prevention and Strengthening Families
Spring is in the air and that means Child Abuse Prevention Month (April) will be here soon! Kansas Children's Service League has several child abuse prevention and strengthening families training topics scheduled for March and April (including some evening trainings). These trainings are free and open for anyone to attend.
For a current schedule and descriptions, and to register, please find the full listing at https://www.kcsl.org/training_events.aspx.
 Upcoming Scheduled Training Topics:
Connections Matter in Early Childhood
Child Abuse and Neglect Recognition and Reporting (Mandated Reporter/Supporter Training)
Preventing Infant Abuse with the Period of PURPLE Crying (recommended for anyone working with parents with a new baby, including childcare providers, home visitors, parents as teachers, head start, etc.)
Adverse Childhood Experiences
ACEs and Resilience (including the full Resilience film screening)
Darkness to Light Stewards of Children (child sexual abuse prevention training)
NEW: Making the Connection: Strong Families, Strong Businesses, Strong Communities (KDHE approval is pending)
Trainings listed above are all KDHE approved for childcare licensing hours, and all participants will receive certificates of attendance (which will work for BSRB and KDHE licensing).
Additionally, special topics are scheduled for April's Child Abuse Prevention Month. These topics are also free and open to anyone, and registration is found on Kansas Children's Service League website: https://www.kcsl.org/training_events.aspx. (Note: These training topics are not approved for KDHE childcare licensing.) Anyone attending will receive a certificate of attendance.
An Overview of Human Trafficking in Kansas (presented by the Kansas Office of the Attorney General staff)
Mandated Reporting through a Trauma-Responsive and Racial Justice Lens (presented by the Institute to Transform Child Welfare)
The Child Advocacy Center of Sedgwick County also have many trainings and events planned for the month of April. Topics include some of the ones listed on KCSL's website, plus "Internet Safety" and "Child Abuse and Neglect en Español". Please visit their website at https://cacsckansas.org/courses/ to find additional training opportunities and local Wichita community events planned for April.
Please email Rachelle Soden at rsoden@kcsl.org with any questions, or to schedule a training for your specific group/date/time. We look forward to having you in a training soon!
---
Parent Connect Event with Johnson County Mental Health on March 31
Johnson County Mental Health Center (JCMHC) will host a Parent Connect event on March 31 at 5:30pm on Zoom. At this session, a parent panel will discuss their experiences navigating mental health resources for their children. Parent Connect is open to any parent/guardian living in Johnson County, Kansas. You do not have to be a client of JCMHC to attend. The Zoom link is here. For Questions, contact Rachael.McDonald@jocogov.org or 913-715-7718.