UCS Hosts Luncheon for Johnson County Legislative Delegation Focused on Women, Families, and the Workforce
Yesterday, on International Women's Day, UCS and a multisector group of Johnson County leaders visited the Kansas State Capitol to meet with Johnson County legislators. Our message to legislators was that a thriving Kansas workforce depends on "Family First" policies that support women and families. The luncheon was also an opportunity to share UCS policy priorities and promote our "Family First" research series. We were joined by Advent Health, El Centro, The Family Conservancy, Gateway of Hope, Growing Futures Early Education Center, Health Forward Foundation, Health Partnership Clinic, Johnson County Mental Health, Lathrop GPM LLP, Netsmart, REACH Healthcare Foundation, and United We. Several UCS board members were also in attendance.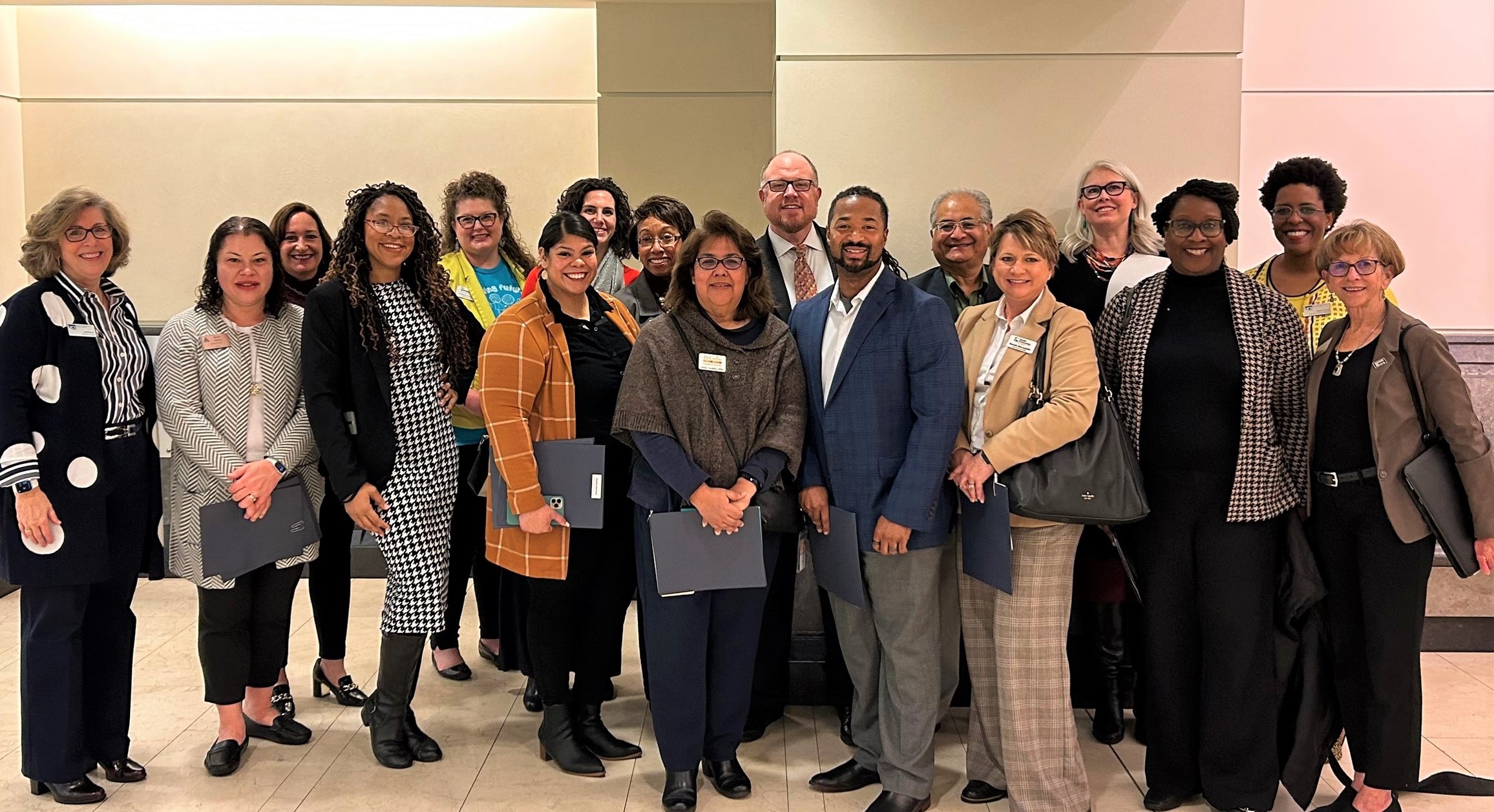 This group had scheduled appointments with 26 legislators and was able to share policy priorities and concerns with the Johnson County delegation on issues like maternal health, women's mental health, domestic violence, access to the safety net, and childcare & financial stability. Women's health is integral to healthy families and to a healthy workforce. Johnson County is home to more than 304,000 girls and women of all ages who play a vital role in our society, culture, and local economy. Investing in solutions that support healthy and equitable outcomes for all women is critical to having healthy families, a sustainable workforce, and a vibrant economy.
View our latest infographic to see a snapshot of the "Family First" issues that impact women, families and the workforce. We also encourage you to see our Family First Research Series featuring data analysis, expert commentary, and personal stories to gain a better understanding of the difference between policies that create barriers versus bridges to healthy outcomes for women and families.

Thank you to the following Johnson County delegation members and other legislators who joined our luncheon and presentation to hear from the Johnson County leaders and residents who care about these issues:
Ethan Corson
Cindy Holscher
Pat Pettey
Dinah Sykes
Carrie Barth
Brad Boyd
Owen Donohue
Linda Featherston
Allison Hougland
JoElla Hoye
Heather Meyer
Cindy Neighbor
Jarred Ousley
Mari–Lynn Poskin
John Resman
Laura Williams
Brandon Woodard
Thank you to REACH Healthcare Foundation whose support made possible the Family First Research Series and the delegation luncheon.
---
Episode 1 of One Small Step is Now Live!
Episode 1 of JoCo's One Small Step is now live! You can view the full-length conversation on our YouTube channel. In this episode, we'll hear from Melissa and Lisa, who sit on opposite sides of the aisle, yet find common ground and mutual understanding throughout their conversation.
DID YOU KNOW: When participants apply to be part of One Small Step, they fill out an online questionnaire about who they are, what they believe, and what their political values are. Those questionnaires are used by NPR's StoryCorps to "match" participants with someone who identifies more with the other side of the political spectrum. This makes for pairs who don't agree on everything — except that they're both willing to come have a conversation with someone who believes differently.
This episode is presented by United Community Services of Johnson County with support from Resurrection, A United Methodist Church. One Small Step is a podcast framework provided by NPR's StoryCorps in an effort to remind us of the humanity in everyone, even those with whom we disagree. Each episode brings two Johnson County, Kansas, strangers with different political views together to have a conversation.
---
Kansas Homeowner Assistance Fund in Hold Phase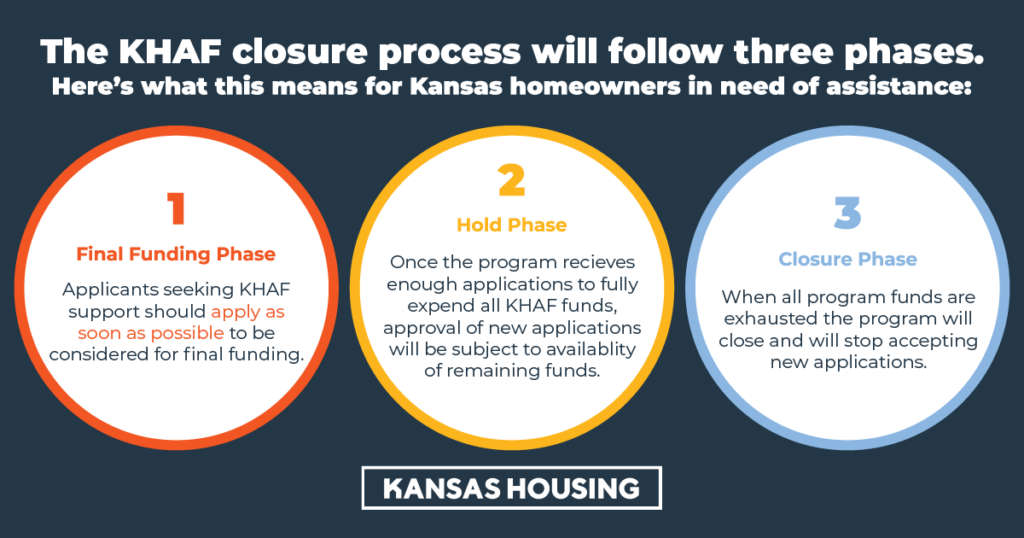 The Kansas Homeowner Assistance Fund (KHAF), a federally funded, temporary emergency program to support homeowners experiencing hardship during the COVID pandemic, has dispersed nearly all program funds and will close soon. KHAF was established with American Rescue Plan Act (ARPA) funds to help qualifying Kansas homeowners get current on their mortgage payments and avoid foreclosure. Since the program launched in April 2022, KHAF has provided $42,599,772 to 3,797 households.
The KHAF program is now in the Hold Phase, the second of three closure phases. The program has now received enough applications to exhaust all current funds, ending Final Funding phase. Applications submitted during the Final Funding Phase will still be reviewed and processed, subject to available funding.
---
Johnson County Seeks Input from Local Businesses about Childcare
In its efforts to better understand childcare needs across the County, Johnson County is asking local businesses to complete a survey about childcare and employees. If you are an employer, please complete the survey with the link or QR code below and/or share it with other businesses/employers. The survey is available in Spanish and English via the same link. The survey will be available through March 31, 2023.
https://redcap.jocogov.org/surveys/?s=DKA93F89PCNACA3C