Human Service Fund Grant Program Secures Resources to Address Community Needs
The work of UCS has a real impact on the everyday lives of Johnson County residents and others in our region. UCS manages the Human Service Fund (HSF), an important city/County partnership that invests funding resources in nonprofit programs that provide our residents with essential health and human services that promote self-sufficiency and build well-being.
Today, we're pleased to share a few stories that demonstrate the impact that HSF grantees have on individuals, families, and communities. These stories highlight the lived experiences behind the research, data analysis, collaboration, planning, and resource allocation.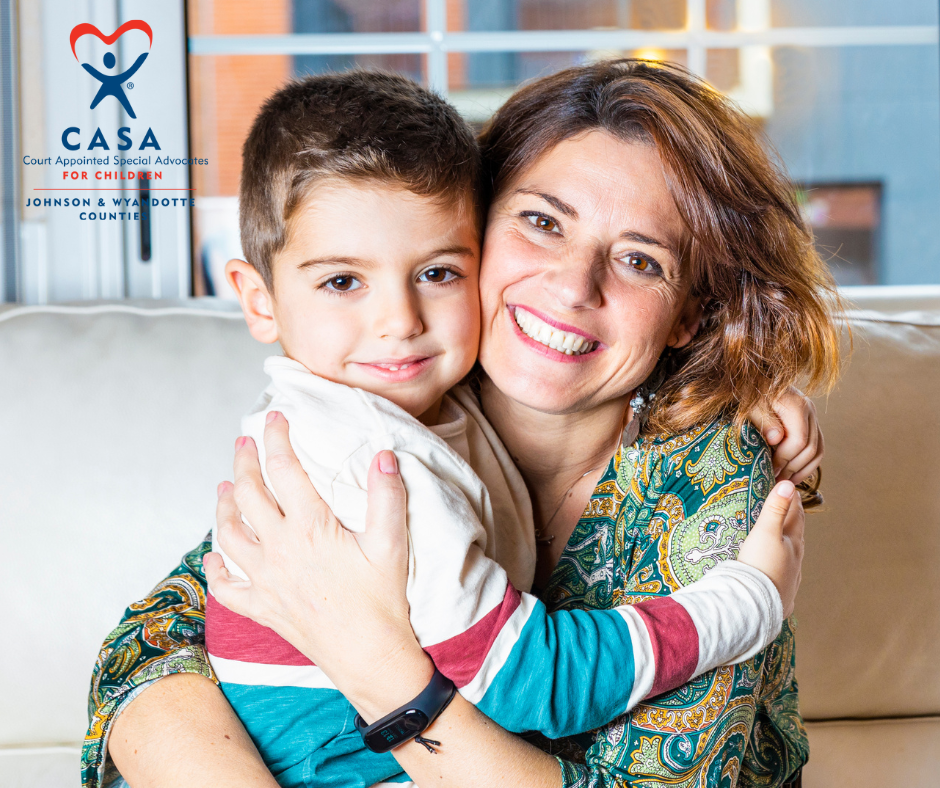 At the age of five, Joshua was brought into foster care amid treatment for cancer that required significant follow-up. He was assigned a court-appointed special advocate from CASA of Johnson and Wyandotte Counties named Gail. As his constant advocate, Gail developed relationships with foster families and Joshua's school, ensuring she received frequent updates about Joshua's progress. Funding from the Human Service Fund enables CASA staff to train and support volunteer advocates like Gail so that they can be a constant, trusted adult for children in difficult, often traumatic, situations. Joshua officially became a part of his forever family after three years in foster care and 11 total foster placements, 4 case workers, and 1 dedicated advocate named Gail. Today, he remains in remission and is thriving.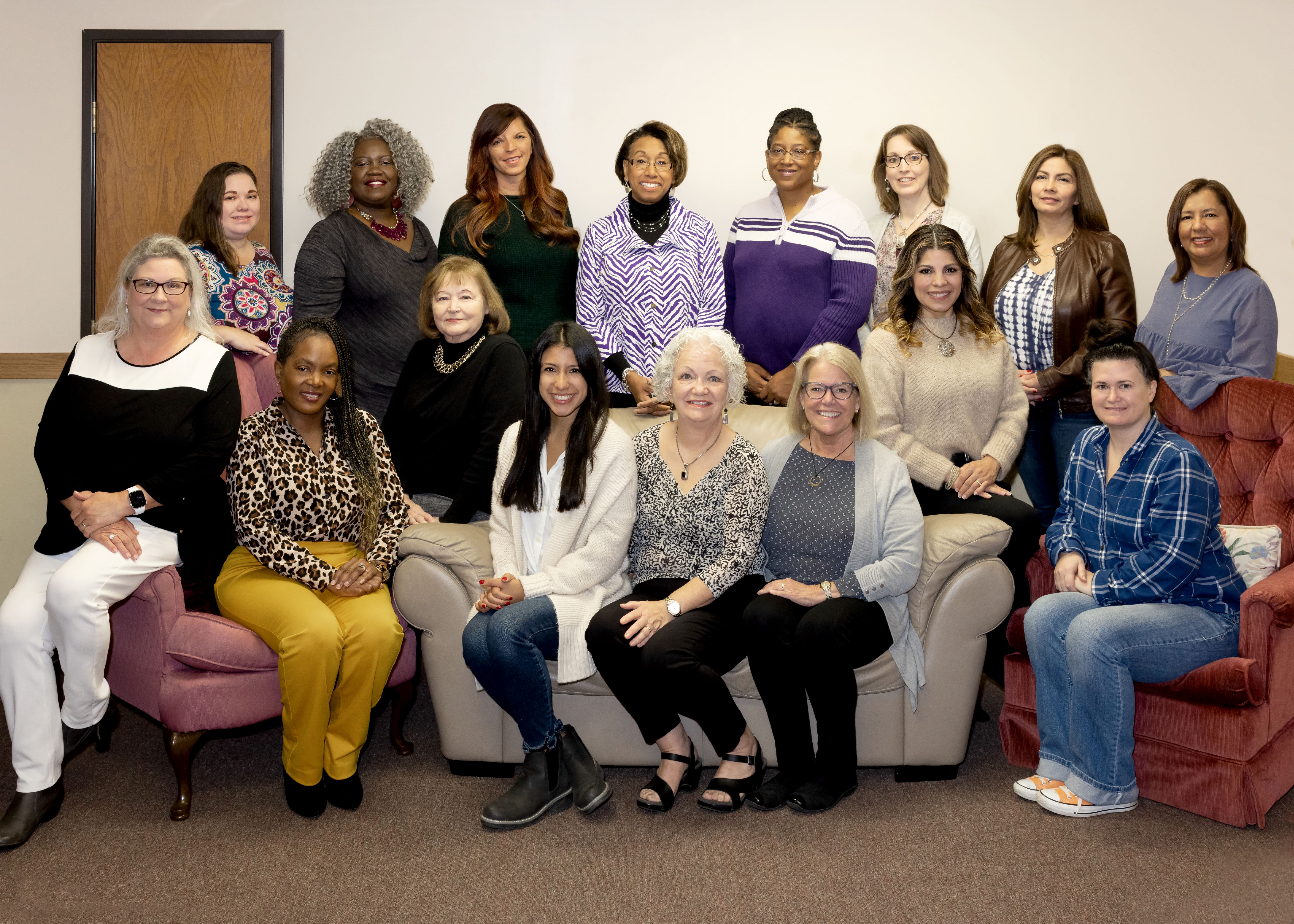 Rebecca came to GateWay of Hope three years ago in search of a counselor to help her heal from past trauma, depression, and severe anxiety. Rebecca struggled with low self-esteem for most of her adult life and was leaving a bad relationship. She felt completely hopeless and was consistently in and out of psychiatric hospitals. But fortunately, Rebecca found GateWay of Hope, which received a grant through the Small Grant pool to provide counseling and therapy at low-cost and sliding scale fees. Rebecca was hesitant at first, but knew she needed to make a change in her life. After three years of counseling and developing her faith, Rebecca knows she is not the same person. Rebecca recently stated, "I couldn't have handled the stress this past week with my family without coming here these last few years. Back then, I would have left, but today I chose to stay because of the hope I have found here." Funding from HSF enables GateWay of Hope to provide women like Rebecca with high-quality mental and behavioral healthcare with an outreach initiative that focuses on a "non-threatening" approach to teaching women, especially women of color, about the importance of mental health and preventative care.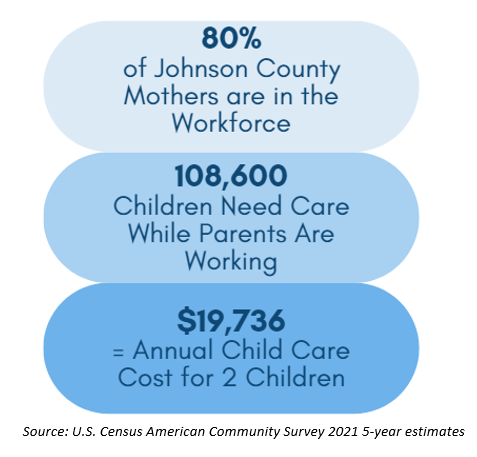 A single mother is currently raising a large family, working full-time to support her entire family on her own. Her youngest child attends Growing Futures Early Education Center's Wrap Around Care (WAC) program. This family does not qualify to receive a childcare subsidy from the Kansas Department for Children and Families (DCF). Mom is always on time with pick up and drop off at Growing Futures, comes to all conferences and events and her child has excellent attendance. Because she does not qualify for a DCF childcare subsidy, she must pay the full WAC fees out of pocket, which is challenging some months. She has had a couple of months when she needed some additional financial assistance, which is where the Human Service Fund comes in. Funding from the Human Service Fund for the WAC program provides a workforce support for this single mom, enabling her to remain employed, while also supporting her child in receiving and retaining quality educational childcare.
---
Priorities for 2024 Human Service Fund Funding Cycle
Health and human service programs funded by the Human Service Fund must:
promote self-sufficiency, well-being, and/or personal safety of Johnson County residents and fit within safety net investment components of basic needs, education/training, work and income supports, or health.
offer county-wide services or fill a gap which results in county-wide benefit.
offer equal access to all clients and prospective clients who could benefit from the program.
deliver measurable outcomes which benefit county residents and, in the long-term, benefit local governments by avoiding, deferring, or preventing costs that otherwise might be incurred by local government.
Priority is given to programs that:
address emergency aid and shelter, adequate housing, child/adult abuse, child welfare, health and mental health, work support services such as transportation, childcare and early childhood development, and job training.
serve individuals and/or families with income below or near the federal poverty level.
demonstrate innovation and/or collaboration in program delivery.
are consistent with an evidence-based program, best practices or promising practices, or replicate a successful model.
build the capacity of neighborhoods and local jurisdictions to support equity in the social determinants of health.
In 2022, HSF grantees provided services to more than 61,000 Johnson County residents. HSF awarded $410,830 to 19 programs, including 5 new programs through a "small grants" pool of funding for new, growing, and grassroots organizations to inclusively support smaller nonprofits.
The 2024 Human Service Fund application season opens soon. A virtual pre-proposal meeting for 2024 Human Service Fund (HSF) grants will be held in May, and applications will be due in early July. Email Christina Ashie Guidry, christinag@ucsjoco.org, for more information or check out our website.
---
The Dignity Project Explores Best Practices to Address Homelessness in Johnson County
A community planning process called The Dignity Project is underway to engage the County, agencies serving the needs of those experiencing homelessness, and other community stakeholders. The planning process will produce recommendations for a property plan and service provision for a year-round low-barrier noncongregant shelter for Johnson County.
Throughout February and March, The Dignity Project has been interviewing local agencies that serve people experiencing homelessness. In addition, they have sought out providers in several other cities with best practice programs that are also addressing the needs of those experiencing homelessness. Additionally, the team, which includes local nonprofit NCircle and consulting organization iBossWell, identified the need to address how additional funding might be secured for both the building and ongoing service provision. iBossWell is working to set up interviews with groups that may have an interest in partnering to support this work in Johnson County.
More information about the status of The Dignity Project, including early insights from the interviews and best practice research, can be found in the March Project Summary.
---
Save the Date: UCS Human Service Summit on June 21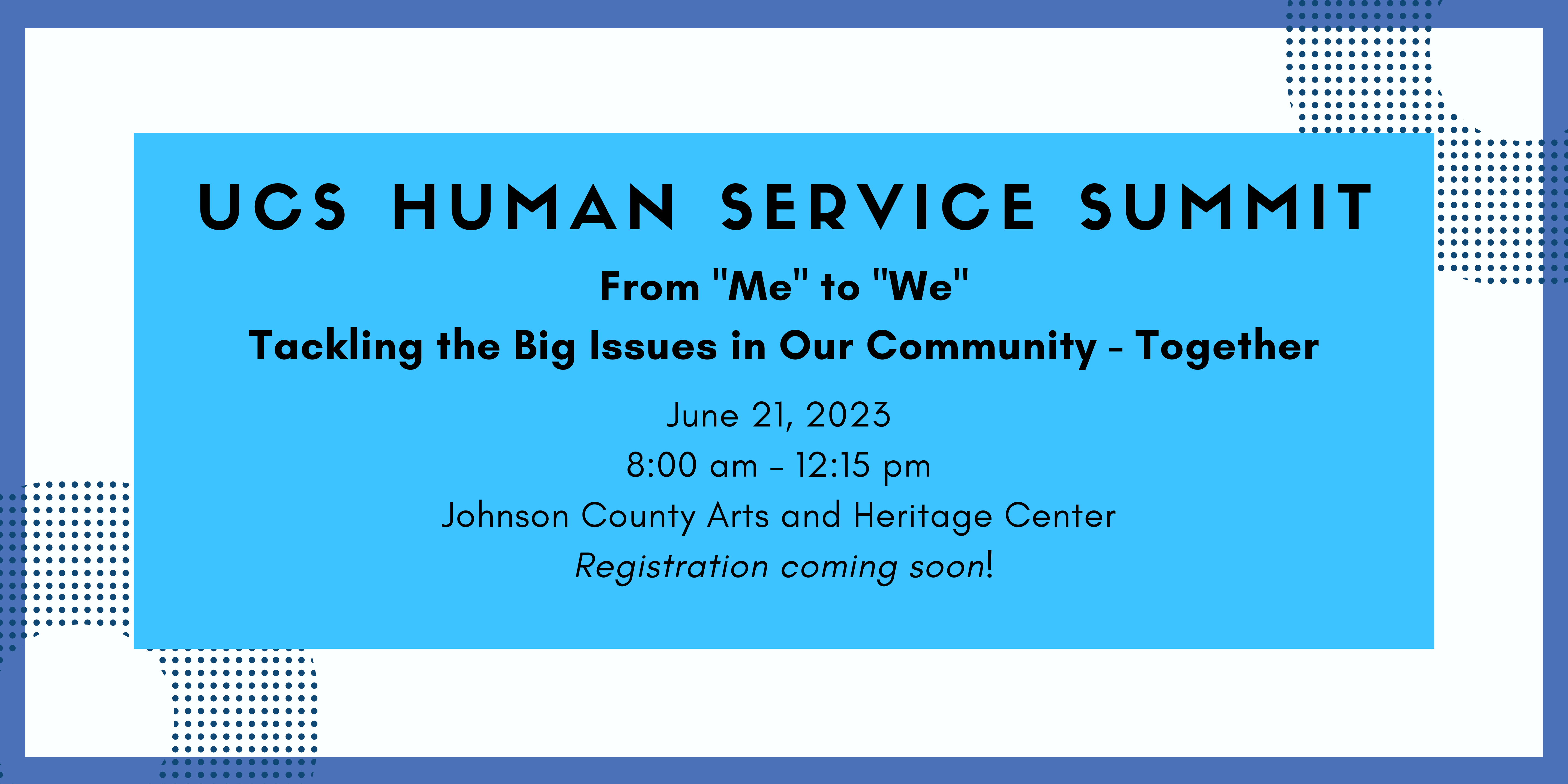 ---
State and Local Leaders Seek Public Feedback on the Region's Internet Connectivity Disparities