UCS Seeks Its Next Executive Director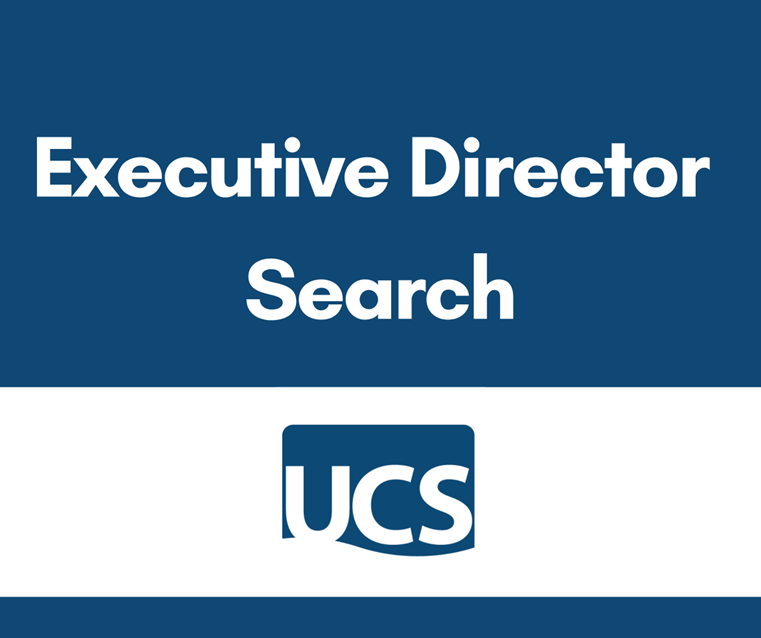 United Community Services of Johnson County has retained OMNI HRM to assist in the search for their next Executive Director. This role has overall strategic and operation responsibility for UCS' staff, programs, initiatives, and execution of mission. The ideal candidate will embrace the mission, vision and values of UCS and work to propel the organization forward. Referrals are welcome for this key role. For more information, please click this link: https://tinyurl.com/ucsexecdirsearch
---
Perspectives on Homelessness: Megan Foreman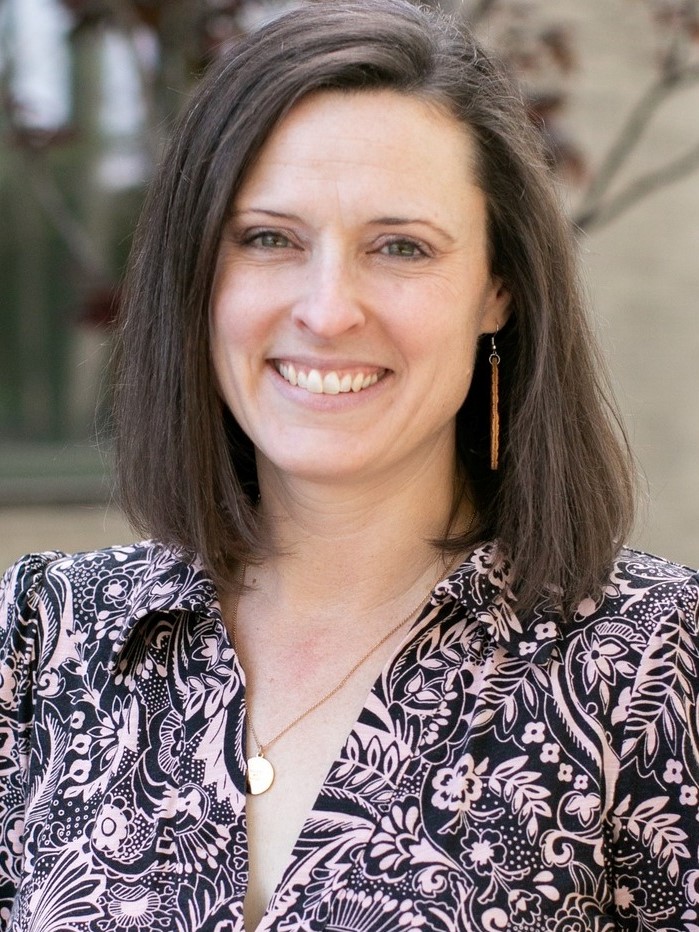 Megan Foreman brings a public health background to her role as Johnson County, KS Government's newly-created housing coordinator position, which she began in January 2023. "The way you look at health or wellness is multifaceted. If you don't have a stable place to live, it might make your employment challenging, getting healthcare challenging, or where your kids go to school. It is so central to people's lives, that when it is missing or unstable, it's really impossible to do so many other things."
One of her goals is to move upstream and think about the ecosystem of our community. "I want to take a public health approach. What's not working that's causing people to have these housing crises?"
Megan works alongside agencies, non-profits, residents and government officials in the community to address housing priorities. The Board of County Commissioners has identified housing as a top priority for 2023 and 2024. "Solutions for our unhoused population has been something the community has been calling for a long time," Megan shared, noting community listening sessions that have been held to gather feedback. "The county recognizes that it's not a one size fits all solution and that our activities are going to have to be as diverse as the population that we serve."
"Johnson County is conscientious about wanting to do some sense-making out of what we're hearing and think collectively about the right way to move forward," said Megan. "What's a way that's sustainable, and what is every agency's role in finding those solutions? And for the folks who live and work in Johnson County, we also need to be thinking about, as a resident, what's my role in helping move these solutions forward?"
Join the conversation with Megan at our Human Service Summit on June 21.
---
Register Today for June 21 Human Service Summit
Our 2023 Human Service Summit will bring attention to one of Johnson County's most complex issues: homelessness. Participants will explore the realities of homelessness in our community and hear about the collaborative solutions that are already making a difference. Register today for this important conversation and learn how you can show up to support people experiencing homelessness in our community.
The event will feature two robust and engaging panel discussions.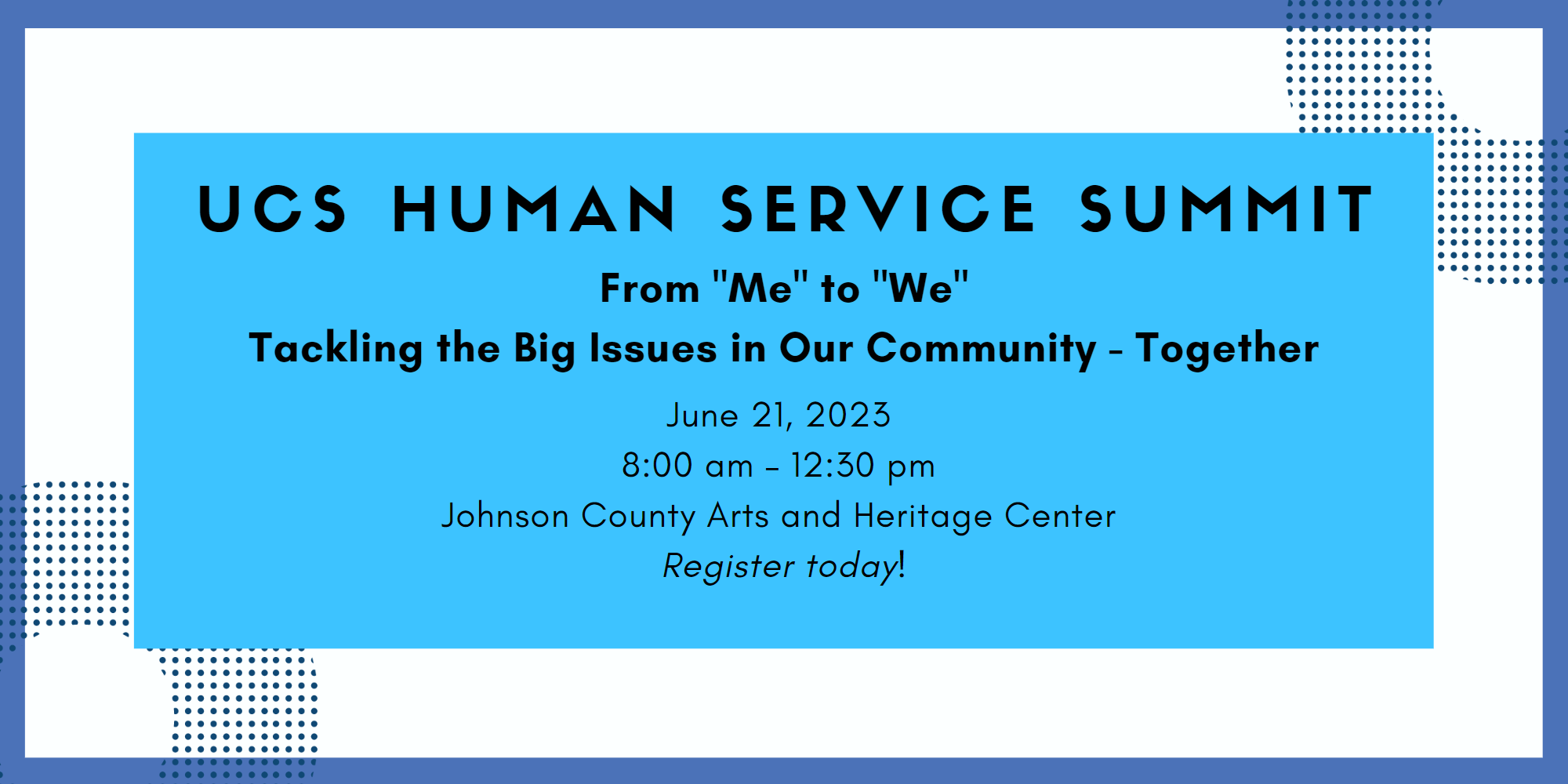 The first panel discussion focuses on understanding the reality of homelessness and housing instability in our community and the impact it has on workforce, health and mental health. You will hear from human service providers, the business community, and personal stories of lived experience how addressing homelessness benefits our community. Panelists include:
Lee Jost, Executive Director of NCircle
Jarrod Sanderson, CoO of Nautical Manufacturing and Fulfillment
Robert Welch, Sales and Team Manager, Select Quote Insurance Company
Tim DeWeese, Executive Director of Johnson County Mental Health Center
Rita Carr, Director of Community Planning at UCS and CoC lead
The second discussion will center on solutions, including case studies highlighting the benefits of a community supported response continuum. Panelists include:
Joe Karlin, Co-Founder and Executive Director of Dignity Project
Heather Bradley-Geary, Director of Supportive Housing at The Vecino Group
Megan Foreman, Housing Coordinator at Johnson County, KS Government
Lindsay Hicks, President & CEO at Habitat for Humanity of Kansas City
We recognize that the key to addressing homelessness and other big issues is to do it together. We each have a role to play in making our community a better place for all. Attendees at the 2023 Human Service Summit will participate in activities and discussions that will equip them to take action together.
Save your spot for the 2023 Human Service Summit. Registration closes on June 16.
---
Episode 2 of One Small Step is Now Live!
In this episode, we'll hear from Missy and Tom, who are registered to two different political parties and expected to come into the conversation ready to disagree. What they found was something quite unexpected. Listen in.
❓DID YOU KNOW: When participants apply to be part of One Small Step, they fill out an online questionnaire about who they are, what they believe, and what their political values are. Those questionnaires are used by NPR's StoryCorps to "match" participants with someone who identifies more with the other side of the political spectrum. This makes for pairs who don't agree on everything – except that they're both willing to come have a conversation with someone who believes differently.
This episode is presented by United Community Services of Johnson County with support from Resurrection, A United Methodist Church. One Small Step is a podcast framework provided by NPR's StoryCorps in an effort to remind us of the humanity in everyone, even those with whom we disagree. Each episode brings two Johnson County, Kansas, strangers with different political views together to have a conversation.
For more information about One Small Step, visit storycorps.org/discover/onesmallstep.