UCS Human Service Summit - Save the Date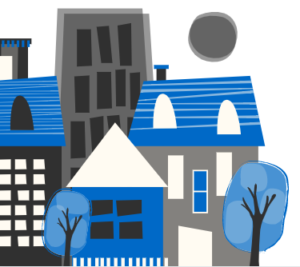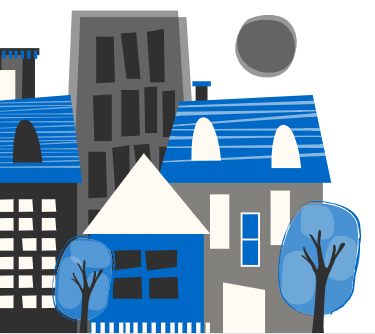 Mark your calendars now for the Human Service Summit, Wednesday, August 26, 8:30 a.m. - 12:30 p.m. at the Johnson County Arts & Heritage Center
This year's Summit will focus on Health and Housing and the 2020 Johnson County Municipalities Community Housing Study that is currently underway.
In planning this year's event, UCS continues to be mindful of health and safety guidance regarding meetings and the current COVID-19 pandemic. More information on how you can participate will be available as soon as registration opens.
---
Effects of COVID-19 on Income and Housing
Nearly one in three (10,321) of the unemployment insurance filings in Johnson County in the first month of the COVID-19 pandemic fell into the occupational categories of accommodation and food services, and retail trade. These occupations have median annual earnings well below Johnson County's median annual earnings for full-time workers, which is $59,300. Even prior to COVID-19, lower income households were more burdened by housing costs, spending 30% or more of their income on housing. A recent employment forecast by Wichita State University anticipates a 28.2 percent decline in the leisure and hospitality sector, which includes restaurants, hotels, and recreational activities. Additionally, the report predicts that retail spending will not return to 2019 levels until 2021 at the earliest, resulting in a 14.9 percent employment drop in this sector. Workers in these industries may struggle to maintain stable housing soon and for years to come. Click here to read the full fact sheet.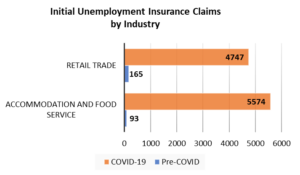 ---

Call for the Count: June 22-28
The time is right for Kansans to give the 2020 Census a boost.
June 22-28 (Monday-Sunday) has been designated as a time to "Call for the Count," a week-long, concentrated campaign to promote self-response to the 2020 Census. Kansans will be encouraged to call on neighbors, friends and family to make sure they take part in the critically important, once-in-every-10-years population count.
Data collected in the U.S. Census brings the right amount of federal money to our local community for local programs that help you and your neighbors, such as taking care of our roads or funding Medicare. Approximately $800 billion in federal funding is distributed to communities each year based on the population totals collected by the Census.
For more information on the Census and Johnson County's Complete Count efforts, go to Count Me In JoCo