UCS Human Service Summit - Register Today!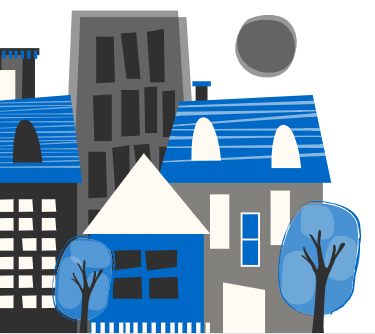 UCS' annual Summit will be held Wednesday, August 26, 8:30 a.m. - 12:30 p.m. at the Johnson County Arts & Heritage Center
Join UCS for the 2020 Human Service Summit - Build Our Housing Future. Be a part of the community conversation on housing, get an early look at housing data and survey insights from the Housing Study, and learn how you can participate in the Housing Task Force.
This year's Summit will focus on the 2020 Johnson County Municipalities Community Housing Study/Task Force that is currently underway. The cities, county and UCS recently launched a community wide housing market and needs assessment, the findings of which will be used for a 10-year outlook on housing that local officials can use to make policy decisions in the future.
This is a unique opportunity to come together with representatives from various community sectors who care deeply about Johnson County and to take part in a Housing Study listening session. Our community's economic vitality and sustainability is only as healthy as those who live and work here.
Due to COVID-19 safety measures, this year's Summit will have reduced in-person seating capacity and offer a virtual participation option. In-person attendance will include safe distancing measures, access to masks, and other appropriate safety measures. The $25 registration fee is the same for either option.
Click here to sign up for in-person attendance
Click here to sign up for virtual attendance
---
Calling All Johnson County Residents:  We Need Your Voice!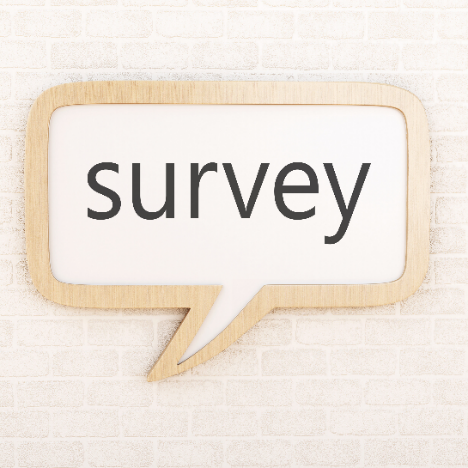 The cities, county, and United Community Services of Johnson County (UCS) are seeking community input on the County's housing market in a newly released housing survey. The survey is part of a county wide housing study currently underway and provides an opportunity for people who know the communities in Johnson County best to share their insights.
Please take a 15-minute survey to help us understand the housing needs in our community. Responses will be collected through the end of July 2020. Click on one of the links to take the survey online (survey is available in English and Spanish):
https://www.surveymonkey.com/r/JoCoHousing
https://www.surveymonkey.com/r/JoCoHousingSpanish
UCS is also asking your help in promoting the survey at your workplace and through your social networks. Please share the survey links and informational flyers in English and Spanish about the survey and housing study.
The survey will collect information about Johnson County residents' experiences with housing, as well as their opinions about the current status of housing in the county, and what housing options are important to residents across all ages and stages of life. The findings from the survey will be released as part of the 2020 Johnson County Housing Market Study report and will be used to draft a 10-year outlook on housing that local officials can use to make policy decisions in the future.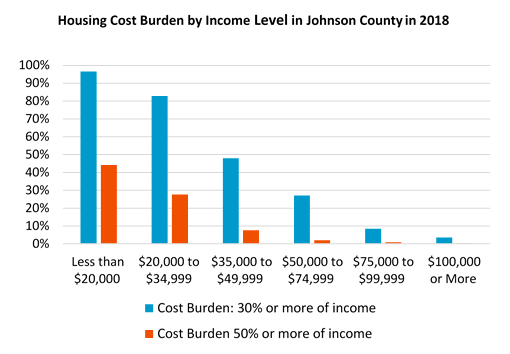 Available data related to housing in Johnson County highlights trends in increasing housing costs and a need to better understand the impact of housing challenges in the county. In Johnson County in 2018, 20% of homeowners with a mortgage and 43% of renters were considered to be housing cost burdened -- or paying more than 30% of their gross income on housing.
Increased housing costs impact our community in a number of ways, including the overall health of our community. Executive Director of UCS Julie Brewer said "When families pay increasingly larger proportions of their income on housing, they experience negative health impacts. These may include foregoing basic medical care, moving frequently or facing evictions, high stress levels that impact physical and mental health, long commute times, limited money for healthy foods, and a lack of quality social connections with family and friends."
If you have questions, would like to learn more about how you can participate in other housing study activities, or obtain a paper version of the survey, please contact Kristy Baughman, UCS, at kristyb@ucsjoco.org /913-438-4764.
Initiative Background
UCS, through grant support from the Kansas Health Foundation and REACH Healthcare Foundation, convenes the Johnson County Health Equity Network (HEN), a multi-sector collaborative of community partners who have been meeting since July 2017. Through research, data analysis and community listening, the HEN identified the priority issue of safe, stable, attainable housing as the foundation for health equity and healthy communities. In response to this priority health issue, Johnson County and the municipalities within the County are partnering with UCS and investing in a housing market and needs assessment and a multi-sector Johnson County Municipalities Community Housing Task Force. These community-wide initiatives are bringing together public funding and additional private grant support through the Health Forward Foundation and Evergy. This collaboration recognizes the shared goals and responsibilities in addressing county-wide housing needs. Click here to learn more about this work.
---

Call for the Count: June 22-28
The time is right for Kansans to give the 2020 Census a boost.
June 22-28 (Monday-Sunday) has been designated as a time to "Call for the Count," a week-long, concentrated campaign to promote self-response to the 2020 Census. Kansans will be encouraged to call on neighbors, friends and family to make sure they take part in the critically important, once-in-every-10-years population count.

CALL FOR THE COUNT:  2020 Census Challenge:  Call 5 Call Tree:
Friends Don't Let Friends Go Uncounted
"Trusted voices" make a huge difference where the 2020 Census is concerned. Encouragement to respond to the 2020 Census has far greater impact when coming from a trusted friend, neighbor or family member. We need EVERYONE'S help for Kansas to surpass our 2010 Self Response Rate of 70%. Our goal is to get to 70% by the end of June! Our ULTIMATE goal is to have 100% of Kansans respond! With YOUR help, we will do it!
During "Call for the Count" week, we are asking you to identify five people to call, text, or message on social media to remind them of the importance of completing the 2020 Census.
The caller should then challenge the recipient to do the same for people in their circles -- reaching 5 more people -- or even better---sharing with their entire network!  Imagine how this multiplier could impact high response for our elderly, rural residents, for families with young children, young mobile adults and otherwise hard-to-count populations!
Sample scripts/text/social media posts are below! THANK YOU for your commitment to ensuring we count EVERYONE!
Sample phone script (short version):  "Hello! I'm calling to make sure you/your family is included in something extremely important that is happening right now, the 2020 Census. The goal of the Census is to count everyone living in our community. Our political representation and federal funding is distributed based on these counts which impact the future of our communities and our families thru 2030. This is our chance to get it right for the coming 10 years. Will you help?"
"You can choose how you respond -- online, by phone, or by mail. Visit my2020census.gov or call 1-844-330-2020 (Spanish: 1-844-468-2020) to ask questions or respond over the phone. I just finished mine and it was easy, simple and safe-your response is completely confidential. Help us to make history and get this done today!
"I challenge you to call five more people with the same message. Be sure to let them know responding to the 2020 Census is safe, easy and important."
Sample text message:  Have you completed your 2020 Census? Don't be left out! It's all about representation and getting federal funds for our community. It's safe, easy and important. Remind your friends and families, too. #CallForTheCount #KansasCounts  #2020Census
Social Media graphics are available!
Look on Facebook and Instagram for 2020 Census Frames and graphics!  A Twitter banner graphic and one suitable for profile pic are below!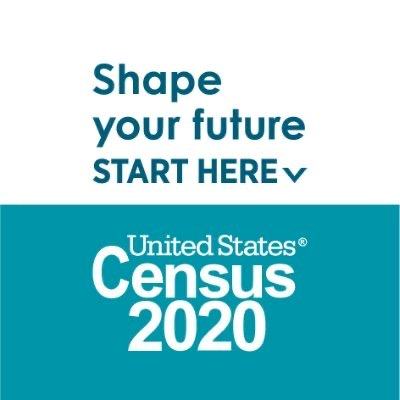 For more information on the Census and Johnson County's Complete Count efforts, go to Count Me In JoCo.