A Statement from United Community Services of Johnson County
Current protests in our Kansas City Metro area and around the country continue to shine a light on racial inequities, especially those impacting our Black residents. UCS has spent more than half a century utilizing research and data to identify needs, service gaps, and adverse impacts on the human condition. Disparities based on race and ethnicity have been documented in Johnson County level data on homelessness, access to insurance, income and employment, educational attainment, housing, and even life expectancy.  UCS' most recent fact sheet highlights how the COVID 19 pandemic brings into focus the toll institutional racism is taking on our communities of color.
Research has shown that social determinants of health - the conditions in which we live, learn, work, play and pray/connect - account for up to 50% of our quality of health.  Data reported over the years by UCS demonstrates that racism in all forms has limited or eliminated equitable access by our communities of color to many of these critical social determinants.  "Health equity" or having a fair and equal opportunity to be as healthy as possible requires that we remove institutional obstacles to health, like disparities in access to housing, education, employment, and health services.
UCS continues in its commitment to use evidence-based data and best practices to bring together all sectors of community life to create a community where all residents are able to achieve health equity.
---
Johnson County Continuum of Care on Homelessness Recognized for High Performance
UCS has facilitated the Continuum of Care on Homelessness (CoC) on behalf of Johnson County for almost twenty years. Addressing the needs of residents at-risk of or experiencing homelessness in our community is challenging - it takes all partners working together to make the continuum effective. UCS recently received notification that the Johnson County's Continuum of Care (KS 505 CoC) has tied for top performing CoC in the national rankings amongst the 300 CoCs in our category.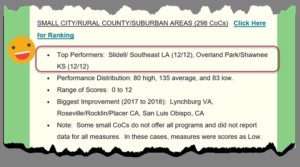 As we move into recovery from COVID 19, all CoC partners - including UCS, the CoC board and its members, and MARC- will continue collaborating to ensure we have the capacity and the resources to meet what could be an unprecedented number of community members at risk for homelessness.
---
Kansas City COVID-1 Fund Announces Third Round of Grants
Last week the Kansas City Regional COVID-19 Response and Recovery Fund announced its third round of grants, which provided nearly $2.5 million to 71 organizations across the Kansas City region. The Fund provides grants to nonprofit organizations that have experience supporting impacted communities-particularly those that are disproportionately affected by this public health crisis and its economic consequences. Nearly $18 million has been donated so far to the Fund with $8.3 million distributed through the first three rounds.  For more information, click here.
---
UCS Moved!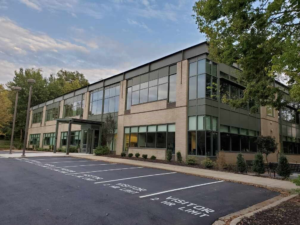 UCS has moved to our new location. Our new office is located at 9001 W. 110th St., Suite 100, Overland Park, KS, 66210. Phone numbers remain the same.