Kristy Baughman Named as New UCS Executive Director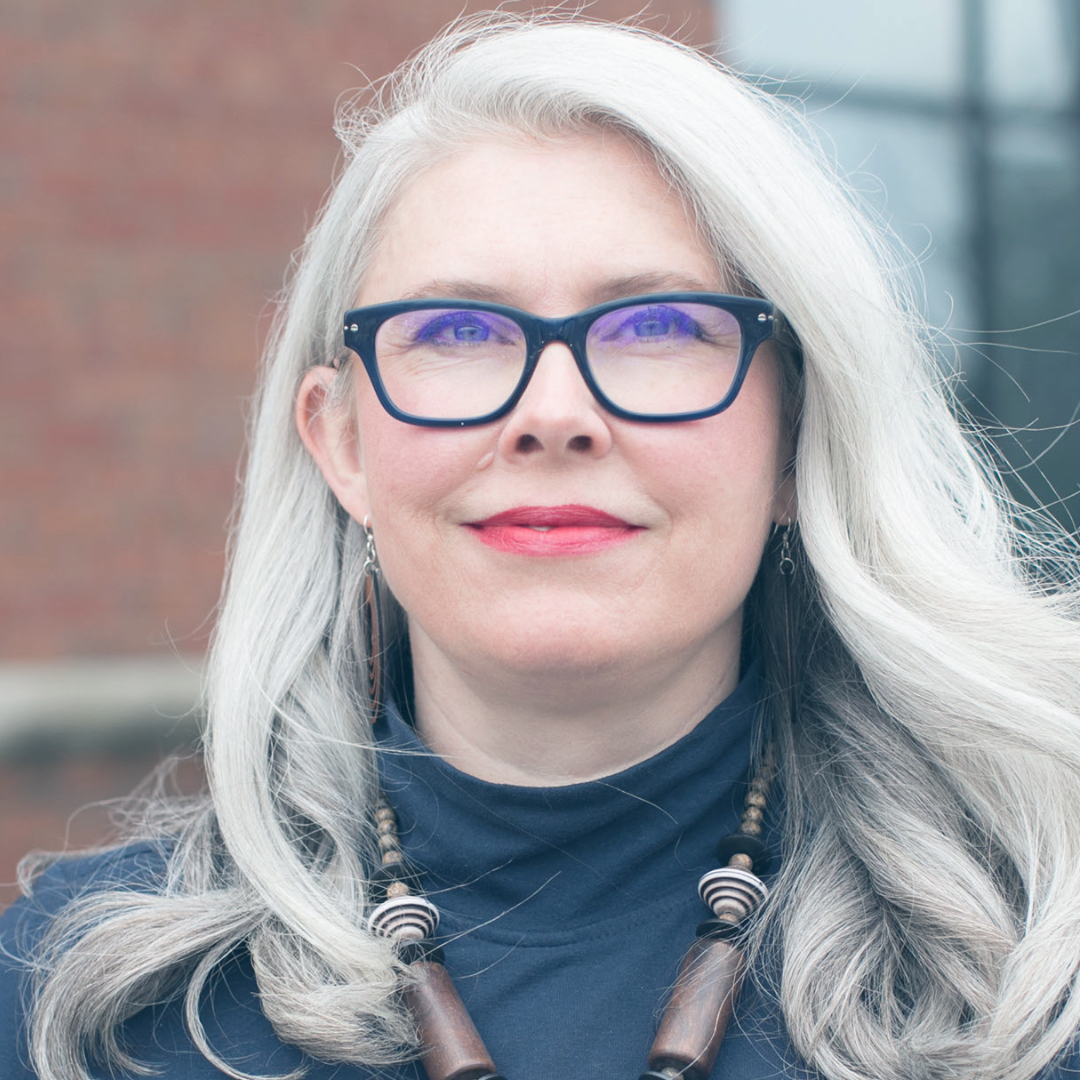 The UCS Board of Directors is pleased to announce that Kristy Baughman, UCS' current Director of Education and Planning, has been chosen to lead UCS as the new Executive Director effective July 24.
Kristy brings more than 20 years of nonprofit experience to the Executive Director role. Throughout her career, she has built authentic, productive relationships with leaders, stakeholders, and community members across the globe, here in Johnson County, and in her own neighborhood. Kristy joined UCS in 2018, and in her current role has advanced our organization's housing work, illuminated health and human service issues through research and data analysis, led multi-sector collaborations, and engaged with Johnson County residents at the community level. Kristy's body of work demonstrates a commitment and alignment to UCS' mission and vision.
"I am truly honored to have the opportunity to lead UCS and to continue to serve this exceptional community," Baughman said.
The Board would like to thank the search committee, which was chaired by UCS Board of Directors Vice President, Robin Harrold, and included current and past UCS board members, city, county, education, business, and agency sector representation. Robin Harrold shares our gratitude to the committee members, noting "the assembled search team was exceptional in their wisdom, dedication to a thorough process, and focus on creating the best future for UCS".
Please join us in congratulating Kristy on her new role.
---
2023 Continuum of Care on Homelessness Notice of Funding Opportunity Released by U.S. Department of Housing and Urban Development
The U.S. Department of Housing and Urban Development (HUD) has released its FY2023 CoC NOFO – a national competitive funding process opportunity for Continuums of Care (CoC) working to end homelessness. To view the FY2023 NOFO, see View Opportunity | GRANTS.GOV. UCS acts as Johnson County's CoC lead agency (KS-505) and submits the application annually on behalf of local members to qualify for grant awards funding permanent supportive housing, rapid re-housing, homeless data management services and CoC planning.
On 7/19/23, UCS will host a Project Applicant Training to provide adequate time for any organization or agency committed to ending homelessness in Johnson County, KS to learn about and apply for CoC funding. RSVP for the training by contacting ritac@ucsjoco.org. Interested applicants must submit a Letter of Intent by 7/21/23 @ 4pm. A competition description and timeline for the FY2023 KS-505 CoC process can be found at HUD Continuum of Care Grant - UCS JoCo. Each year, the CoC accepts proposals from organizations whether they have previously received funding or not. To join the CoC email list and receive updates on this funding cycle, contact ritac@ucsjoco.org.
---
2023 Johnson County Community Health Assessment Survey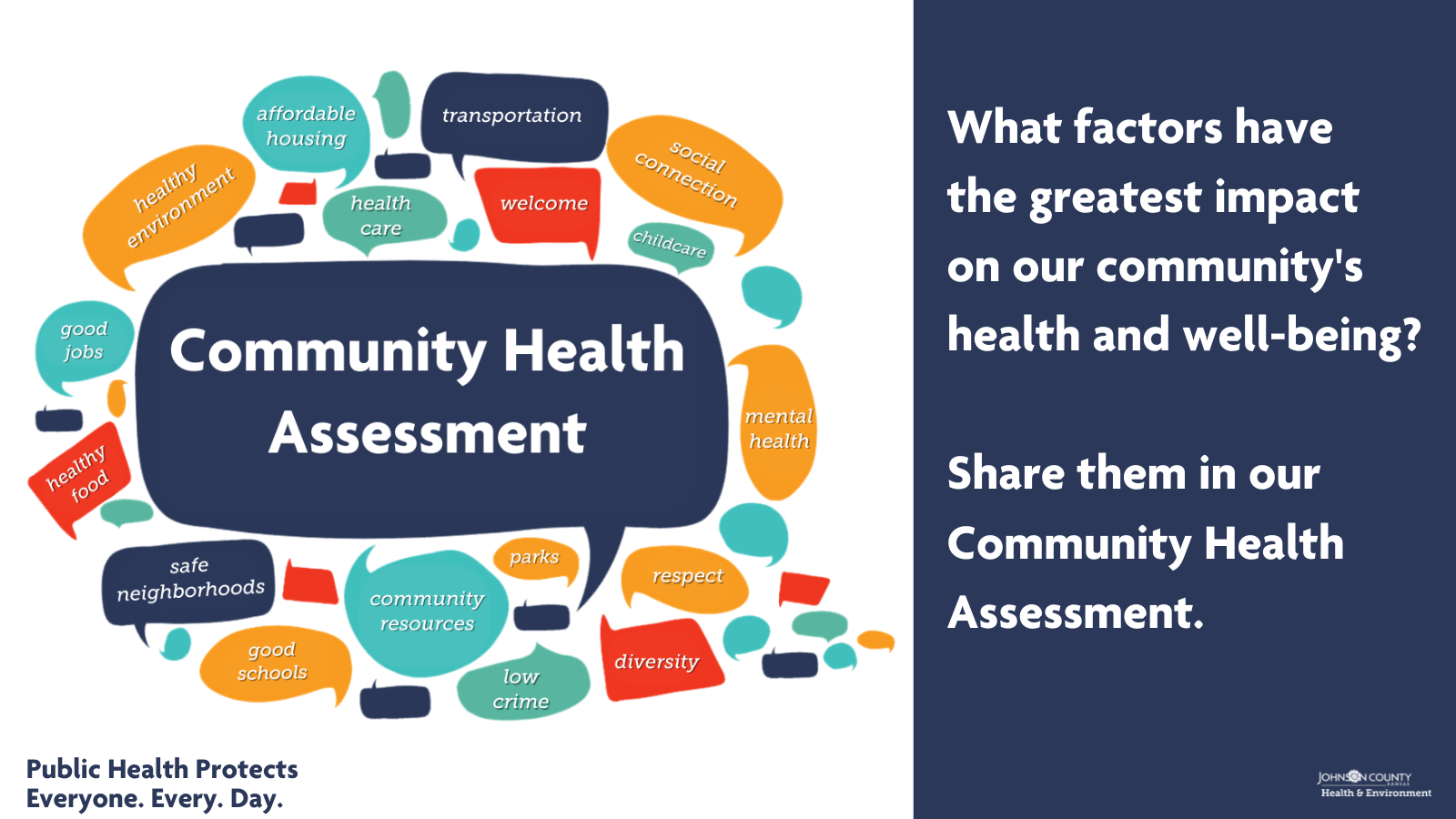 In partnership with Johnson County Department of Health and Environment (DHE), UCS encourages you to participate in this year's community health assessment by clicking on https://tinyurl.com/JoCoCHA23.
Johnson County depends on community responses to assure that its health improvement planning process is grounded in local priorities and informed by local assets and barriers to health and well-being. DHE conducts a survey every 3-5 years as part of its commitment to assessing and monitoring the population's health.
Your participation assures that future planning reflects the Johnson County community's perspective, and survey responses combined with other data will act as the foundation for the upcoming health improvement plan. Please take 15-20 minutes to share your insights and play a part in Johnson County's future.
For additional questions about the survey and how data will be used, please contact Valorie Carson at valorie.carson@jocogov.org.