Remembering Congressman John Lewis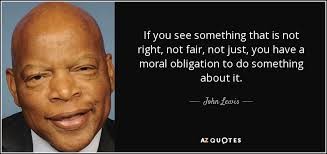 This past week we lost an American Hero who devoted his life to reminding us through his words and actions of our moral obligation to be active participants in our communities; sitting on the sidelines is not an option. Today, more than ever as we work to address and overcome a pandemic that has shone a light on health and economic inequalities and the vestiture of systemic racism in our country, each of us needs to endeavor to find the hero within and rise up to set straight what is not right, not fair, not just.
Over a decade ago, I had the chance to have lunch with Civil Rights Movement icon and Presidential Medal of Freedom recipient, Representative John Lewis. I asked him about the march from Selma to Montgomery he helped lead and the attack on the Edmund Pettus Bridge. As he described that day, I remember listening in awe and thinking how young he was at the time and the courage, determination, and commitment required to fight for vital changes in our country.
Congressman Lewis never lost that vision and determination necessary to achieve real and lasting change. His work and words continue to inspire me today and every day.
Julie K. Brewer
Executive Director, UCS
---
Homelessness in Johnson County
Each year, the U.S. Department of Housing and Urban Development requires that Continuums of Care on Homelessness count all homeless households within their geographic region on one night in the last ten days of January. This year, one hundred and eighty persons were identified in Johnson County's 2020 point-in-time (PIT) count of homelessness –almost the same number as 2019 (189). The median age of a person experiencing homelessness in Johnson County's 2020 count was 27 years. Sixty-one percent or three in five persons identified as homeless in the 2020 point-in-time count were in households with children under 18 years of age. To learn more about people experiencing homelessness in Johnson County, check out our latest fact sheet.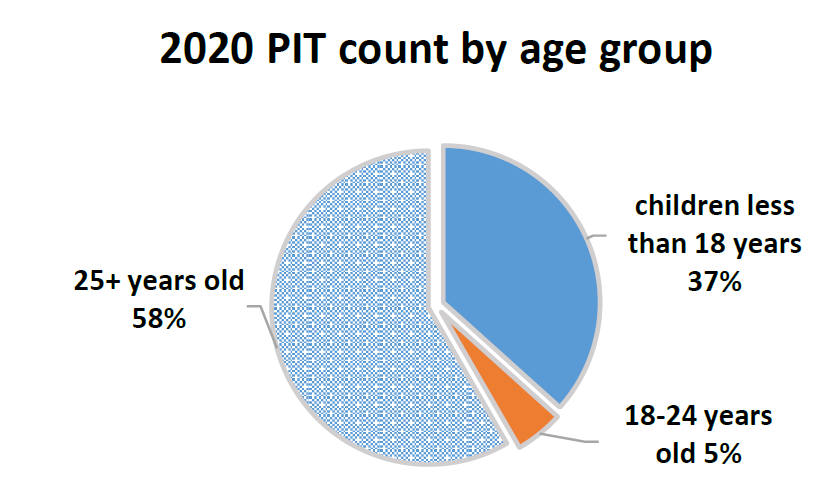 ---
Complete Your Johnson County Housing Survey Today!
We want to hear your voice as we plan for the future! The cities, county, and United Community Services of Johnson County (UCS) are seeking community input on the County's housing market in a housing survey. The survey is part of a county wide housing study currently underway and provides an opportunity for people who know the communities in Johnson County best to share their insights.
Approximately 2800 surveys have been completed to-date. Early data shows we need to hear from more of our area renters, communities of color, and our young adults just coming into the housing market. Your voice is vital, please complete the survey today and share the link on your social media platforms.
Please take a 15-minute survey to help us understand the housing needs in our community. Responses will be collected through the end of July 2020. Click on one of the links to take the survey online (Survey is available in English and Spanish):
https://www.surveymonkey.com/r/JoCoHousing
https://www.surveymonkey.com/r/JoCoHousingSpanish
---
UCS Human Service Summit is going Virtual– Register Today!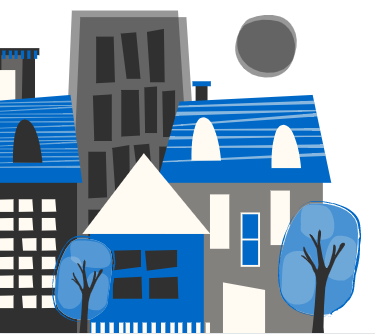 Join UCS for the 2020 Human Service Summit – Build Our Housing Future. Be a part of the community conversation on housing, get an early look at housing data and survey insights from the Housing Study, and learn how you can participate in the Housing Task Force. This year, UCS is offering a special rate for residents not affiliated with an organization to participate. Agencies who would like to encourage clients to participate, contact UCS regarding participation scholarships.
When
8:30 a.m. - 12:30 p.m.
Wednesday, August 26, 2020
Due to COVID-19 safety measures, this year's Summit will be held virtually via Zoom for all attendees. (Note: If you have already registered for the in-person option, your registration has been moved to the virtual option. No other action is needed).
This year's Summit will focus on the 2020 Johnson County Municipalities Community Housing Study/Task Force that is currently underway. The cities, county and UCS recently launched a community wide housing market and needs assessment, the findings of which will be used for a 10-year outlook on housing that local officials can use to make policy decisions in the future.
The Summit includes a multi-sector panel moderated by Steve Kraske of KCUR. To-date panelists include:
Mayor Eric Mikkelson, City of Prairie Village
Qiana Thomason, President/CEO, Health Forward Foundation
Dennis Strait, AIA, ASLA, NCARB, LEED AP - Principal at Gould Evans
Maria Zuluaga, The Zuluaga Real Estate Group
This is a unique opportunity to come together with representatives from various community sectors who care deeply about Johnson County and take part in a Housing Study listening session. Our community's economic vitality and sustainability is only as healthy as those who live and work here.
Click here to sign up for virtual attendance.
This event is made possible with support from United Way of Greater Kansas City, Johnson County Community College Foundation, and Mid-America Regional Council.