Fact Sheet: A Case for Raising the Minimum Wage
The national minimum wage was created by Congress under the Fair Labor Standards Act (FLSA) in 1938 to:
Stabilize the post-depression economy,
Protect the workers in the labor force and
Create a minimum standard of living to protect the health and well-being of employees.
UCS is committed to advancing policies that increase the financial stability of Johnson County households. Because of this, we track nationwide trends in minimum wage policy to inform how Kansas policy decisions impact Johnson County residents. Since the start of 2022, 24 states have raised the minimum wage. Kansas, along with 19 other states, maintains a minimum wage that reflects the federal minimum wage which has been $7.25/hour since 2009. Since 2009, more than half of U.S. states have seen the minimum wage increase from the federal standard, usually through targeted incremental increases. Minimum wage policy is an economic indicator and should be trending upward as inflation and the cost of living continue to rise.
Minimum wage earnings for full time work totals $1,257 per month which does not support a financially stable household, regardless of their size; even double the minimum wage, or $2,513 per month falls short of covering basic expenses in Johnson County. More than 78,000 Johnson County residents earn $1,250 or less per month. A minimum wage worker in a household with 1 adult and 2 children working full-time, year-round still earns less than the U.S. federal poverty level threshold ($23,030 for a household of three).
To learn more, check out our latest fact sheet.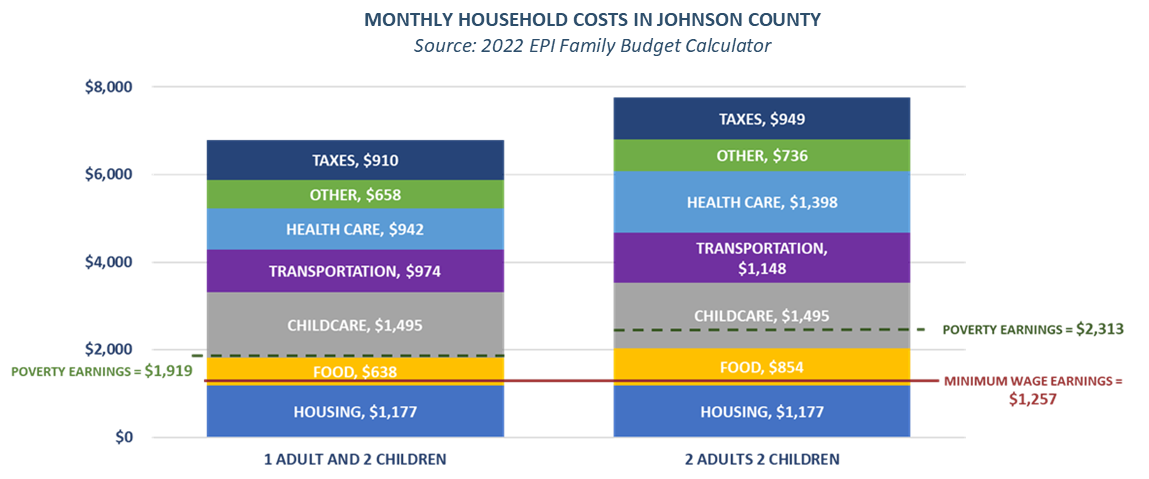 ---
HUD Released 2022 CoC Notice of Funding Opportunity (NOFO) on 8/1/22; KS-505 Will Publish Updated Competition Timeline by 8/5/22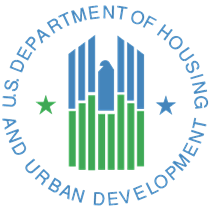 The U.S. Department of Housing and Urban Development (HUD) has released its FY2022 CoC NOFO – a national competitive funding process opportunity for Continuums of Care (CoC) working to end homelessness. To view the FY2022 NOFO, see View Opportunity | GRANTS.GOV. UCS acts as Johnson County's CoC lead agency (KS-505) and submits the application annually on behalf of local members to qualify for grant awards funding permanent supportive housing, rapid re-housing, homeless data management services and CoC planning. In July, KS-505 opened the application process locally prior to HUD's official release of the NOFO to provide adequate time for any organization or agency committed to ending homelessness in Johnson County, KS to learn about and provide a letter of intent indicating they will be applying for CoC funding. Each year the CoC accepts and considers proposals from organizations whether they have previously received funding or not, and regardless of whether the CoC is applying for new funding.
To view a brief synopsis of the CoC program, CoC program components eligible for funding, and HUD's policy priorities, please visit https://ucsjoco.org/homelessness/. An updated timeline for the FY2022 KS-505 CoC process will be posted UCS' website after CoC Board approval by 8/5/22.
For more information, please contact Rita Carr at ritac@ucsjoco.org.
---
Registration open for first Annual Health Summit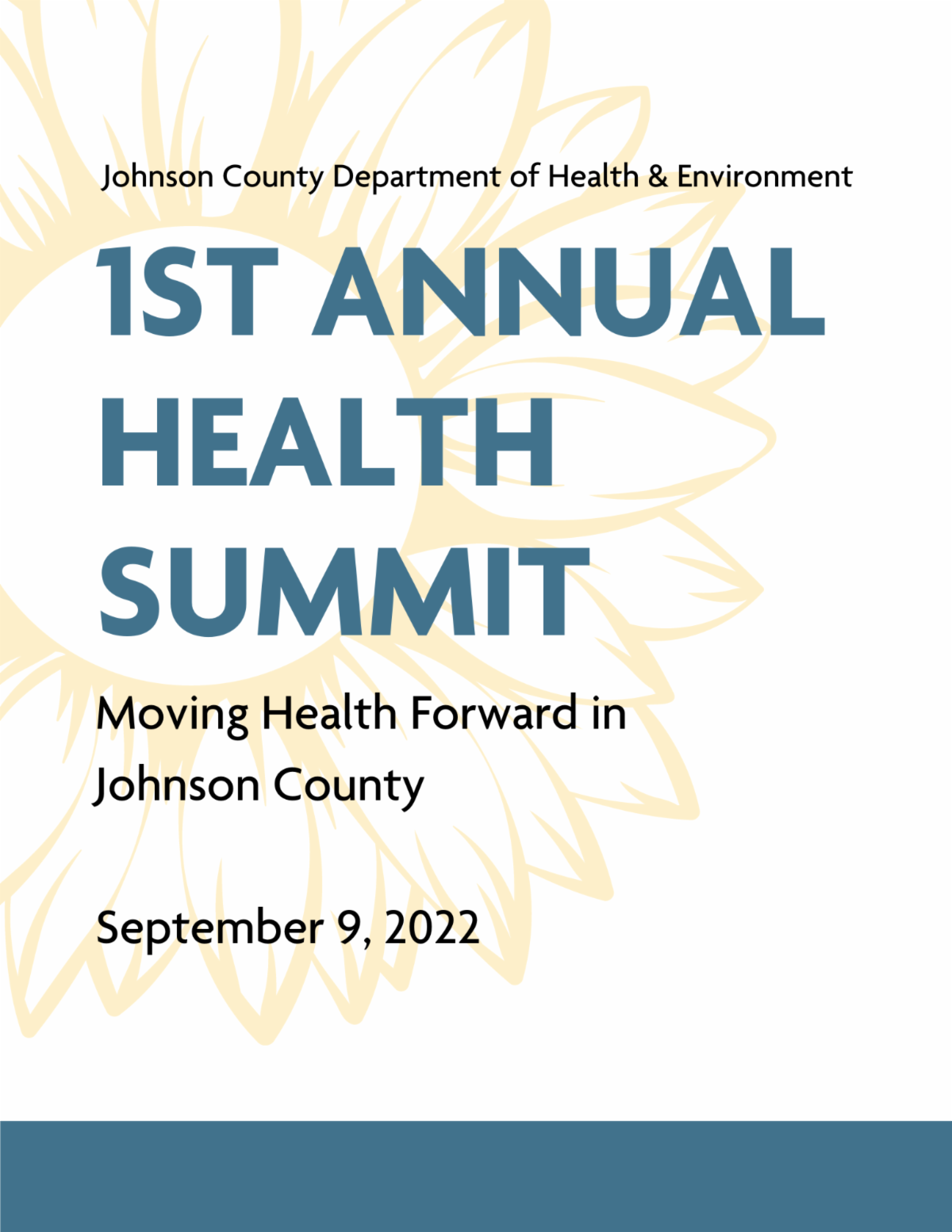 Johnson County Department of Health and Environment will host an exciting day of learning about Moving Health Forward in Johnson County. This summit is a first step towards building bridges with all parts of our community. Learn more and register here by August 29.
---
The Kansas Homeowner Assistance Fund (KHAF) program is open for applications!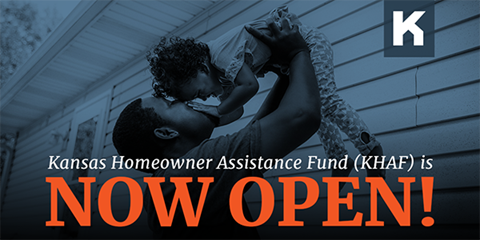 Don't wait, apply today! Funds are limited.
The Kansas Homeowner's Assistance Fund (KHAF) program's goal is to aid homeowners in avoiding foreclosure by assisting with homeownership related expenses.
Applicants must be at least 30 days past due on their mortgage or property taxes/charges to qualify for assistance types.
Habitat for Humanity is offering application assistance for residents. Contact:
Kylie Navarro, knavarro@habitatkc.org, (816) 924-1096 X 1040 OR
Shawn Brantley, sbrantley@habitatkc.org, (816) 924-1096 X 1041
For other questions or to apply on your own, reach out to:
KHAF Call Center at 855-307-KHAF (5423) or complete the KHAF Contact Us Form.
Qualifications
The household gross income must not be more than 150 percent (150%) of the area median income (AMI) for the County in which the property is located or 100% US Median Income. See KHAF Income Chart.
The property must be located within the state of Kansas.
The property must be the applicant's primary residence.
The applicant must be the owner of the property.
Applicants must be at least 30 days past due on their mortgage or property taxes/charges to qualify for assistance types.
There must be a pandemic-related financial hardship after January 21, 2021 (loss of income or increase in expenses).
Original mortgage amount must be within conforming loan limits.
 Eligible Properties
Owner Occupied, Primary Residences (second homes and investment properties are not eligible for assistance).
Single Family Residences, One to Four Unit Dwellings, Condos, Manufactured Homes (affixed and unaffixed) and Townhomes.
 Assistance Terms
$60,000 Max Assistance Amount (this is a combination of up to $50,000 in mortgage reinstatement and payment assistance plus up to $10,000 in property charges and utility/internet/broadband assistance) provided as a grant up to $25,000 and a two-year forgivable, no-interest loan for mortgage related assistance more than $25,000.
Assistance Types 
 Mortgage Reinstatement Assistance
Mortgage must be past due by at least 30 days.
Assistance up to $50,000.
Reinstatement assistance must bring the mortgage current by curing all past-due amounts.
This assistance covers past due primary mortgage, second mortgages, reverse mortgages, and even non-traditional loans such as land contracts (contract for deed) or manufactured homes.
 Mortgage Payment Assistance
Must have current mortgage delinquency.
Combined assistance (including reinstatement) up to $50,000.
Up to six (6) months of forward payment assistance paid directly to mortgage servicer.
 Property Charges Assistance
Property charges and/or taxes must be past due by at least 30 days.
Assistance up to $10,000 maximum (inclusive of utility/internet/broadband assistance when applicable).
This assistance covers past due property charges including property taxes, insurance premiums (including homeowner's insurance and flood insurance), homeowner association fees, condominium association fees, cooperative maintenance, and common charges.
 Utility/Internet/Broadband Assistance
Must have mortgage or property tax/charge delinquency to qualify.
Assistance up to $10,000 maximum (inclusive of property charges assistance when applicable).
This assistance covers past due electricity, water, wastewater, gas, home energy, internet, and broadband.
How do I Start?