UCS Posts FY2018 Application for HUD CoC Funding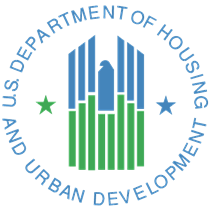 UCS acts as the lead agency for Johnson County's Continuum of Care on Homelessness (CoC) and completes the annual collaborative application to the US Department of Housing and Urban Development (HUD) with assistance from local members. The CoC's annual competition is an opportunity for local providers of housing and services dedicated for those experiencing homelessness to compete for federal dollars to support programming that serves Johnson County residents.
The final draft of KS-505's FY2018 application for HUD's CoC annual competition - including both the collaborative application and the priority project listings - has been posted to UCS' website. In FY2018, KS-505 is applying for $787,700 to support 10 local programs plus planning support. To review the collaborative application and priority listings for FY2018, please click here.
Please direct any questions about the process and/or results to Valorie Carson, valoriec@ucsjoco.org or call 913-438-4764.
U.S. Census Bureau Releases 2017 Poverty Estimates
Poverty in Johnson County remained statistically unchanged between 2016 and 2017, according to data released yesterday by the U.S. Census Bureau.  The county's 2017 poverty rate is 5.3%, an estimated 30,830 people.  The national poverty rate declined from 14% to 13.4%.
Nearly 10,000 more Johnson Countians were uninsured in 2017 than 2016.  According to the recently released data from the U.S. Census Bureau, 6.9%, an estimated 40,500 people, had no health insurance at any time during 2017.  In 2016, the percentage was 5.4%. This upward trend since 2015 mirrors others states where Medicaid has not been expanded; Medicaid expansion states have seen no statistically significant increase in uninsured.
UCS has just begun analyzing this new data from U.S. Census Bureau's 2017 American Community Survey and Current Population Survey on population, poverty, income, and other demographic indicators.