KS-505 FY2022 CoC Collaborative Application and Priority Listing Posted September 26th, 2022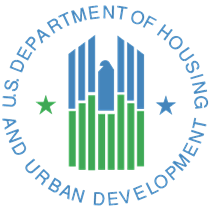 Each year, prior to submission of the annual Continuum of Care on Homelessness (CoC) Collaborative Application and Priority Project Applications, KS-505 posts the final draft of the application for funding on its website and notifies the CoC and community of its availability. In FYKS2022, KS-505 will be applying for $995,721 to support the renewal of 2 permanent supportive housing, 4 rapid rehousing, a homeless management information system, and the CoC Planning grants; the expansion of a rapid rehousing project through the CoC Bonus; and the creation of a DV bonus as allowed by HUD. UCS facilitates Johnson County's CoC and leads the annual Collaborative Application and Priority Project Applications process to HUD.
This year's application reflects the work of many individuals and organizations who actively collaborate year-round to prevent and end homelessness in Johnson County. The process and application are both an opportunity to celebrate what we've accomplished and recognizes the need to continue to collaborate to improve outcomes for clients and the system's responsiveness. To view it, click here.