HUD releases 2021 CoC Notice of Funding Opportunity (NOFO), KS-505 publishes updated competition timeline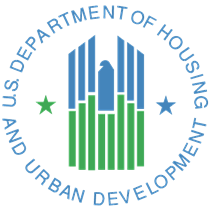 The U.S. Department of Housing and Urban Development (HUD) has released its FY2021 CoC NOFO - a national competitive funding opportunity for Continuums of Care (CoC) working to end homelessness. To view the FY2021 CoC NOFO, visit HUD's website. UCS acts as Johnson County's CoC lead agency (KS-505) and submits the application annually on behalf of local members in order to qualify for grant awards funding permanent supportive housing, rapid re-housing, homeless data management services and CoC planning.
In July, KS-505 opened the application process locally prior to HUD's official release of the RFP to provide adequate time for any organization or agency committed to ending homelessness in Johnson County, KS to learn about and apply for CoC funding. Each year the CoC accepts and considers proposals from organizations whether they have previously received funding or not and regardless of whether the CoC is applying for new funding.
An updated timeline for the FY 2021 KS-505 CoC process is listed on UCS' website along with links to HUD's website describing in greater depth its program components.
For more information, please contact Erika Garcia Reyes at erikag@ucsjoco.org.
---
Join the CoC!
The Continuum of Care (CoC) for Johnson County (KS-505), which exists to end homelessness, is inviting new members to join the CoC meetings which are held 11 times per year. To learn more about the Continuum of Care, visit UCS' website. Or, if you are interested in joining the meetings, contact Christina Ashie Guidry at christinag@ucsjoco.org.
---
Kansas Promise Scholarship available to attend KS colleges

The new Kansas Promise Scholarship can be used by qualified students to pay for tuition, books and other eligible course-related materials not covered by other scholarships or grants.
The Kansas Promise Scholarship was created during the 2021 Kansas Legislative Session to assist students attending Kansas community colleges, technical colleges, Washburn Institute of Technology and certain private postsecondary educational institutions and enrolled in specified programs of study, generally in the fields of (1) information technology and security, (2) mental and physical health care, (3) advanced manufacturing and building trades, or (4) early childhood education and development.
In exchange, students agree to live and work in Kansas for two years after completing the program of study.
To learn more, visit this website.
---
Need Child Care Assistance?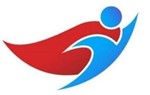 In an effort to improve access to quality, affordable childcare, more Kansas families will now have access to a new round of assistance through the Hero Relief Child Care Assistance Program. Any Kansas worker who makes 250% or less of the federal poverty level is now eligible for childcare assistance. The expansion also includes waiving the family share deduction for essential workers and reducing the deduction for all others. Families also will see an expanded eligibility period from six to 12 months.
***Those who may have applied for assistance but were denied due to income qualifications are urged to reapply due to the increase in income qualifications.
For more information and for instructions on how to apply, visit www.KSHeroRelief.com.
---
Expanded Child Tax Credit
The Internal Revenue Service has started sending letters to more than 36 million American families who, based on tax returns filed with the agency, may be eligible to receive monthly Child Tax Credit payments starting in July.
The expanded and newly-advanceable Child Tax Credit was authorized by the American Rescue Plan Act, enacted in March. The letters are going to families who may be eligible based on information they included in either their 2019 or 2020 federal income tax return or who used the Non-Filers tool on IRS.gov last year to register for an Economic Impact Payment.
Families who are eligible for advance Child Tax Credit payments will receive a second, personalized letter listing an estimate of their monthly payment, which began July 15.
Most families do not need to take any action to get their payment. To learn more, visit the IRS website.
---
Rental and Utility Assistance Available for Johnson County Residents
Kansas Emergency Rental Assistance (KERA) has over $18 million in funds for rental and utility assistance available to support Johnson County residents. Households can be eligible for up to one year of rental assistance (past due or future) and/or up to one year of late/past due utilities.
Apply online: https://kshousingcorp.org/emergency-rental-assistance/.
If you need help filling out the application, please call or email any of these agencies:
Jewish Family Services: (913) 327-8250, E-mail: info@jfskc.org
Catholic Charities - Overland Park: (913) 384-6608, 9806 W 87thSt, Overland Park KS
Catholic Charities – Olathe: (913) 782-4077, 333 E. Poplar St., Olathe KS
Salvation Army – Olathe Corp: (913) 782-3640 - ask for social services; 420 E Santa Fe, Olathe KS
El Centro: (913) 677-0100, Website: Contact Us | El Centro
To be eligible, households:
must be renting,
make less than 80% of Area Median Income (for example, $61,950/yr for a family of 3),
at least one member of the household must be experiencing a financial hardship directly or indirectly related to the COVID-19 virus (loss of employment, medical costs related to COVID, childcare costs, etc.),
at least one member of the household must have late or past due rent or utilities.
For utility assistance, households can apply directly for assistance through KERA and, if approved, utility providers will be paid directly. Utility assistance includes overdue utility charges, disconnect and reconnect fees.
For rental assistance, there are 2 parts to the application: one that the household/renter fills out and one that the landlord fills out. You can fill these out at the same time or separately. Rental assistance can be for back rent AND new rental charges. Payments are made directly to your account with your landlord.
For more information, please see this flyer.