UCS Launches New Website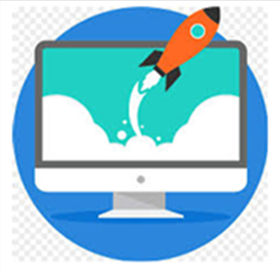 UCS has redesigned its website! Click http://ucsjoco.org/ and explore our new site. We have:
Updated the site to be mobile compliant with a fresh modern design
Added New Interactive Community Maps - learn more about the community, down to individual census tracks
Easy navigation to find data, research and information
---
REMINDER: Upcoming dates related to KS-505's FY 2018 CoC NOFA application process
The FY 2018 CoC application is due September 18, 2018 to HUD. To view the full notice and learn more about applicant eligibility and requirements, click here.
Potential applicants are asked to submit a letter of intent via email by end of day Wednesday July 11th to valoriec@ucsjoco.org and cathyg@ucsjoco.org. This includes both those who are currently grantees and are planning to renew as well as any new applicants. Please include the following information:
Name of organization
Contact person for the grant application
Type of grant for which you may/will apply (e.g. permanent supportive housing, rapid re-housing, transitional housing, etc.)
If renewing, whether your organization will be transitioning your current component to another, or taking advantage of the opportunity to consolidate grants
Approximate amount for which you will apply
This information will be used for rank and review planning processes only and can be modified later if needed.
UCS will offer an informational and training session for all interested applicants on Thursday July 19, 2018 at 2:00 pm at UCS' offices at 12351 W 96th Terrace, Suite 200, Lenexa KS 66215. For more information, please contact Valorie Carson, via phone (913-438-4764) or email valoriec@ucsjoco.org. Calls will be returned July 17, 2018.
A timeline of CoC application activities and meetings can be found on UCS' website at http://ucsjoco.org/homelessness/.
---
UCS is seeking qualified candidates for Director of Education and Planning
United Community Services has an opening for Director of Education and Planning. Applications are being accepted through July 14, 2018. The Director of Education and Planning serves as a member of the UCS team with the primary responsibility to manage and facilitate community planning efforts focused on addressing health and human service needs, reducing poverty, and creating opportunity in Johnson County; and advance UCS' core work of education and advocacy through data analysis, research, and writing about population trends and human service needs.