Mom takes care of everyone. But who takes care of Mom?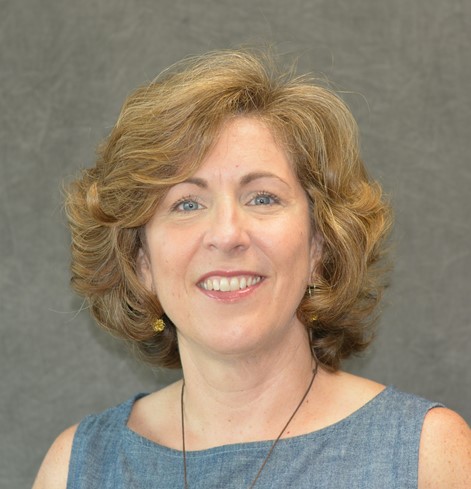 Julie Brewer
Executive Director
UCS
Today, UCS is launching a five-part series on issues impacting women and their families. If we want "family first" policies – it starts with centering on women's health and wellbeing. Women's health is integral to healthy families. However, daily we see policies that do not address this interrelationship. The adage that mom takes care of everyone else before herself is not healthy for mom, her family, or her community.
This year, women's health and health autonomy has taken center stage in a divisive political landscape, but the conversation has often been more focused on talking about women rather than with women. When trying to address big challenges we seem to forget the obvious: asking people impacted by an issue what interventions would be most helpful for them. What are we doing to create opportunities to learn from women and their service providers about their priority health needs? During the next few months, UCS will focus on sharing data, learning from local experts, and spotlighting personal stories about maternal health, mental health, domestic violence, childcare and financial stability. To see measurable change and achieve family first policies requires having a clear picture of the current state of women's health. This leads to a greater understanding of the difference between policies that create barriers versus bridges to healthy outcomes.
Through this series, I invite you to join us for a thoughtful and productive conversation on what implementing "family first" policies really mean. In addition to exploring key issues that impact healthy women and families and hearing from residents, you can participate in our December 14th public policy forum (registration will open soon). This year's forum features Brenda Sharpe, President and CEO of REACH Healthcare Foundation, and Wendy Doyle, President and CEO of United WE. REACH works to advance health equity through coverage and care for underserved people in our region, and United WE tackles barriers to women's economic growth and unlocks women's economic potential through research, policy solutions and civic engagement.
Johnson County is home to more than 304,000 girls and women of all ages who play a vital role in our society, culture, and local economy. Investing in solutions that support healthy and equitable outcomes for all women is critical to having healthy families, a sustainable workforce, and a vibrant economy. This series is supported by a grant through the REACH Healthcare Foundation and will challenge us to think what role we can each have in creating a plan of action.
---
Making Maternal Health A Priority Throughout Kansas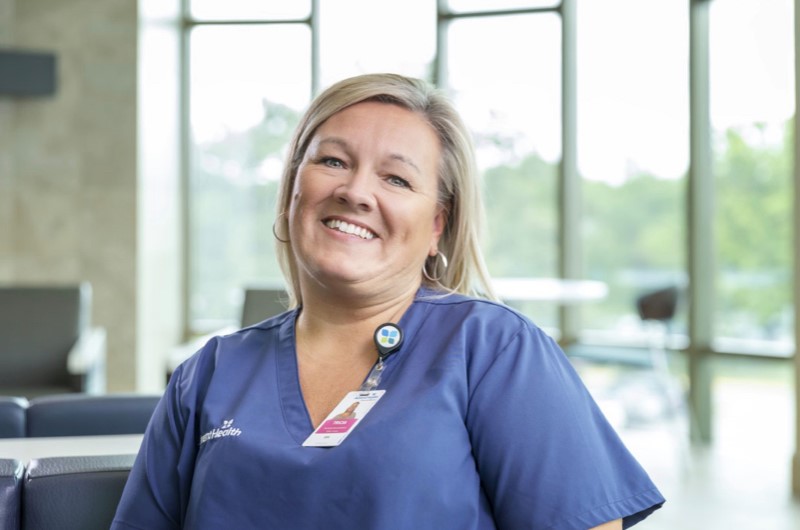 Tricia Rausch, RN
Perinatal Bereavement & Postpartum Emotional Support Program Coordinator
AdventHealth Shawnee Mission
As a Program Coordinator for AdventHealth Shawnee Mission, I have the opportunity to be involved in the care of hundreds of mothers and infants each year. I witness the joy women feel during pregnancy, but sometimes this happiness turns to despair due to health complications.
Lately, you may have noticed more attention in the news regarding maternal morbidity and mortality. In September, the CDC released data that 80% of pregnancy-related deaths in the United States are preventable. Women in the United States are more likely to die from childbirth than women living in other developed countries. Locally in Wyandotte County, only 70.1% of mothers who give birth receive prenatal care in the first trimester and premature birth rates in our area are higher than the rest of the country: Johnson County (9.6%), Leavenworth County (10.2%) and Wyandotte County (12.9%). I challenge our community to work together to make a change.
To solve maternal health inequities, we must work together on a number of strategies. Through our partnerships and AdventHealth's 2022 Community Health Needs Assessment, we know that pregnancy and maternal health is a substantial need and priority at area hospitals, local governments and non-profit organizations. We can make changes locally, and work has indeed begun.
Focus on Prevention Efforts 
Preventative care should be our focus to improve maternal health outcomes.
A good place to start is to increase the number of low-income and minority parents receiving prenatal care, social support and education. The AdventHealth Foundation is working to achieve that goal with our CUFF program to provide blood pressure monitoring cuffs to at-risk patients to prevent complications related to pre-eclampsia, gestational hypertension and other factors that put mothers at risk.
Additionally, we need to fund navigator programs that connect expecting and new mothers with resources for childbirth education, breastfeeding and infant care.
Another important component to prevention is access to health insurance. Individuals with health insurance have a greater opportunity to be healthier than individuals who are uninsured. Kansas recently expanded postpartum Medicaid coverage from 60 days to a full year for five years, but fully expanding Medicaid in Kansas would help keep women healthier before and after pregnancy.
The Need for Postpartum and Emotional Support 
Perinatal mood disorders are on the rise and parents in crisis reach out to us regularly. Parents with a history of depression, anxiety, OCD, PTSD as well as lifestyle factors such as lack of support, life stressors and social determinants of health are at greater risk. AdventHealth is working to provide support in this area with the only hospital-based postpartum emotional support group in Kansas City, a designated line parents can call to be connected to resources as well as ParentCare, which offers parenting resources and free classes.
The Importance of Data 
To make improvements in maternal health, we must continue to capture data to identify and meet needs.
Kansas launched the Fourth Trimester Initiative with a vision "to make Kansas the best place to be born, and to be a mother." Data from the initiative shows the importance of focusing on postpartum period to improve maternal health outcomes. As part of our involvement in the initiative, AdventHealth determined there's a lack of therapists who take private insurance or Medicaid in Johnson County. We worked together to find several therapists who would take our referrals and schedule patients quickly.
Nationally, 200 hospitals, including AdventHealth Shawnee Mission, are participating in the Department of Health and Human Services' Maternal and Infant Care Collaborative. Each hospital in the collaborative will capture more than 150 measures to understand factors that impact maternal and infant health outcomes with a focus on health disparities to advance health equity.
A Look to the Future 
Solving maternal health disparities will take our whole community and caregivers at all different levels to step up with innovative ideas. At AdventHealth, we aim to "never discharge a patient", which requires the constant creation of new opportunities to enhance wellness. In recent years, I've seen more health care professionals adopting this mentality, which is a critical component for prompting change.
---
Urgent Care Scenario for Preemie Underscores Maternal Health Challenges for Low-Income Johnson County Women
By Mike Sherry
OnPoint Communications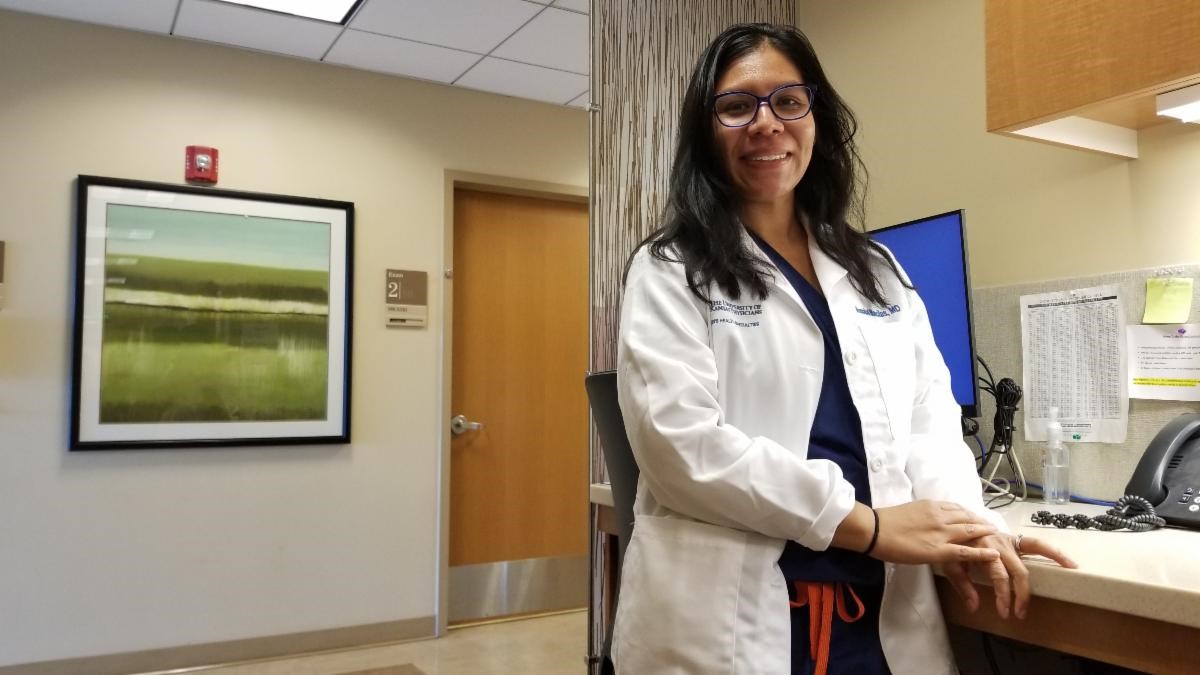 Dr. Annabel Mancillas is an OB-GYN at the University of Kansas Health System.
She sees clients served by the safety-net as part of her faculty appointment at KU Medical Center.
It wasn't the optimal solution, but Uber represented the best fallback option for Johnson County community health workers who were recently helping a Hispanic mom get one of her preemie twins to urgent care.
The staffers at the Johnson County Department of Health and Environment (JCDHE) worried that the woman — who is also the daycare provider for a toddler in the household — would not make it out the door by the time the impatient driver left. The next question was how the woman would get home from the clinic.
The fact that the client did not speak English compounded the difficulties.
Front-line JCDHE personnel presented that example as part of a maternal health roundtable discussion convened by the department.
Specific details of the case have been limited to protect the family's privacy. But the transportation dilemma and other needs of this one family highlighted many of the barriers uninsured and underinsured mothers face in obtaining pre- and post-natal care in Johnson County.
Services the department provided to this young family also included securing a car seat and a pack 'n' play, ensuring access to special formula for premature babies, and checking into Medicaid coverage.
On the whole, Johnson County women have healthier pregnancies than statewide averages, according to JCDHE's current community health assessment.
Yet there are racial disparities. For instance, Black and Hispanic women in Johnson County are less likely than white women to begin prenatal care in the first trimester, and those women of color are more likely than white mothers to deliver low-birth-weight babies.
Dr. Annabel Mancillas is one area physician who is attuned to the struggles that low-income women, and their families, have in maintaining healthy pregnancies.
A first-generation Mexican-American, born in Hutchinson, Kansas, Dr. Mancillas is an OB-GYN at the University of Kansas Health System. Part of her work involves treating women, many of whom are immigrants, through JCDHE and safety-net clinics in Wyandotte County.
She knows the broader benefits of a healthy mother.
"When our moms thrive, their children thrive, and our communities thrive," Dr. Mancillas said. In particular, she noted, that means the benefits of postpartum care are not limited to the mom. "It really affects the whole community — it affects their children when they go to school, it affects their peers at school, how they interact with others, their ability to learn …"
Participants in the JCDHE roundtable said solidifying funding for community health workers, through Medicaid or private insurance, is one way policymakers could help serve low-income moms in Johnson County and around the state. They said local governments typically fund these positions through grants.
The JCDHE staffers also said the Fourth Trimester Initiative, a statewide collaborative launched in July 2020, holds promise in decreasing maternal maternity and morbidity.
But the toughest nut to crack, as health officials and patients know all too well, is simplifying our fractured and complex health system.
That is especially true for non-English speakers, who have an even tougher time understanding billing jargon, drug prescriptions, and specialist referrals. Sometimes interpreters might, for instance, speak basic Spanish but not a particular indigenous dialect.
And as the Uber scenario with the Hispanic mom indicates, even basic transportation is difficult for families living on the edge. Dr. Mancillas sees that with her safety-net patients.
Pregnancy is often cause for celebration, "but when we are thinking about patients that have limited, or no, access to insurance, it is also a very stressful time," she said, "not knowing if you can make it to the hospital, or what is going to happen if I go into labor when my partner is at work with our only vehicle."
She hears that a lot.
The families "still want to do everything for their baby to be healthy, but they are physically unable to get there or navigate the system."
---
View PDF of Fact Sheet: Maternal Health Outcomes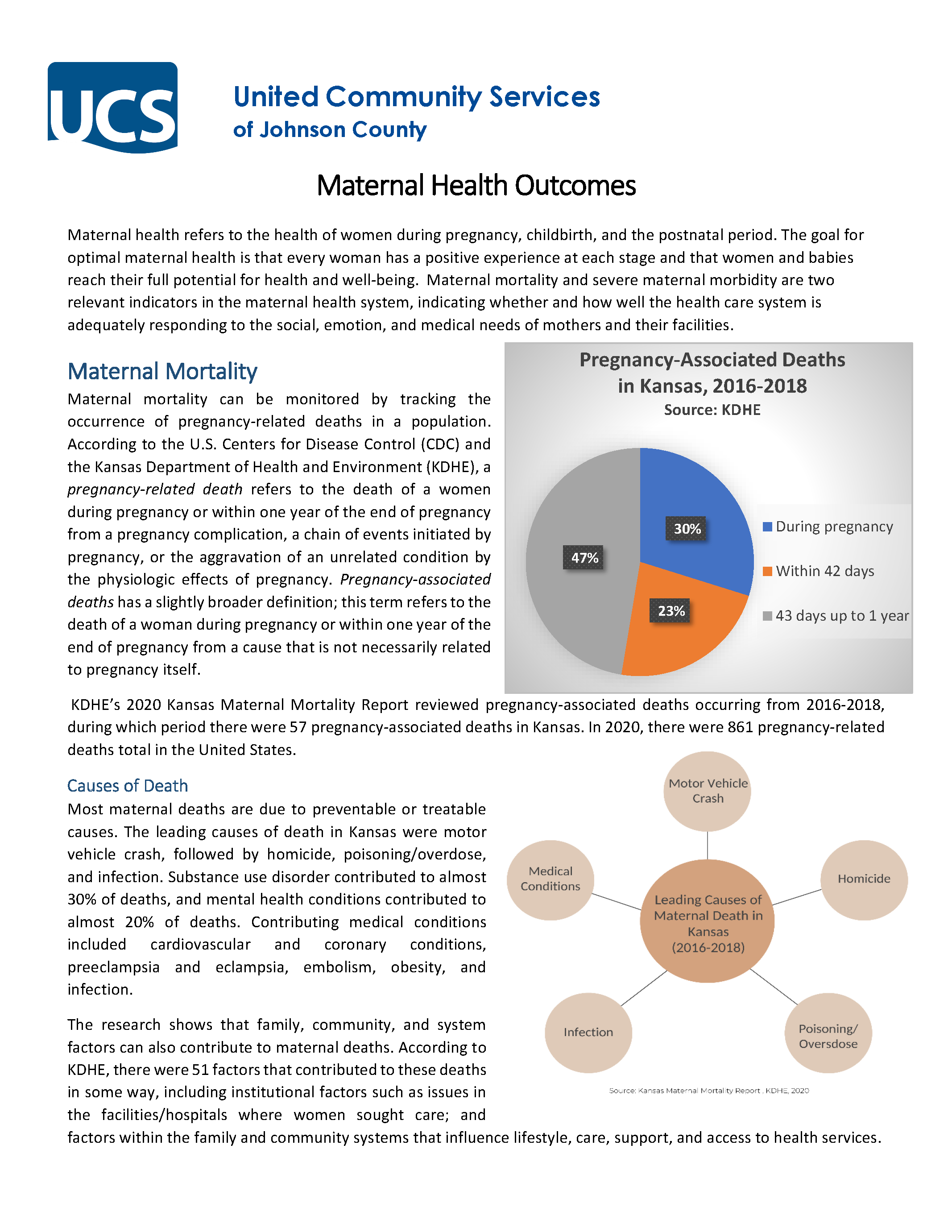 ---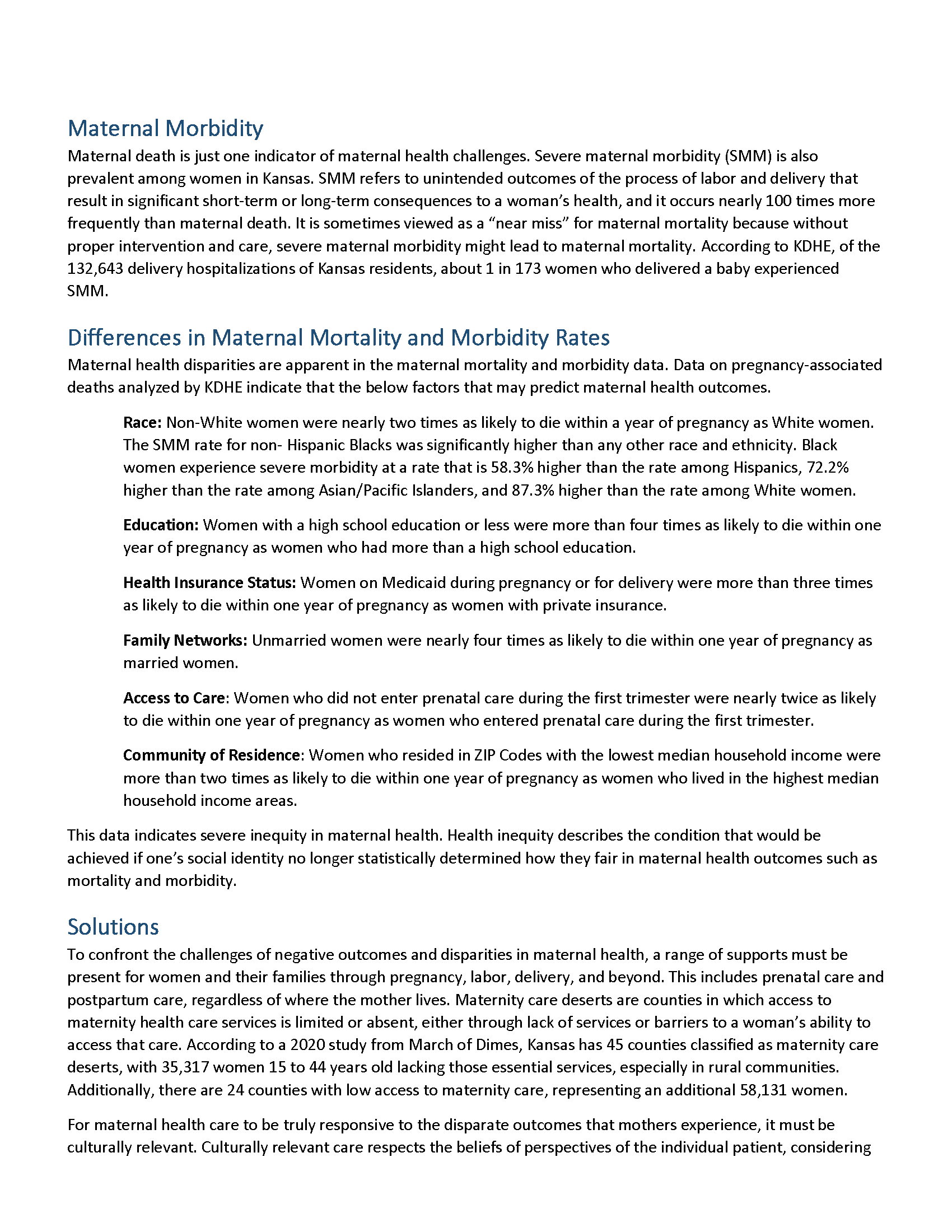 ---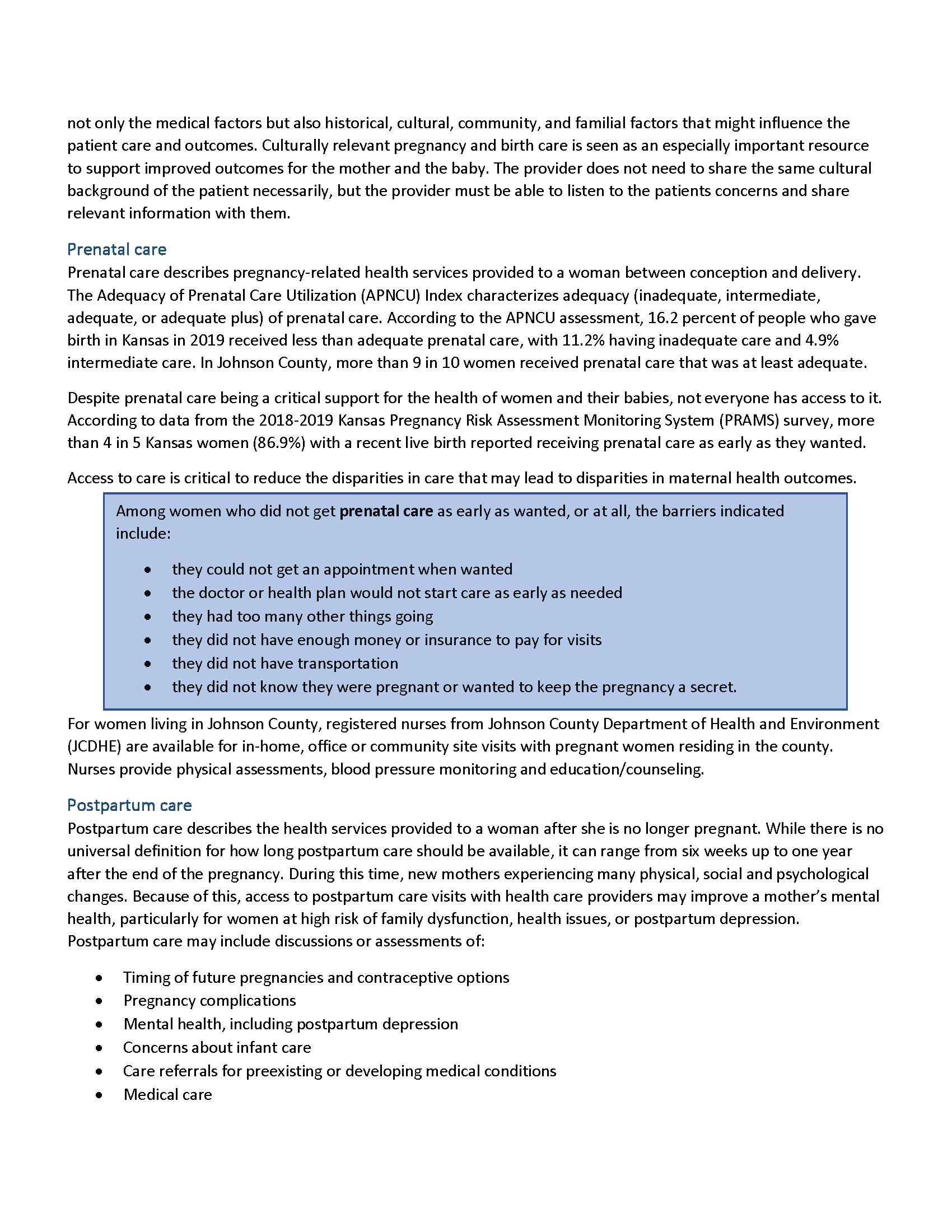 ---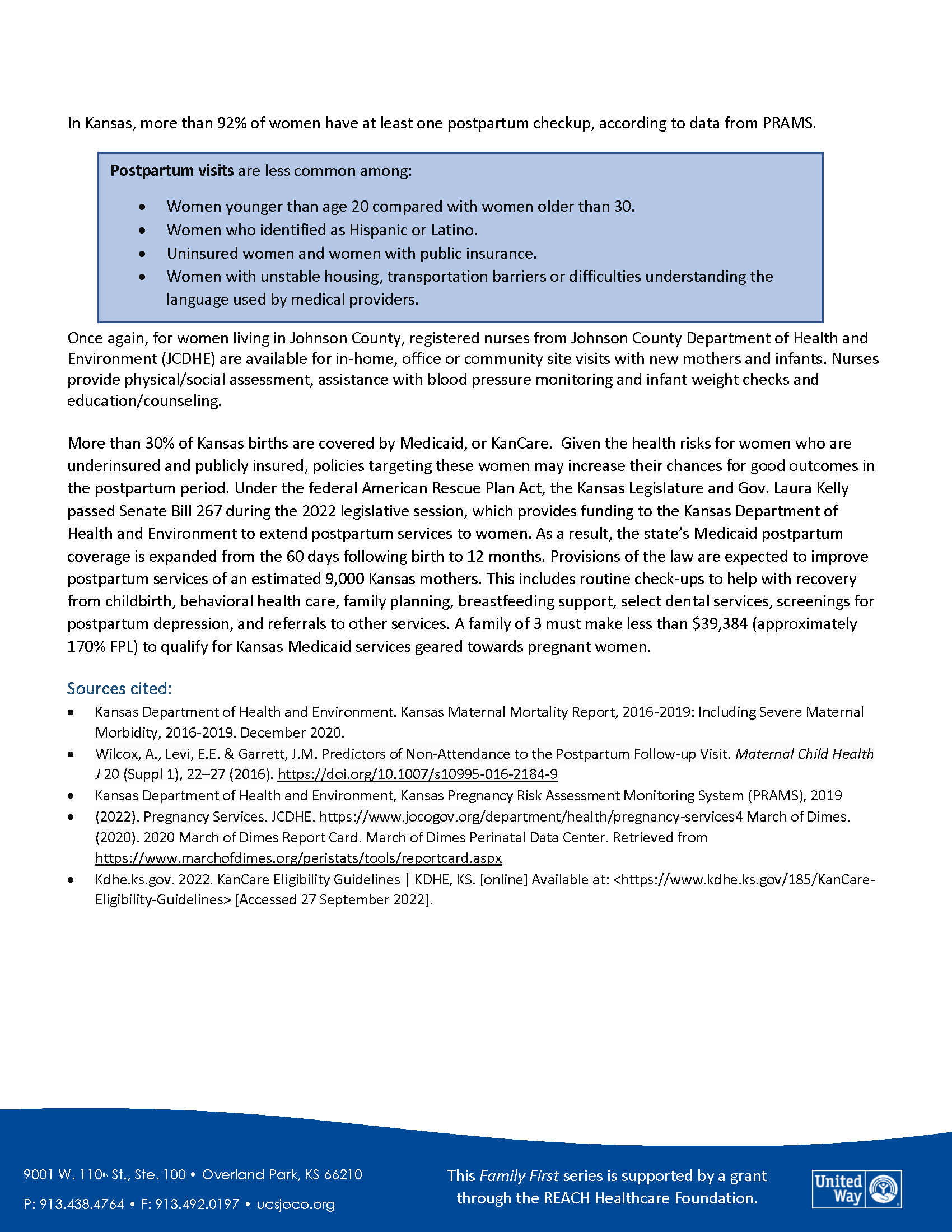 ---
This Family First series is supported by a grant through the REACH Healthcare Foundation.