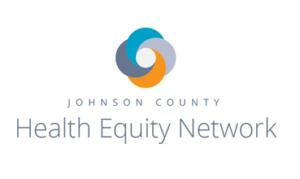 Take survey here:
Johnson County Municipalities Community Housing Study
Tomar encuesta aquí:
Johnson County Municipalities Community Housing Study (español)
Housing & Healthy Communities' Next Step – Launch of the Johnson County Municipalities Community Housing Study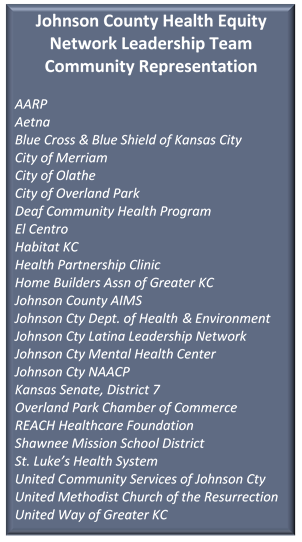 Background:
In July of 2017, UCS received a three and a half year Healthy Communities Initiative Grant from the Kansas Health Foundation. The goal of the grant was to bring together sectors of our community to do identify and implement action around a priority health issue.  Through this initiative the Johnson County Health Equity Network (HEN) was formed.  This is a multi-sector collaborative of community partners dedicated to ensuring that everyone has a fair and just opportunity to be as healthy as possible regardless of who you are, where you live, or what your circumstances may be. The HEN is facilitated by United Community Services of Johnson County and the Johnson County Department of Health and Environment with funding support from the Kansas Health Foundation and the REACH Healthcare Foundation. A multi-sector Leadership Team enhances the work of the HEN by conducting research and collaborative planning, engaging new partners, and implementing strategic shared goals.
Safe, stable, attainable housing across all ages and stages of life, especially for our most vulnerable populations was the priority issue identified.  The HEN has worked to raise awareness of the social determinants of health with a focus on housing as the foundation on which families build healthy and sustainable futures. Recent studies have shown that 50% of what contributes to our health outcomes can be attributed to our physical environment and our socio-economic circumstances. Where we live determines what resources and opportunities we can access, including the quality jobs that pay living wages, good schools, parks, libraries, grocery stores, and public transportation that are vital to health and well-being. Our surroundings shape the lifestyle choices that impact our long-term health.
In Johnson County in 2018, 20% of homeowners with a mortgage and 43% of renters were considered to be housing cost burdened—or paying more than 30% of their gross income on housing. When families pay increasingly larger proportions of their income on housing, they experience negative health impacts. These may include foregoing basic medical care, moving frequently or facing evictions, high stress levels that impact physical and mental health, long commute times, limited money for healthy foods, and a lack of quality social connections with family and friends.
Community Voices:
Through community listening, working with area media, and our partners across community sectors, the HEN Leadership Team worked to create awareness and understanding of the impact access to safe, stable, attainable housing has to residents wellbeing across all ages and stages of life.  Who can live and work in Johnson County shapes the vitality and sustainability of our community.  The COVID-19 pandemic has shined the light on many sectors of our workforce that have been foundational to our ability to function as a community.
Learn more about their stories here:
https://www.flatlandkc.org/news-issues/putting-a-human-face-on-the-housing-affordability-debate/
https://klcjournal.com/johnson-county-affordable-housing/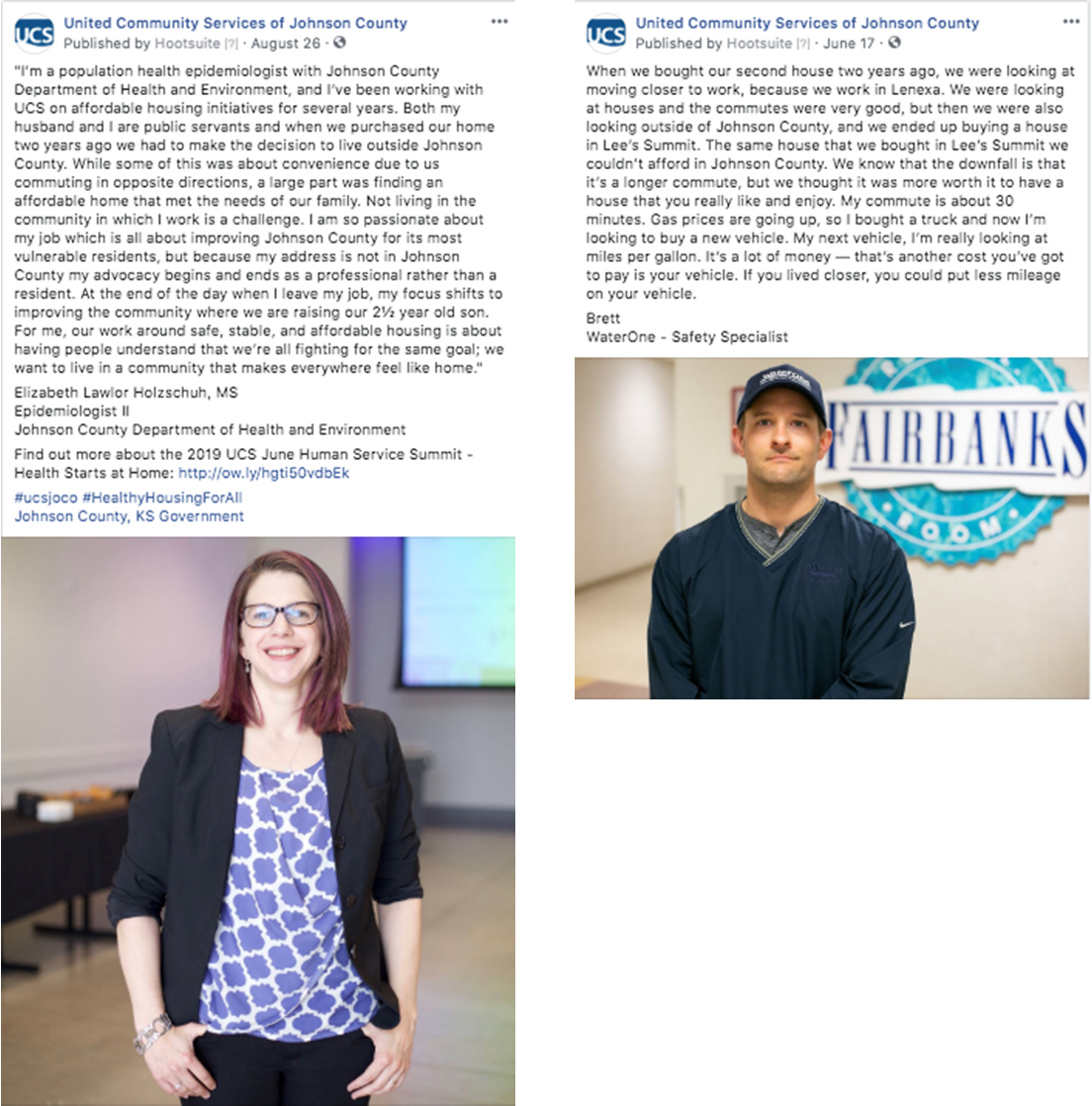 ---
---

Housing Study Launches – We Need Your Input
The cities, county, and United Community Services of Johnson County (UCS) have launched a community wide housing study and task force. Funded in partnership by Johnson County city and county governments, and grant support from Evergy, the housing study is the result of insights gathered by UCS and the HEN from community listening sessions, compelling local housing and salary data, and multi-sector champions. Operating alongside the housing study, the Multi-Sector Housing Task Force, with grant support from the Health Forward Foundation's Policy and Civic Engagement initiative, will leverage a broad range of lived experiences, perspectives, and interests to build community support for the implementation of housing strategies.
Community input on the county's housing market is being gathered through a variety of ways, including a resident survey. The survey provides an opportunity for those who live and work in Johnson County to share their thoughts.
Take survey here:
Johnson County Municipalities Community Housing Study
Tomar encuesta aquí:
Johnson County Municipalities Community Housing Study (español)
The survey will collect information about residents' experiences with housing, as well as their opinions about the status of housing in the county, and what housing options are important to residents. Findings from the survey will be released as part of the 2020 Johnson County Housing Market Study report and will be used to draft a 10-year outlook on housing that local officials can use to make policy decisions in the future.
The survey takes about 15 minutes to complete. Responses will be collected through the end of July. You can participate in the survey online or complete a paper version of the survey and return it by mail.
If you have questions or would like to learn more about how you can participate in other housing study activities, please contact Kristy Baughman, UCS, at kristyb@ucsjoco.org /913-438-4764.