UCS Shares Policy Platform at Kansas Public Policy Forum in December
On December 14, 2020 UCS released its 2021 Public Policy Platform outlining local, state and federal policy priorities for the upcoming year. UCS believes in the importance of supporting policies, programs and services that invest in the health and well-being of our community and provide people the opportunity to achieve their individual potential.
The Kansas Public Policy Forum, hosted virtually and in partnership with United Way of Greater Kansas City, began with a brief data presentation on key UCS policy priorities with a focus on health equity. UCS recognizes that everyone should have a fair and just opportunity to be as healthy as possible. This requires intentionally addressing health disparities such as poverty, discrimination, and their consequences. Health equity requires that we remove institutional obstacles to health, like disparities in access to housing, education, employment, and health services.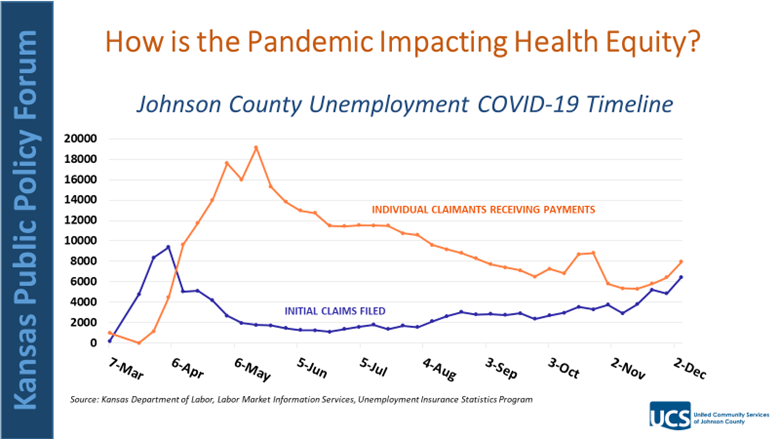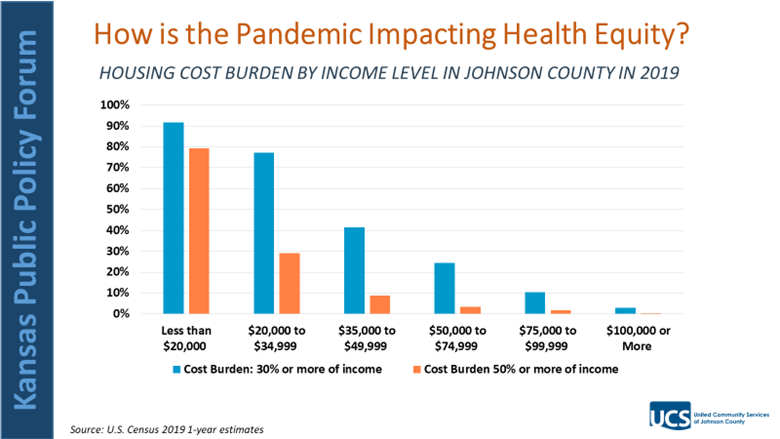 Following the presentation, Patty Markley moderated a Conversation on Civility with Senator Tom Hawk (D) of KS Senate District 22 and Representative Steven Johnson (R) of KS House District 108. The group shared successes and lessons learned from the Civil Discourse Group in the Kansas Legislature. The conversation also included goals for the 2021 legislative session.
A legislative panel moderated by Tom Robinett included Senator Cindy Holscher (D) of District 8, Representative Stephanie Clayton (D) of District 19, and Representative Brandon Woodard (D) of District 30. The panel focused on economic recovery, Medicaid Expansion, and the use of federal resources to address pandemic needs. The panel took questions from an audience of nearly 100 virtual attendees.
Closing remarks came from Todd Jordan, Chief Community Engagement Officer at United Way of Greater Kansas City. The entire event can be viewed here.