A vast and growing body of research consistently shows that racism has the potential to create negative health outcomes for people in our community. A complex and interrelated set of individual, provider, health system, economic, societal, and environmental factors contribute to racial disparities in health. When these factors are distributed in unfair and unjust ways due to structural racism, they contribute to systemic racial and ethnic disparities in health and economic opportunity.
With this in mind, the Racial Equity and Inclusion (REI) Committee launched in February 2020 to determine how UCS will engage in the work of diversity, equity, inclusion and belonging. Members of the committee were specifically recruited because of their professional expertise. Utilizing a 6-month process and a planning framework called "Moving from Purpose to Practice", the committee identified five strategic practices that will enable UCS to achieve its purpose of integrating diversity, equity, inclusion and belonging into core work of UCS. These practices are encapsulated in the UCS REI Theory of Action.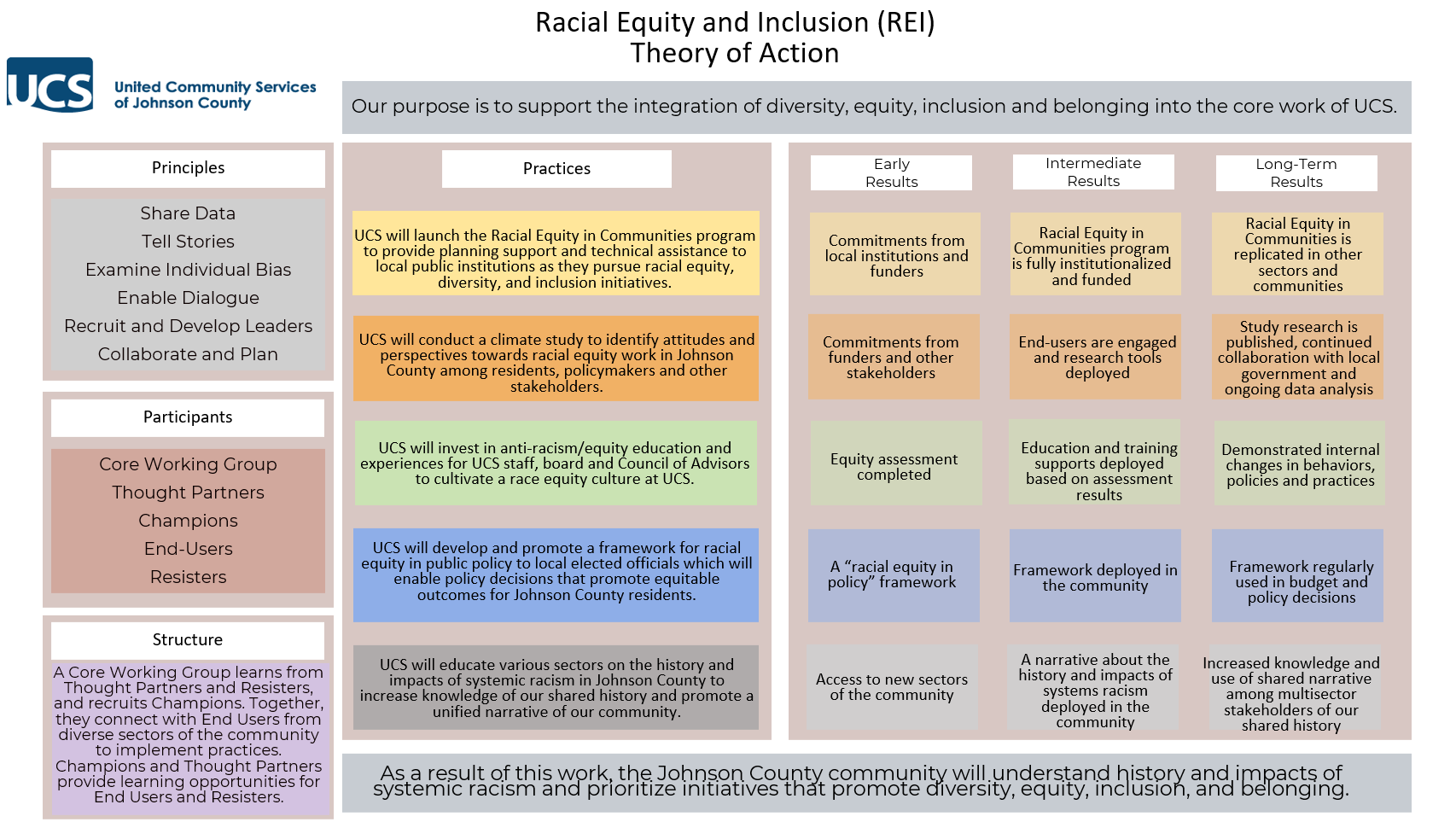 Key components of this Theory of Action include the principles and participants. By adhering to these principles and structuring participation to include as many relevant voices as possible, we hope that our work will be relevant, resilient, and enduring over time.
Racial Equity in Communities
Racial Equity in Communities (REIC) is a six to eight-month program that provides a customized series of workshops to a community of practice that includes residents, staff, and elected officials from jurisdictions in Johnson County, KS. UCS wrapped up the Racial Equity in Communities pilot in March 2022.
The goal of REIC is to support the implementation of culturally-responsive systems change in Johnson County jurisdictions that want to move beyond a symbolic awareness of racial equity towards substantive analysis, action, and accountability. REIC supports jurisdictions' capacity to (a) learn—define key REI terms and concepts, (b) respond—address residents' needs/call for action related to REI, and (c) govern—shape and adopt a policymaking framework that centers racial equity.
UCS engaged 45 residents, staff, and elected officials from five jurisdictions in the inaugural REIC community of practice. Those jurisdictions included Johnson County Government and the cities of Lenexa, Mission, Prairie Village and Roeland Park.
An overview of the REIC pilot can be found in the executive summary.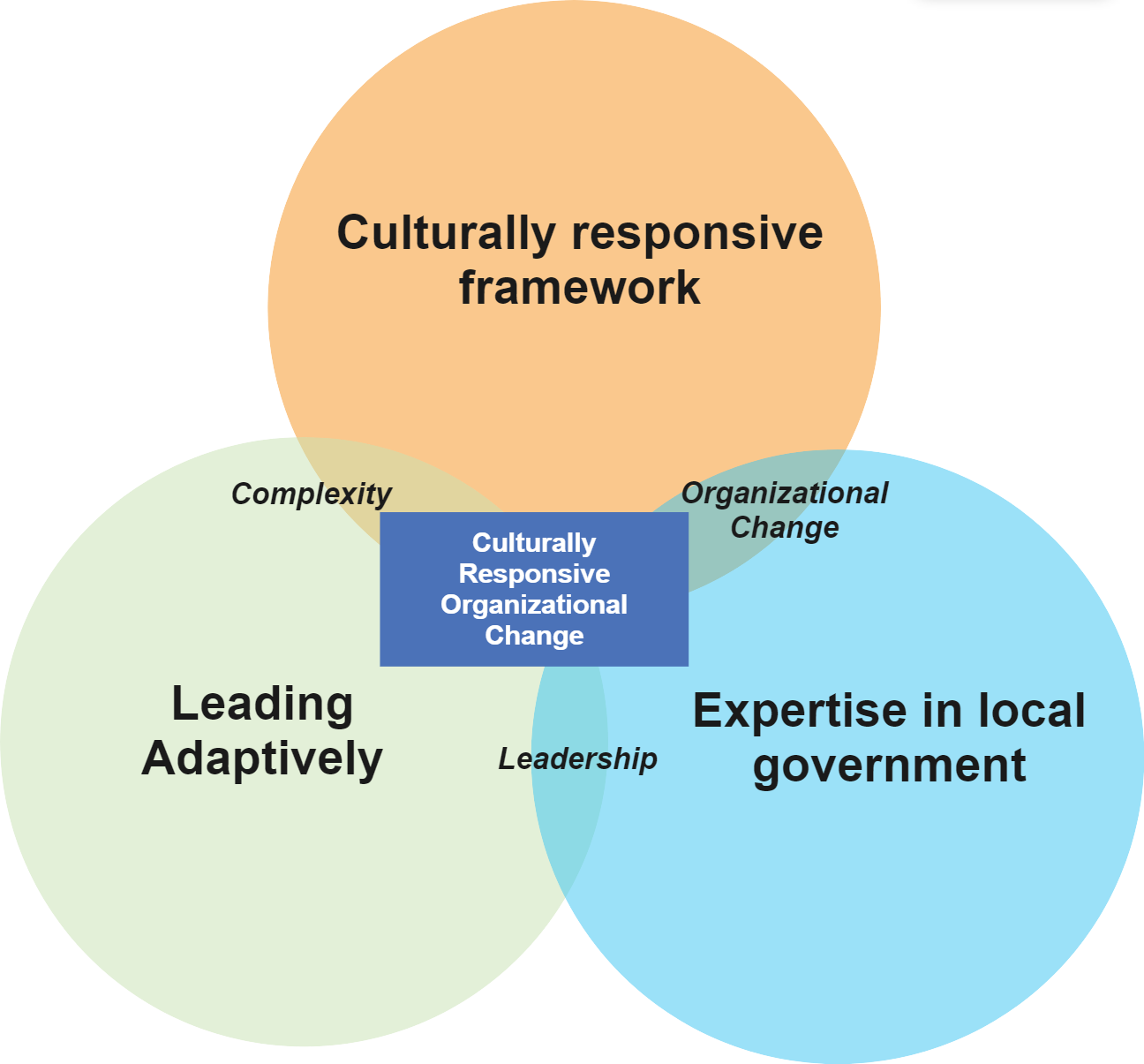 UCS hosted two Ripple Effects Mapping (REM) gatherings in November 2022, eight months after the REIC pilot workshops concluded. REM is a participatory evaluation process that engages program participants and other community stakeholders to reflect upon and visually map intended and unintended changes. We chose this approach of evaluation so that REIC participants and their stakeholders could make sense of the impacts they see "rippling" through their systems. REM participants observed the impacts of REIC within their jurisdictions and identified "community capitals" that need to be further developed to achieve racial equity systems change. More information can be found in the REIC Impact Report.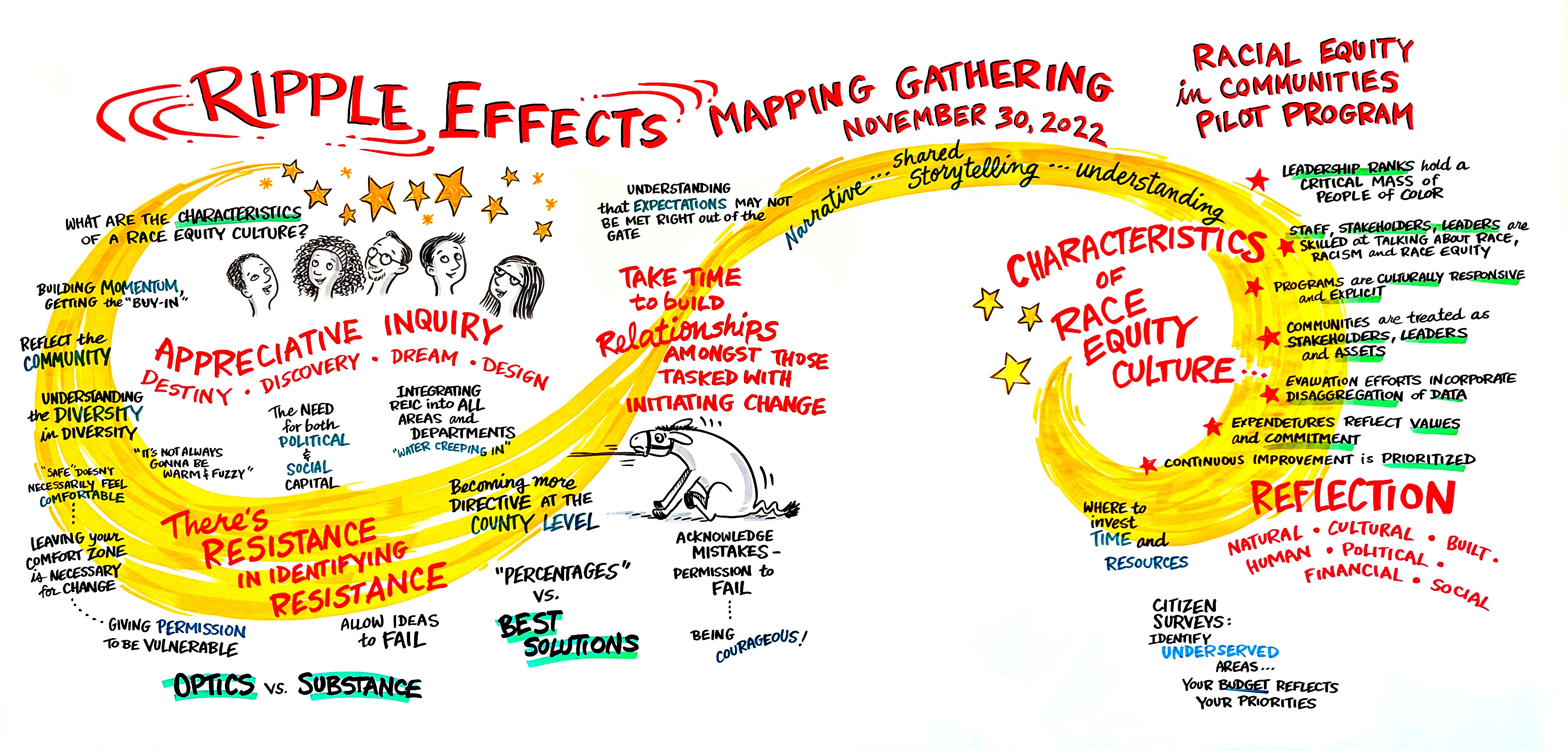 To join us, email kathryne@ucsjoco.org.