In This Issue:
Editorial: How to Show Up for Racial Equity Systems Change
Executive Summary of Racial Equity in Communities (REIC) Pilot
Feasibility Study for Johnson County Non-Congregant Shelter Response
Kansas Homeowner Assistance Fund in Hold Phase
U.S. Census Bureau is Hiring
Congrats to the Chiefs from UCS Staff
---
Editorial: How to Show Up for Racial Equity Systems Change
By Robert Johnson
Disproportionate Minority Contact Coordinator
Johnson County Department of Corrections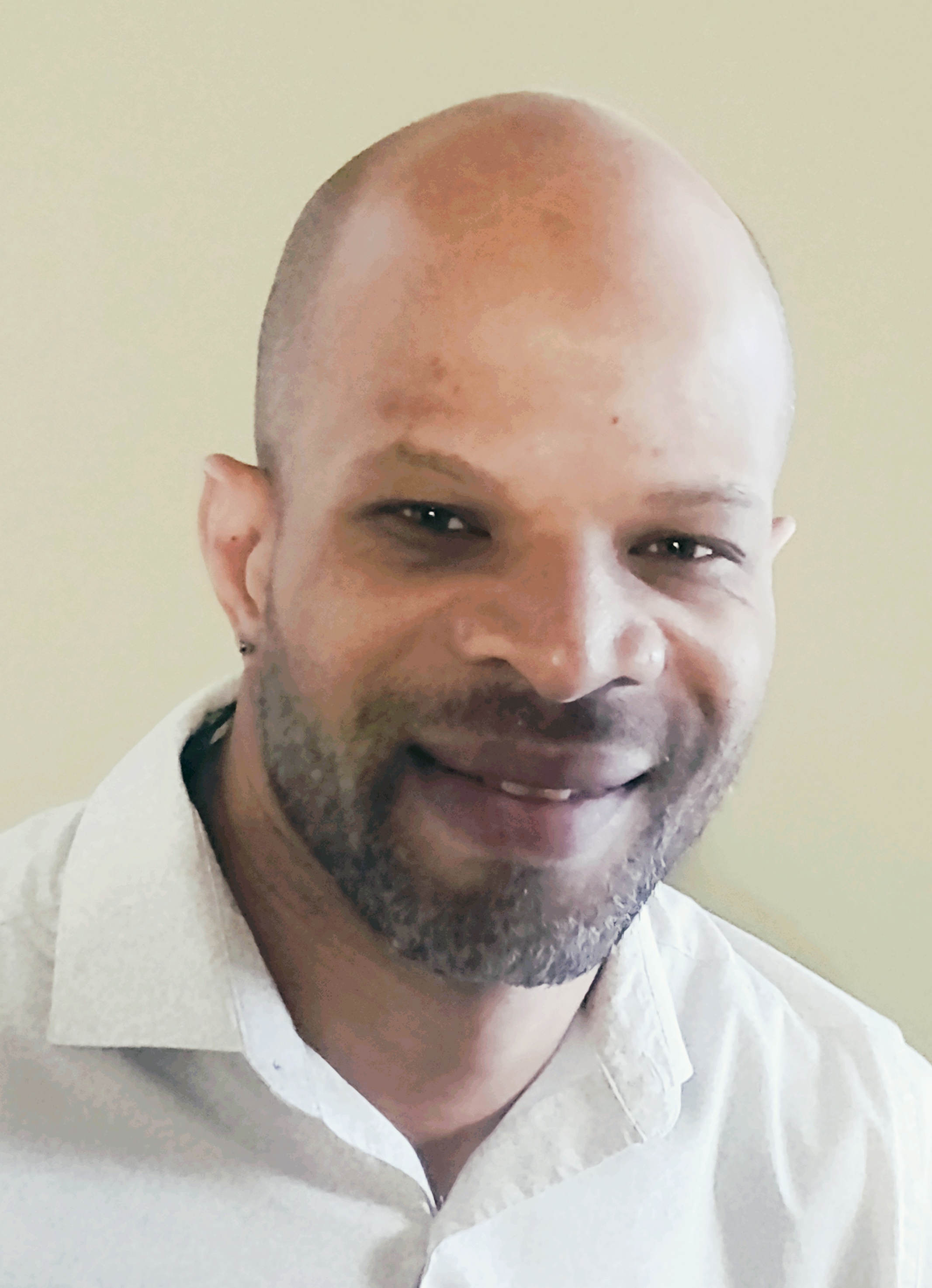 In the past few years, I've spent a great deal of time exploring Diversity, Equity, Inclusion and Belonging (DEIB). One of the most impactful experiences I had was being a member of the Racial Equity in Communities (REIC) pilot project developed and convened by United Community Services of Johnson County. This Community of Practice was a shared learning experience involving participants from five jurisdictions including Johnson County government. The pilot was an intentional gathering of individuals who had a common interest but brought different life experiences to the table. This structure helped me realize that seeing and addressing bias requires bringing people together with a diverse range of lived experiences and accepting that their experiences are as real and true as my own. The REIC pilot experience was a rollercoaster of emotions that brought about lots of self-reflection including recognizing my own biases, as well as the biases of others and how these drive racial issues that exist in our society. What this experience taught me was that bias is our natural tendency and we all have them. Life experiences, our interpretation of those experiences, stories we hear, and the culture around us – this all contributes to our characterization of what or who is or isn't a threat to us.
The Johnson County Department of Corrections is taking action to address disproportionate outcomes for youth in our community. This is a priority because youth of color are underrepresented in our community but overrepresented in the criminal justice system. The Disproportionate Minority Contact (DMC) committee serves to address the root causes of disparities experienced by youth of color in the juvenile justice system. We are committed to improving outcomes for young people in Johnson County with the goal of providing fair and equitable justice for all youth. We advocate for minority youth by using our voices and resources to create pathways for young people to have less contact with the criminal justice system.
To lead and impact systems change, an individual must possess a couple of key qualities to be successful. First, practicing and understanding the power of resiliency is very important. One truth associated with systems change is that it's a daunting task with adaptive qualities that require failure, experimentation, and continuous learning. Often, change does not happen quickly. You'll find yourself striving to simply take small steps, make progress and remain focused on reaching goals that take time to achieve. Therefore, being resilient is imperative in leading systems change. It takes continued patience and motivation to be successful.
Secondly, optimism is needed to lead systems change. Change generates skepticism and discomfort, feelings that can severely hinder any process. Finding balance in your thoughts and actions will help you navigate the fear and uncertainty and understand what others are experiencing. It is vital to trust that we have more in common than not and be open-minded in seeing how all perspectives can exist in the same space. From that starting point, encourage meaningful changes that promote equity. Common connections are a catalyst for change and strengthen our relationships and efforts to modify systems and policies that have negative impacts for many in our community.
When working in the space of Diversity, Equity, Inclusion and Belonging (DEIB), one must recognize that there will be individuals that are at different places in their understanding of the topic and level of engagement. Some may agree with your perspectives, while you may find others who discount your views altogether. Meet people where they are and understand their experiences and views in order to work through changes that are uncomfortable. In my experience, you should expect resistance, but don't expect that it will be in your face, angry or loud. Sometimes resistance moves in silence. It could appear as not taking responsibility for DEIB outcomes that are unfavorable. It could be a lack of self-awareness and not accepting that we all have biases. Resistance also resembles not acting on known issues because it is not seen as your role or responsibility. And lastly, it could be stepping away from the table and the work altogether.
History has taught us that we are notorious for posturing and checking the box. We want to say we are doing great work and making advances toward social change, but we want to discount the data that supports otherwise. As a country and county, we can do a better job being who we say we are in terms of racial equity and equal justice. I think it's time we stop talking the good talk and start walking the great walk toward systems and social change.
---
UCS Publishes Executive Summary of the Racial Equity in Communities (REIC) Pilot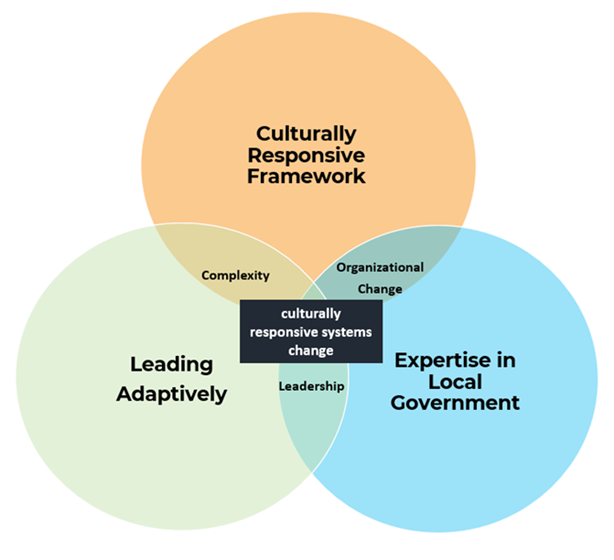 In partnership with the Health Forward Foundation, Ewing Marion Kauffman Foundation, and five local jurisdictions, United Community Services of Johnson County (UCS) launched the Racial Equity in Communities pilot, which ran from April 2021 to March 2022. Racial Equity in Communities (REIC) is a program that provides a customized series of workshops and technical assistance to a community of practice that includes residents, staff, and elected officials from jurisdictions in Johnson County, KS.
The goal of REIC is to support implementation of culturally-responsive systems change in Johnson County jurisdictions that want to move beyond a symbolic awareness of racial equity towards substantive analysis, action, and accountability. REIC supports jurisdictions' capacity to (a) learn—define key REI terms and concepts; (b) respond—address residents' needs/call for action related to REI; and (c) govern—shape and adopt a policymaking framework that centers around racial equity. UCS engaged 45 residents, staff, and elected officials from five jurisdictions in the REIC community of practice. Those jurisdictions included Johnson County, Lenexa, Mission, Prairie Village and Roeland Park.
An executive summary of the REIC pilot program is available here.
For questions about REIC, please contact kathryn@ucsjoco.org.
---
Dignity Project Launches a Feasibility Study for a Johnson County Non-Congregant Shelter Response
A local nonprofit called NCircle received a $60,000 planning grant funded by American Recovery Plan State and Local Fiscal Recovery Funds received by Johnson County. The grant is being used to support a community planning process called The Dignity Project to engage the County, agencies serving the needs of those experiencing homelessness, and other community stakeholders. The planning process will produce recommendations for a property plan and service provision for a year-round low barrier non-congregant shelter for Johnson County.
To assist in the planning process, NCircle has contracted with iBossWell, a well-recognized local organization with expertise facilitating large group project planning. The planning process includes research and exploration of best practice models to provide low barrier housing first options for those experiencing homelessness.
The learning includes research and input gathered during Johnson County's HOME ARP allocation planning process, conducted by a separate consulting group in 2022. iBossWell will spend February and March grounding the research through in-depth interviews with local and regional benchmark agencies and service providers working directly with the unhoused. The interviews will be followed by a series of focus groups to test possible models and concepts and gather feedback that will help shape and refine Project Dignity's final recommendations.
The outcome of the planning process will be a recommended model for operational services and a proposed property plan that supports a year-round low-barrier shelter/housing response that complies with HUD's non-congregant housing first approach. The plan will also include recommendations on the expenditure of American Recovery Plan Act State and Local Fiscal Recovery Funds and HOME ARP monies already received and earmarked by Johnson County.
---
Kansas Homeowner Assistance Fund in Hold Phase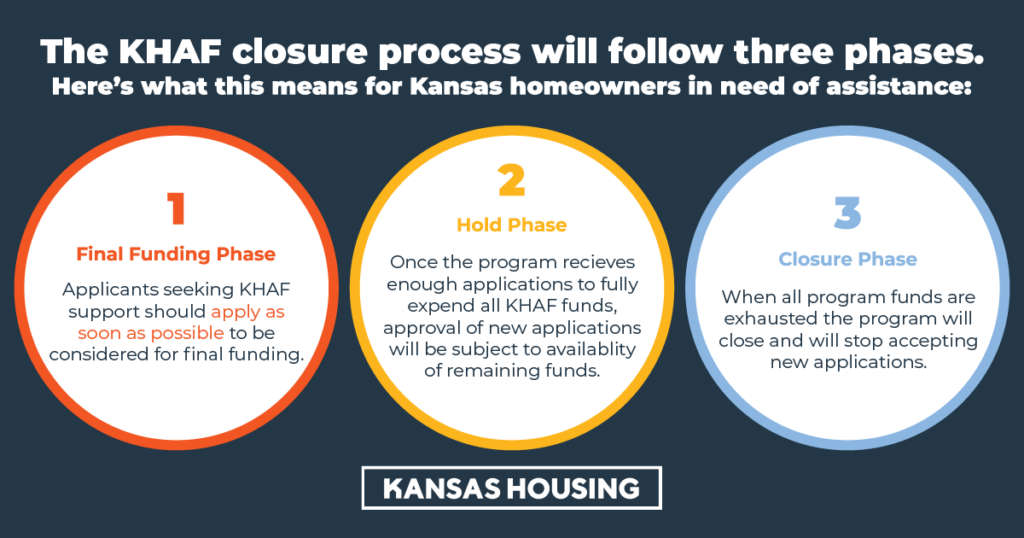 The Kansas Homeowner Assistance Fund (KHAF), a federally funded, temporary emergency program to support homeowners experiencing hardship during the COVID pandemic, has dispersed nearly all program funds and will close soon. KHAF was established with American Rescue Plan Act (ARPA) funds to help qualifying Kansas homeowners get current on their mortgage payments and avoid foreclosure. Since the program launched in April 2022, KHAF has provided $42,599,772 to 3,797 households.
The KHAF program is now in the Hold Phase, the second of three closure phases. The program has now received enough applications to exhaust all current funds, ending Final Funding phase. Applications submitted during the Final Funding Phase will still be reviewed and processed, subject to available funding.
---
U.S. Census Bureau is hiring!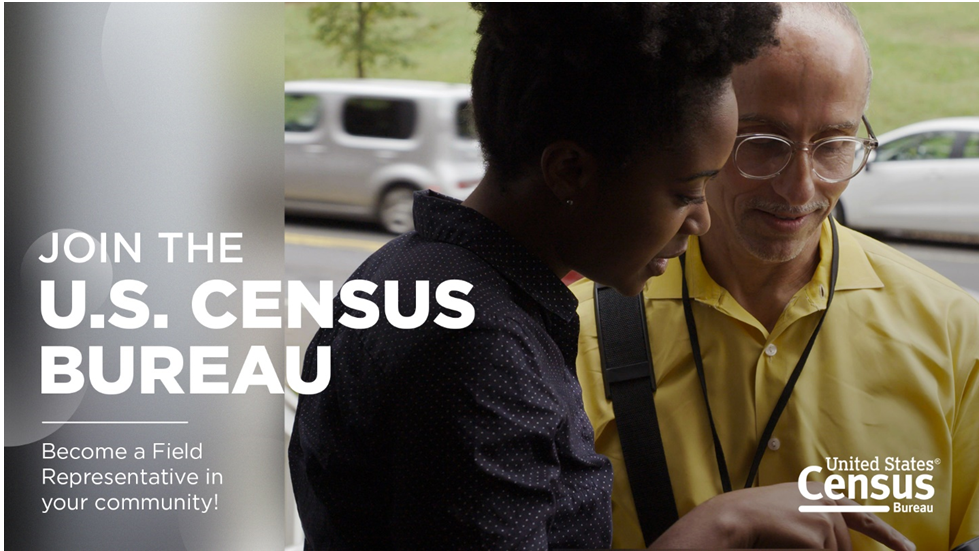 The U.S. Census Bureau is looking for field representatives to help collect data for the American Housing Survey (AHS). The AHS is one of 130 current surveys the Census Bureau conducts on an ongoing basis. The survey has been the most comprehensive national housing survey in the United States since its start in 1973. The AHS is being conducted in Johnson County this year. Hiring is underway through March, training would run from March through April, and data collection would run from May through September.
If you're interested in this opportunity, visit the U.S. Census Bureau website to learn how you can make an impact in your community: https://www.census.gov/communityjobs.
---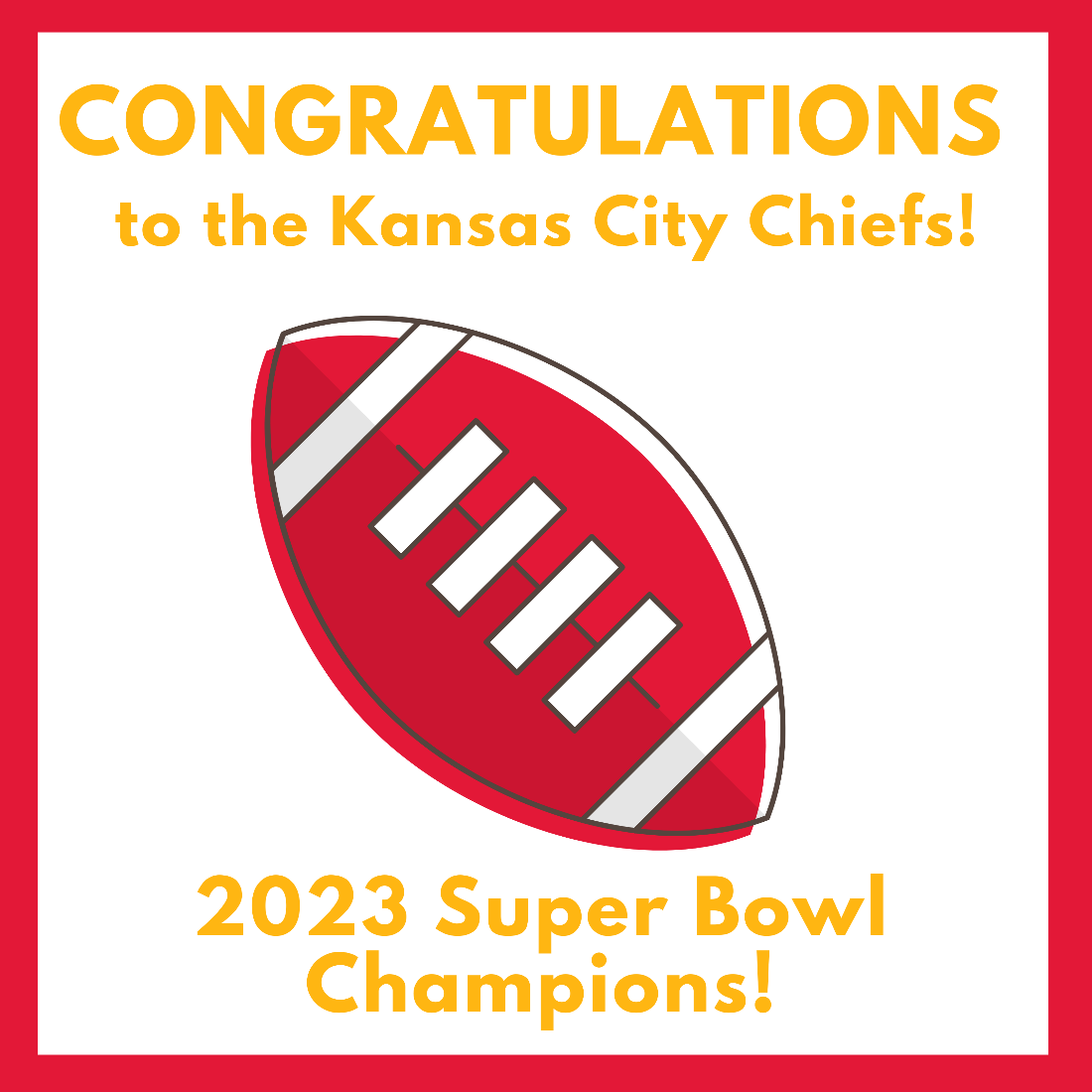 From the staff at UCS: Kathryn, Julie, Teresa, Kristy, Rita, Cathy, and Christina (not pictured).